sustainable building — what makes Skilpods sustainable?
Anyone that wants to be future-proof has to take sustainability into account. In everything we do, we look at the ecological impact.
All Skilpods are nearly zero-energy homes (NZE), with an E-level of 30. But that's only the beginning.
building with wood
Wood is the only 100% renewable building material and can endlessly regenerate itself. And while the forests are growing, they draw down CO2 from the atmosphere. All the wood Skilpod uses, comes from sustainably managed forests, carries the PEFC label and complies with the highest ecological, social and ethical standards.
A timber-frame home is much more airtight and easier to insulate than a stone wall. In addition to that, wood is better at capturing and holding heat, so you need less energy to heat your home.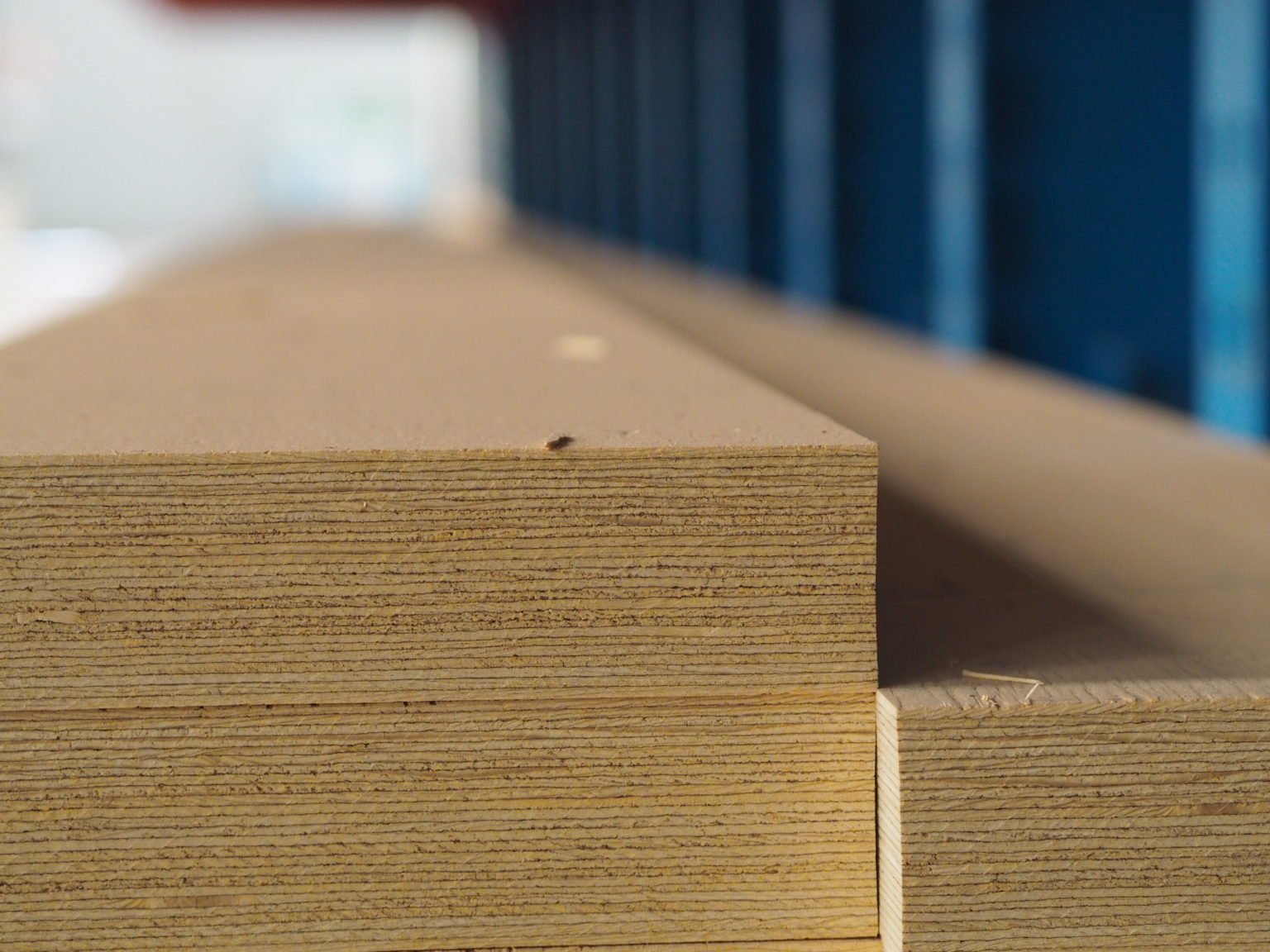 LVL: more wood from the same tree
The wood we use is LVL: Laminated Veneer Lumber. A special type of spruce wood, made even more ecologically.
To create plate or beam of LVL, a tree gets peeled into very thin layers. Those layers are then glued together via a special process. This means that more wood from the tree can be used in the wood and less is wasted.
Using this wood also leads to less waste in the workshop. Because of how the wood is made, it's possible to create beams that are exactly the right size. Down to the millimeter. So there are much fewer useless leftovers.
building in a workshop
Not only is it faster to build in a workshop, it's also more sustainable. Our craftsmen don't need to cross the whole country every day to go to a construction site, but can all work at a local, central spot.
The same goes for the delivery of materials. It's centralized and aggregated, so the trucks delivering our materials drive fewer kilometers.
We don't need to cut trees on the construction site to store materials and the impact of construction on the local environment is very limited. Your neighbours will also like that they don't have to suffer through months of construction noise. And yes, we consider the comfort of your neighbors to be part of a sustainable approach.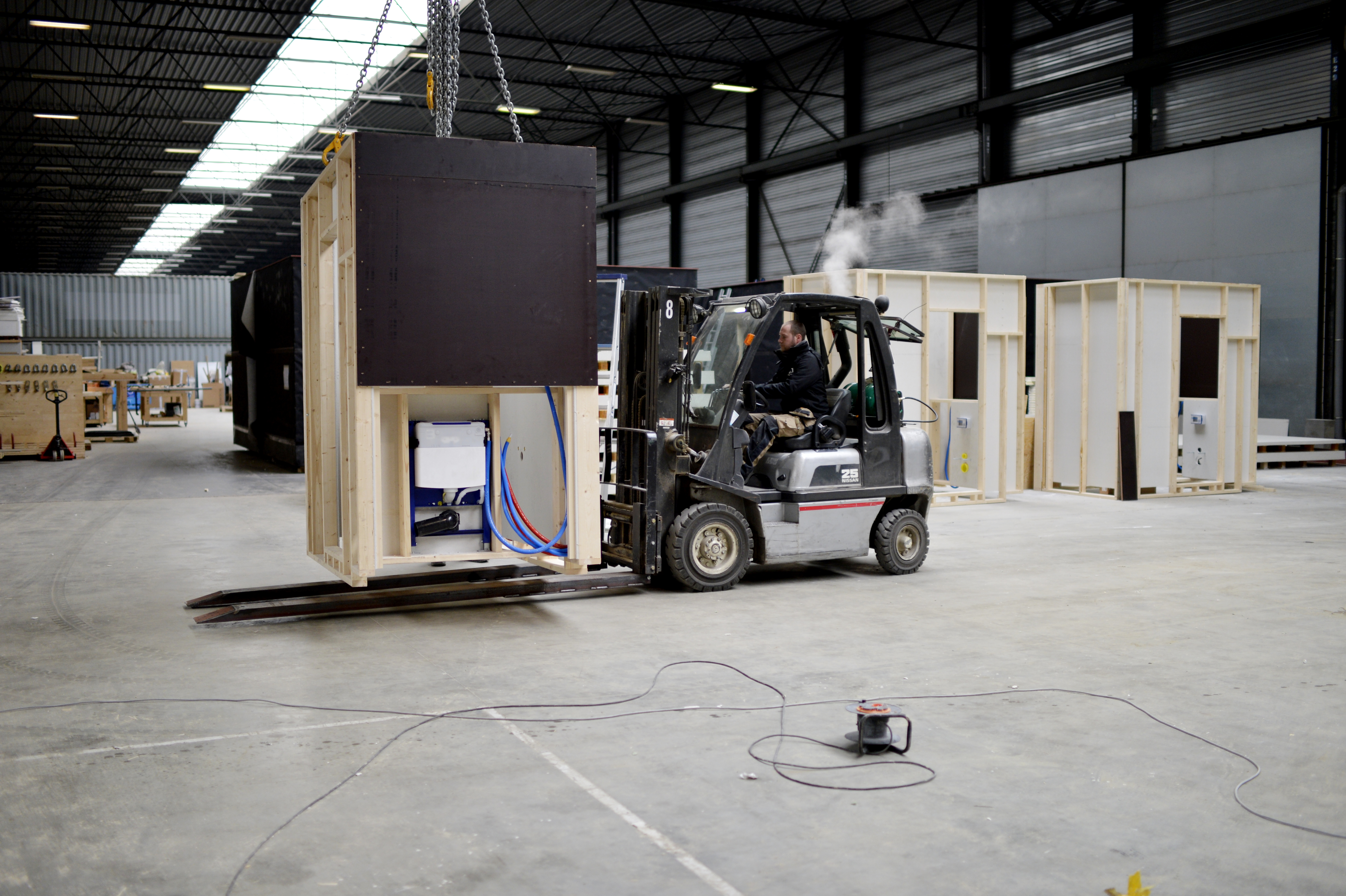 compact & optimized
The most environmentally friendly materials are those you don't have to use.
When it comes to living space, Skilpod homes are optimized down to the last detail. This means we only have to build those square meters that matter.
Which means less materials used and less waste during the building process.
ecological technologies and materials
There's more than just LVL wood in your home. For every product we need, we'll look for the most eco-friendly option available on the market, that fits in the Skilpod concept. Things like insulation, wall plates, finishing materials...
We also consider sustainability when deciding on the technology to use in your home. Some examples you'll find inside a Skilpod are:
air-to-air heatpumps
a heat pump boiler
triple sunproof glazing
C+ or D ventilation systems
induction hob
rainwater tanks to reuse water in the toilet and outdoor tap
gas-free and ready for solar energy
All Skilpods are completely gas-free. This means that, if you'd want to, you can live there without using any fossil fuels. You can do this by getting your electricity from a 100% green energy supplier or by installing your own solar panels.
There's room for the installation of a home battery in the storage space of every Skilpod and the roof can hold more than enough solar panels to reduce your E-level to 0. And because we use flat roofs, you can always install the solar panels in the optimal direction, for the best performance.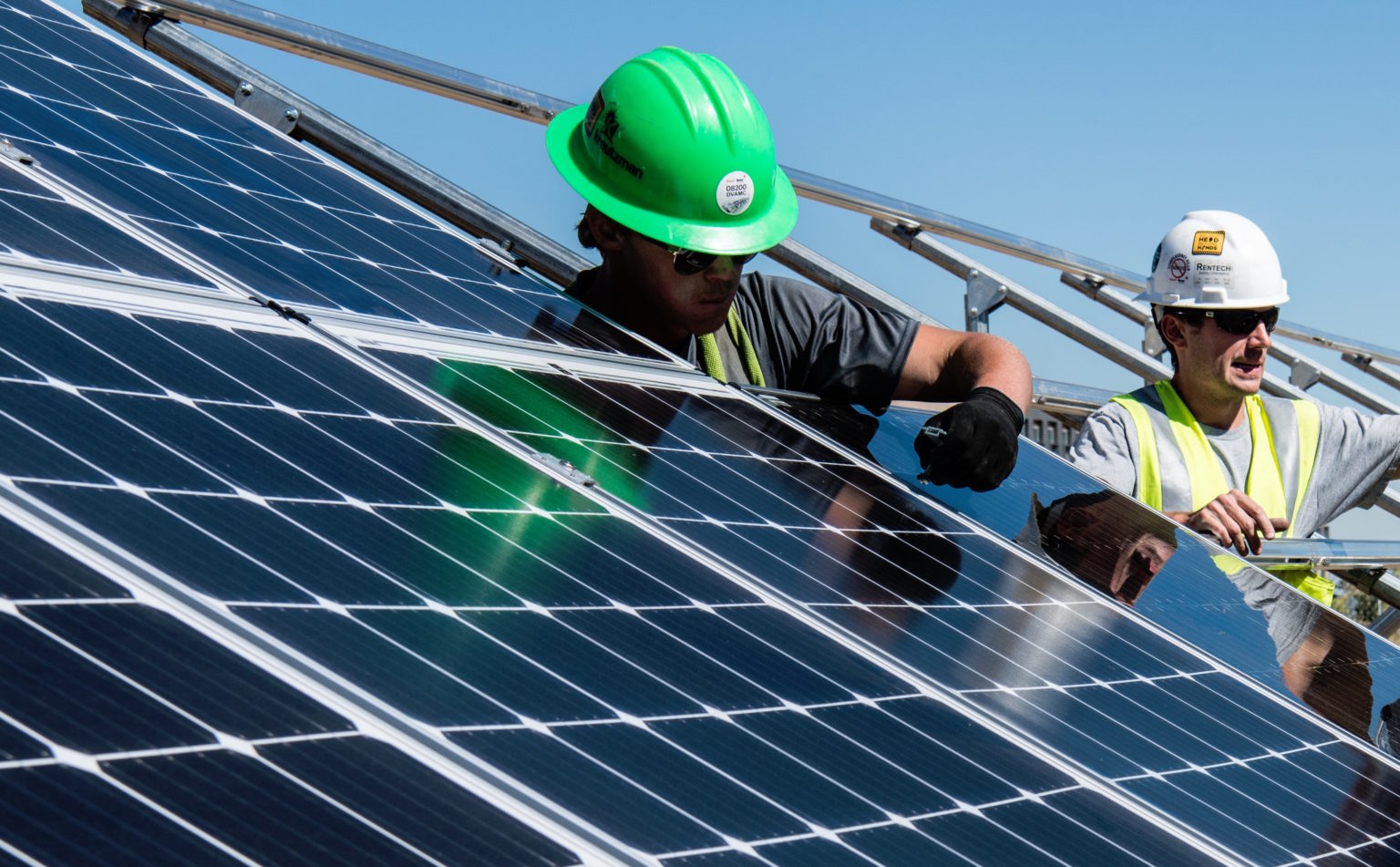 more about sustainable building