Ham — Nieuwstraat
In the quiet, rural Ham, Skilpod will build this small new project. We'll be replacing the existing building with 4 new timber frame homes, which means you benefit from the reduced 6% VAT rate on the house and the building plot. The homes will be placed on a slight slope and two of them have a big basement.
We've started the construction in our workshop! Expected delivery in the summer of 2023.
contact us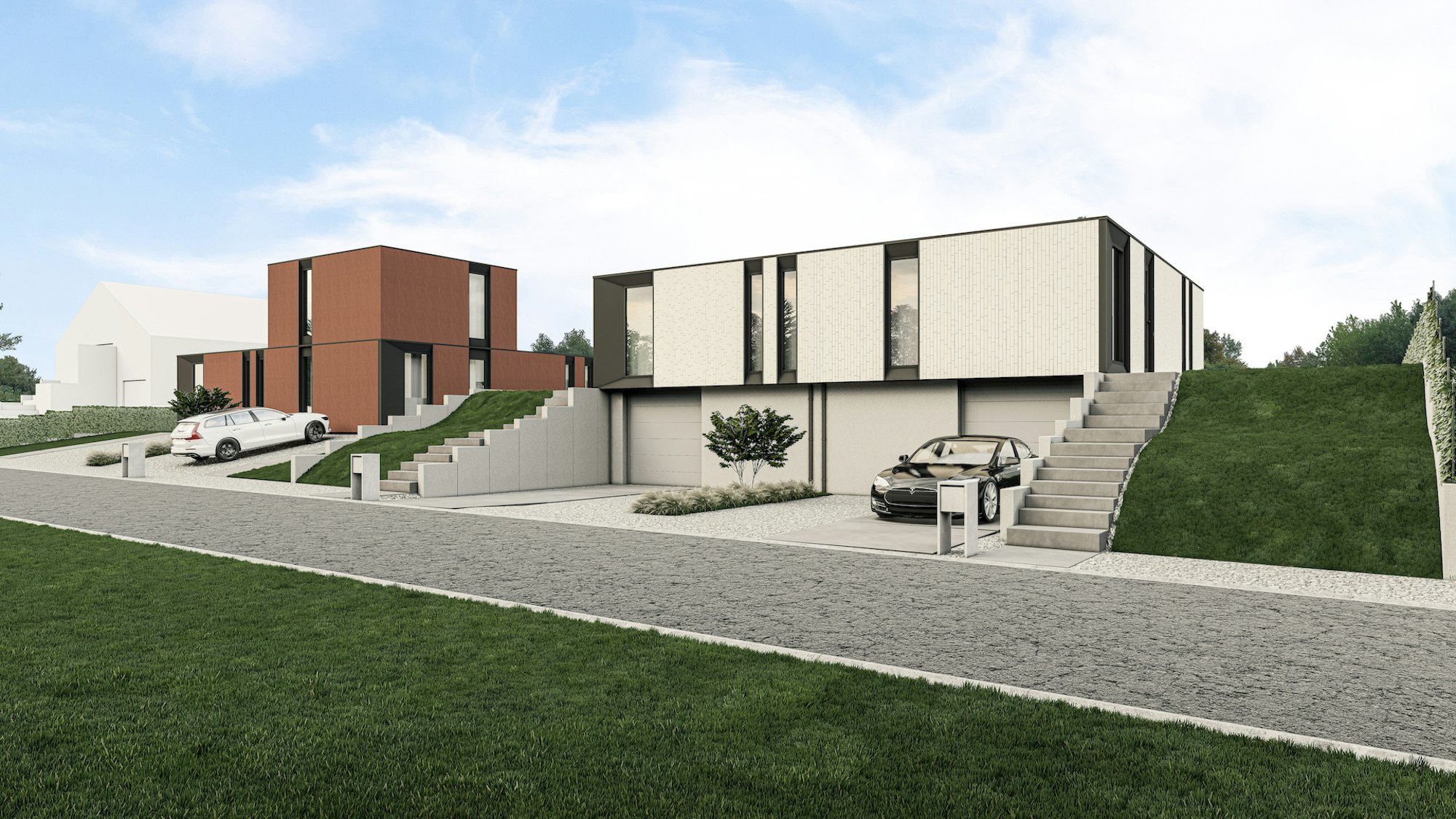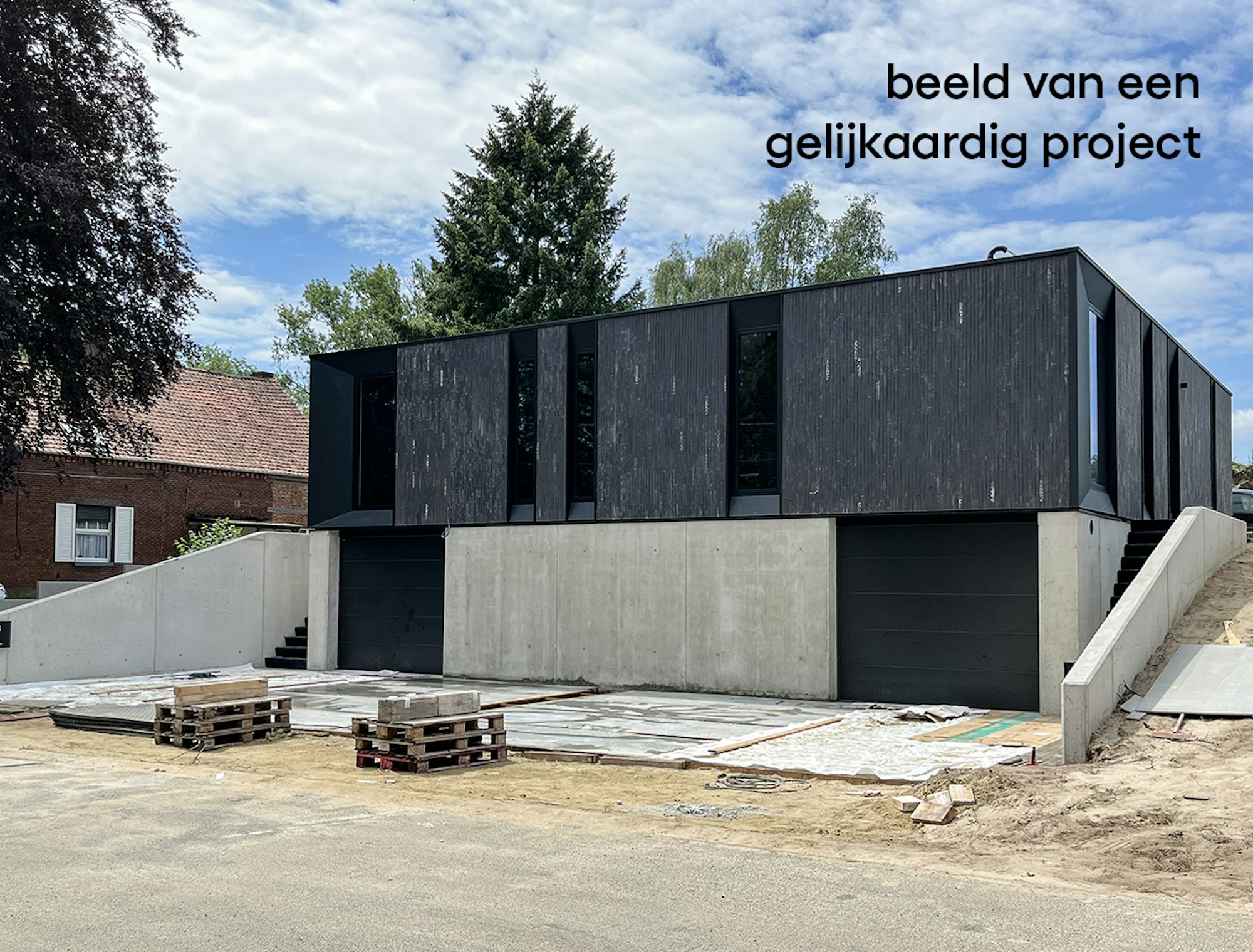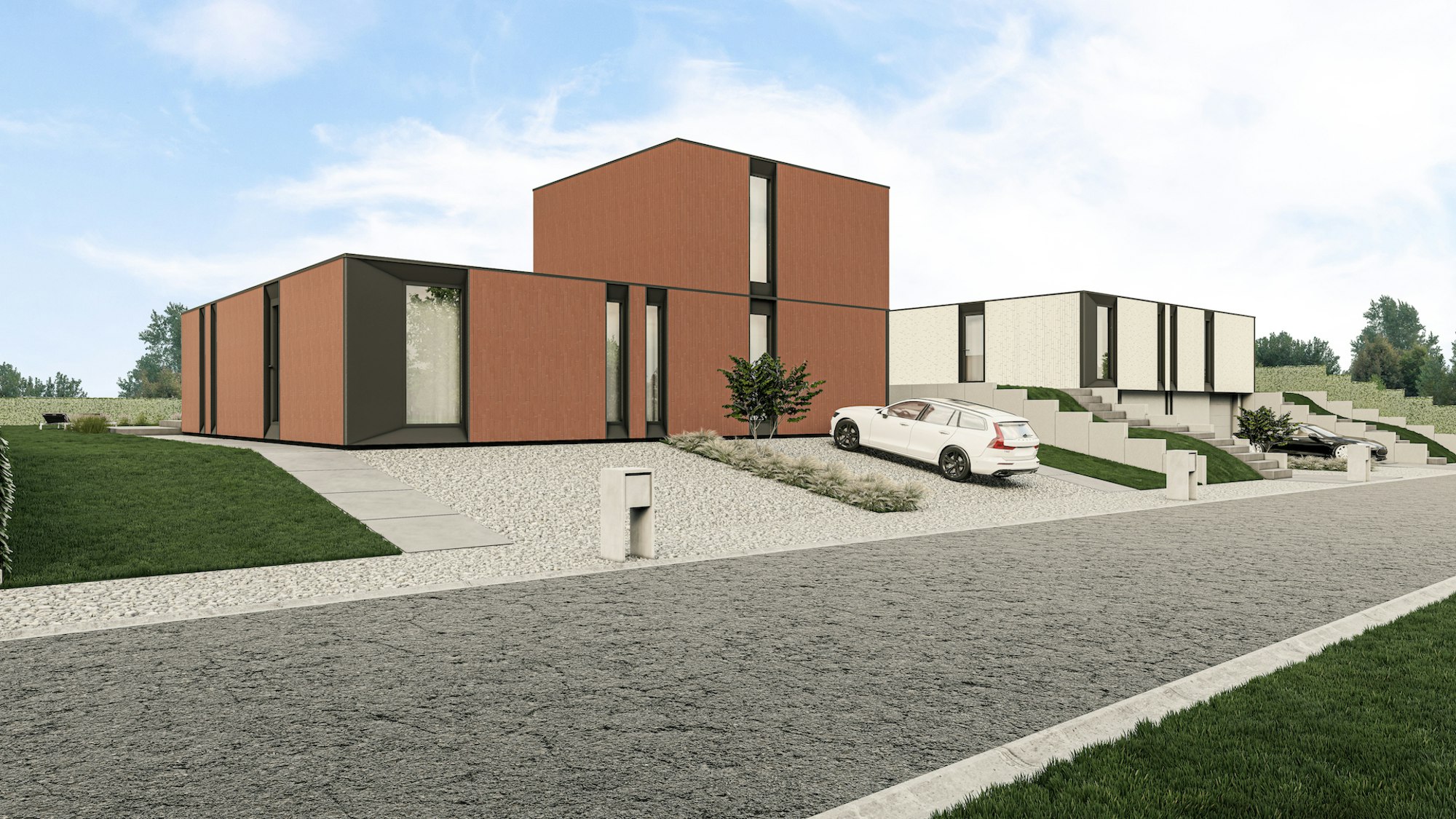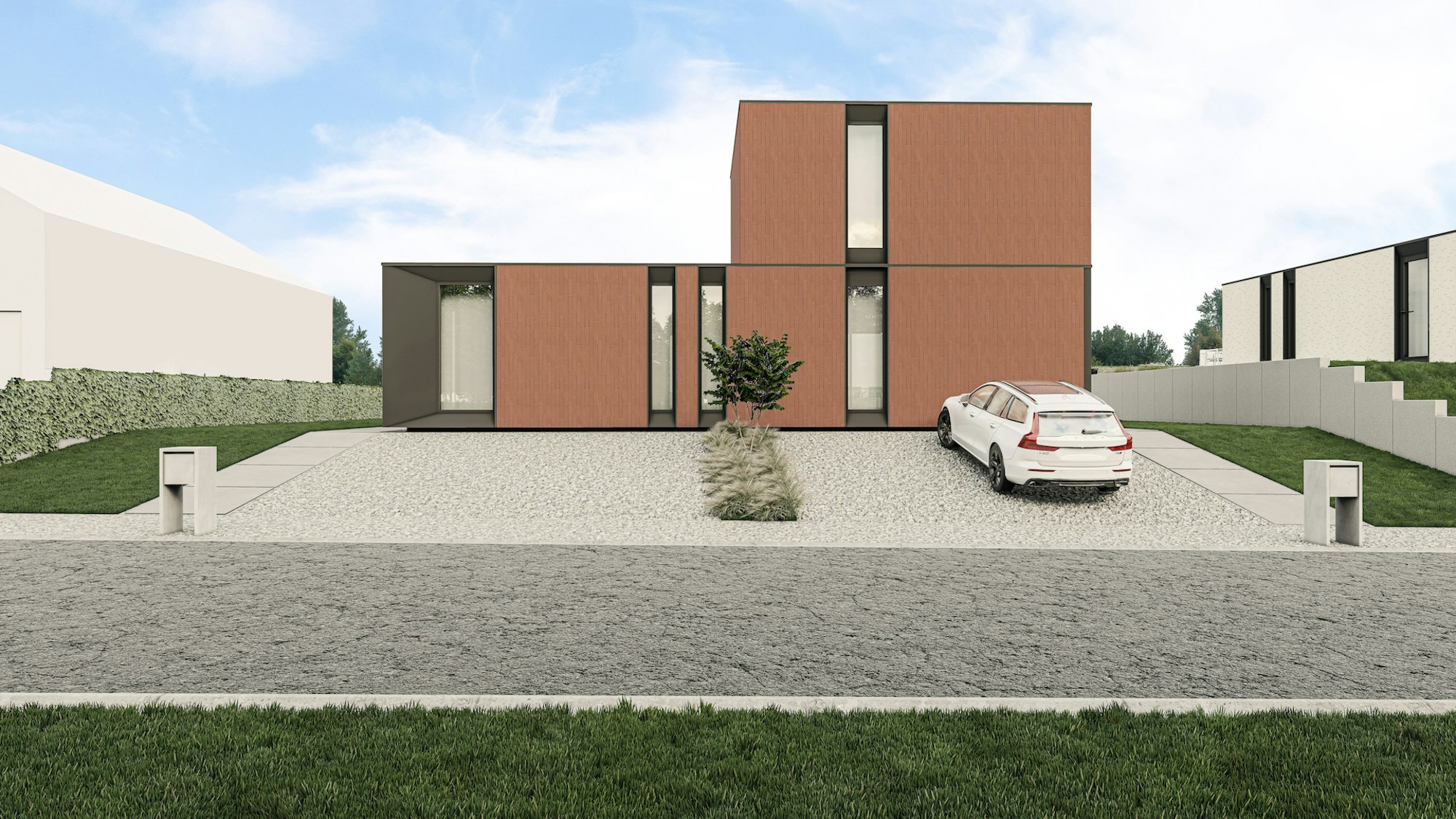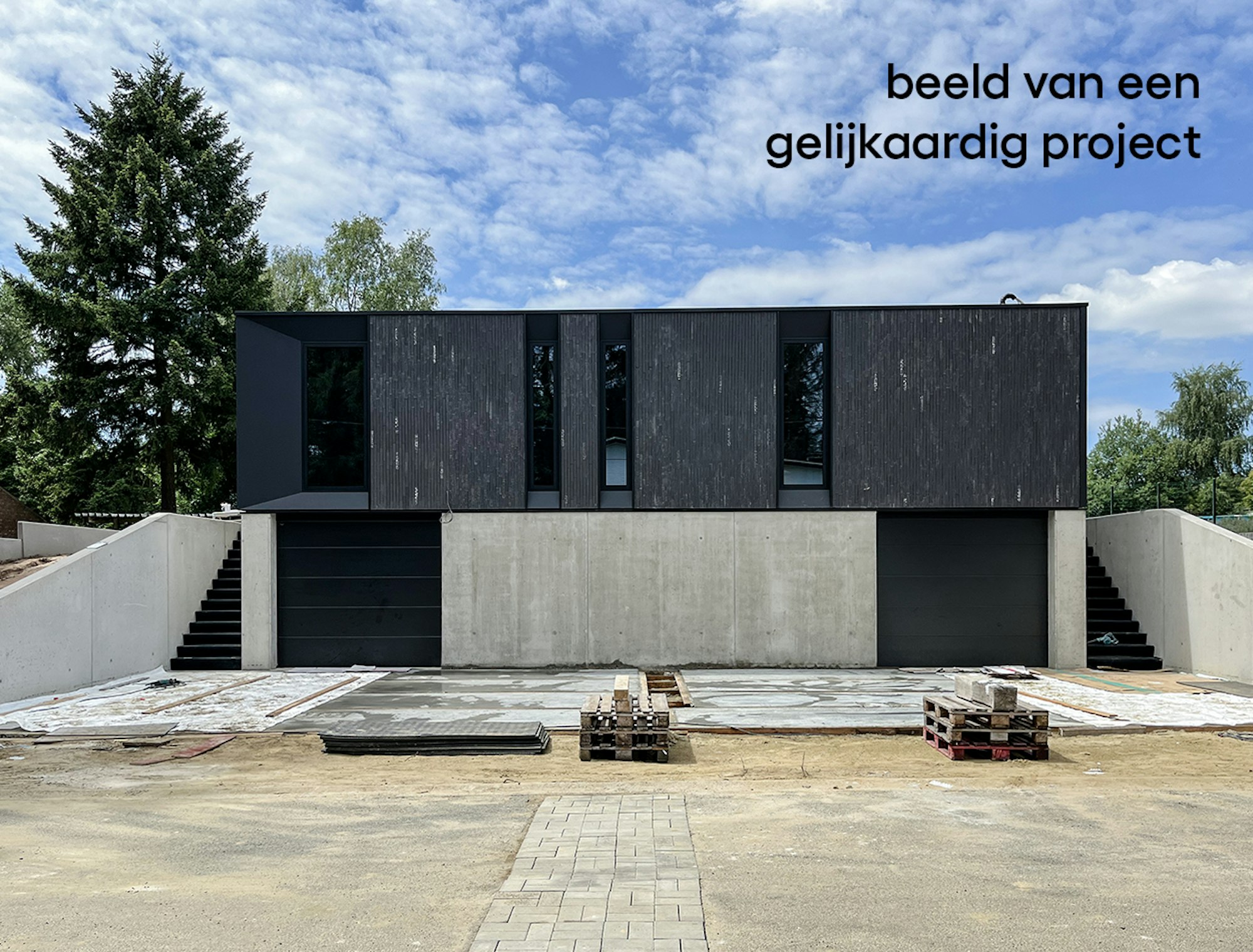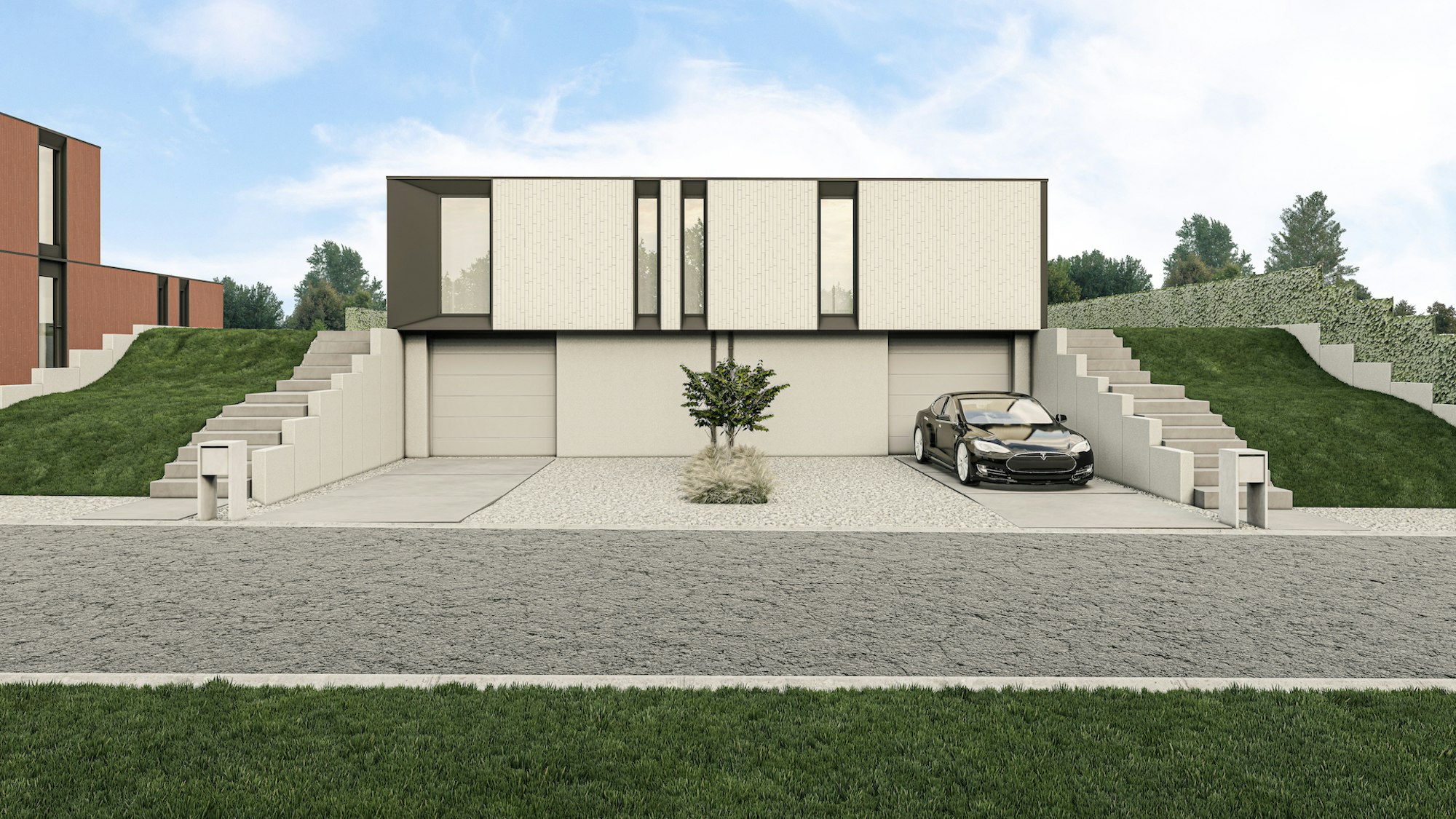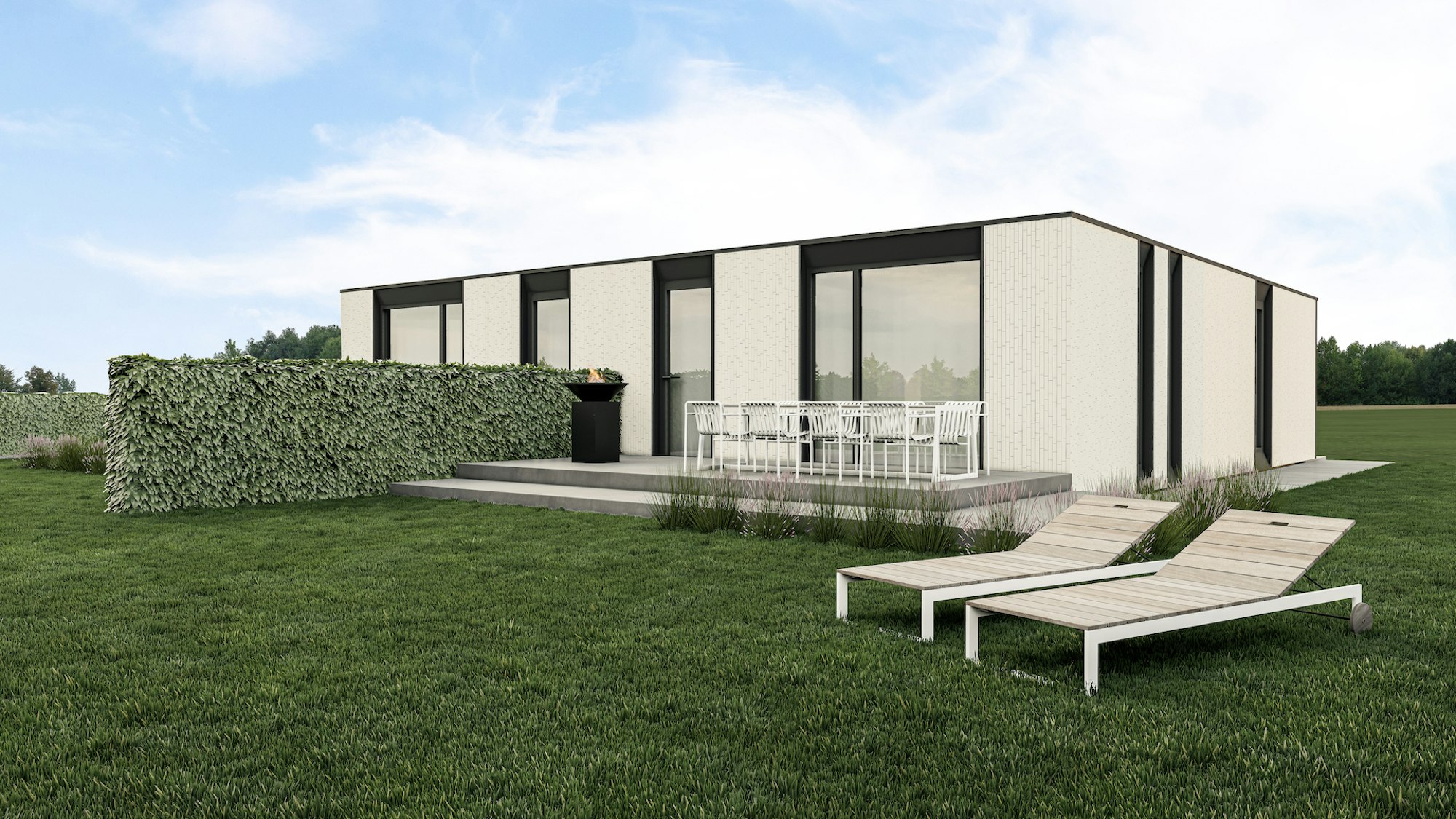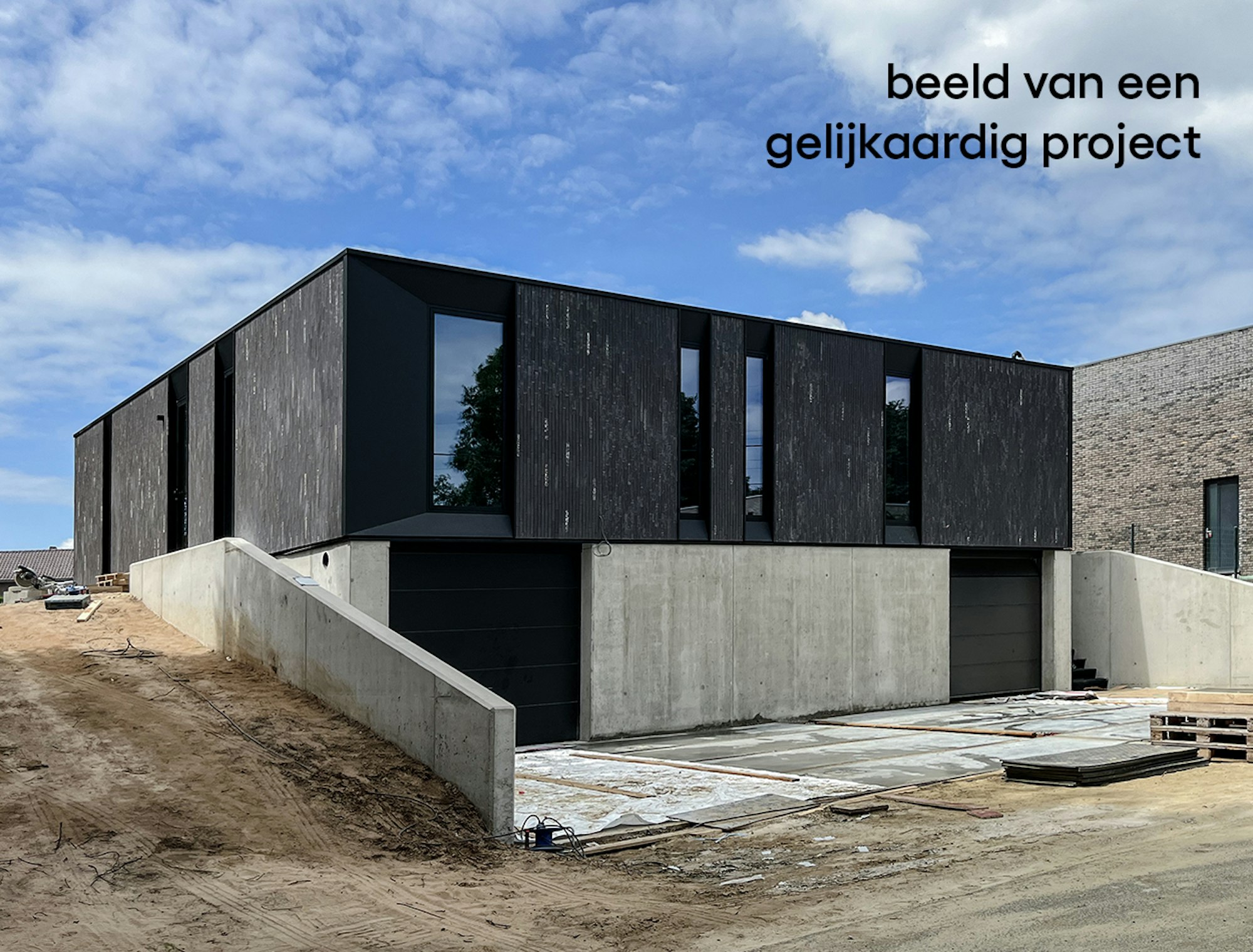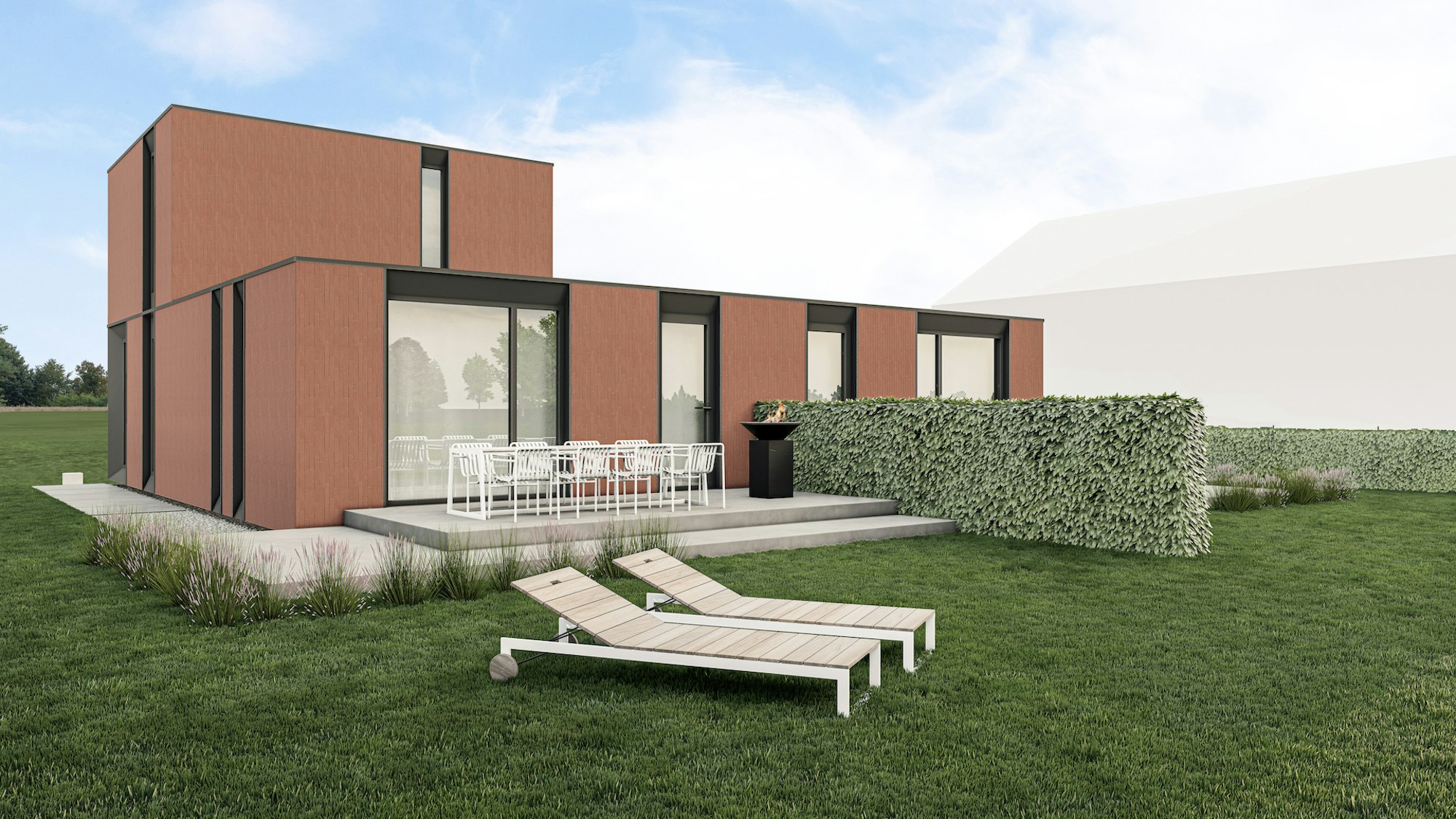 compact living in a quiet neighborhood
On this quiet street in Ham, we are removing the old building and installing 4 brand new Skilpod timber frame homes. The lot slopes slightly, which gives us the opportunity to create a big basement underneath two of the homes. One of the homes has 4 bedrooms, the others all have 2 bedrooms.
The all-in price excluding VAT and taxes for these houses varies between €295.040 and €367.639.
In any case, you'll benefit from the reduced VAT of 6% on the houses and building plots. On the details page of each property, you will find the calculation of the total price.
The above prices include all of the following:
The home itself, ready to move in

The building plot in the Nieuwstraat

Guidance and help with the paperwork at every step of the process

Construction site work: demolition of old buildings, earthworks and removal of excess soil, foundations, cistern...

Basement with garage door & outside stairs to the front door (for the houses where a basement is included in the plans)

Walls painted white

A clean-up before the hand-over

General costs (connection to utilities, inspections and reports...)
Garden landscaping is not included, so you can still do your own thing. You'll also get to choose a few finishings on the inside. The exterior finishing in red and white stone strips has already been decided.
available houses
You'll find a list of available Skilpods for this specific location below. Please note: the prices you see here, are the prices of the homes and building plots, excluding VAT. You'll find a detailed calculation of the full price on the page of each individual home.
Want more information? Contact us!
Would you like to know more about the houses in the Nieuwstraat in Ham? Contact us and make sure to mention "Ham Nieuwstraat" in your message.
life in a Skilpod
Every Skilpod is slightly different, but we love to show you a sneak peek of what your new home could look like.