Skilpod is on a mission to revolutionize construction. We don't settle for doing things the way they've always been done. We believe that building homes can be done differently. Without stress and hassle, in a smarter way.
We strive towards a world where a nice home is not just a privilege for the rich, but within reach of everyone. Without compromising in terms of price, quality or sustainability.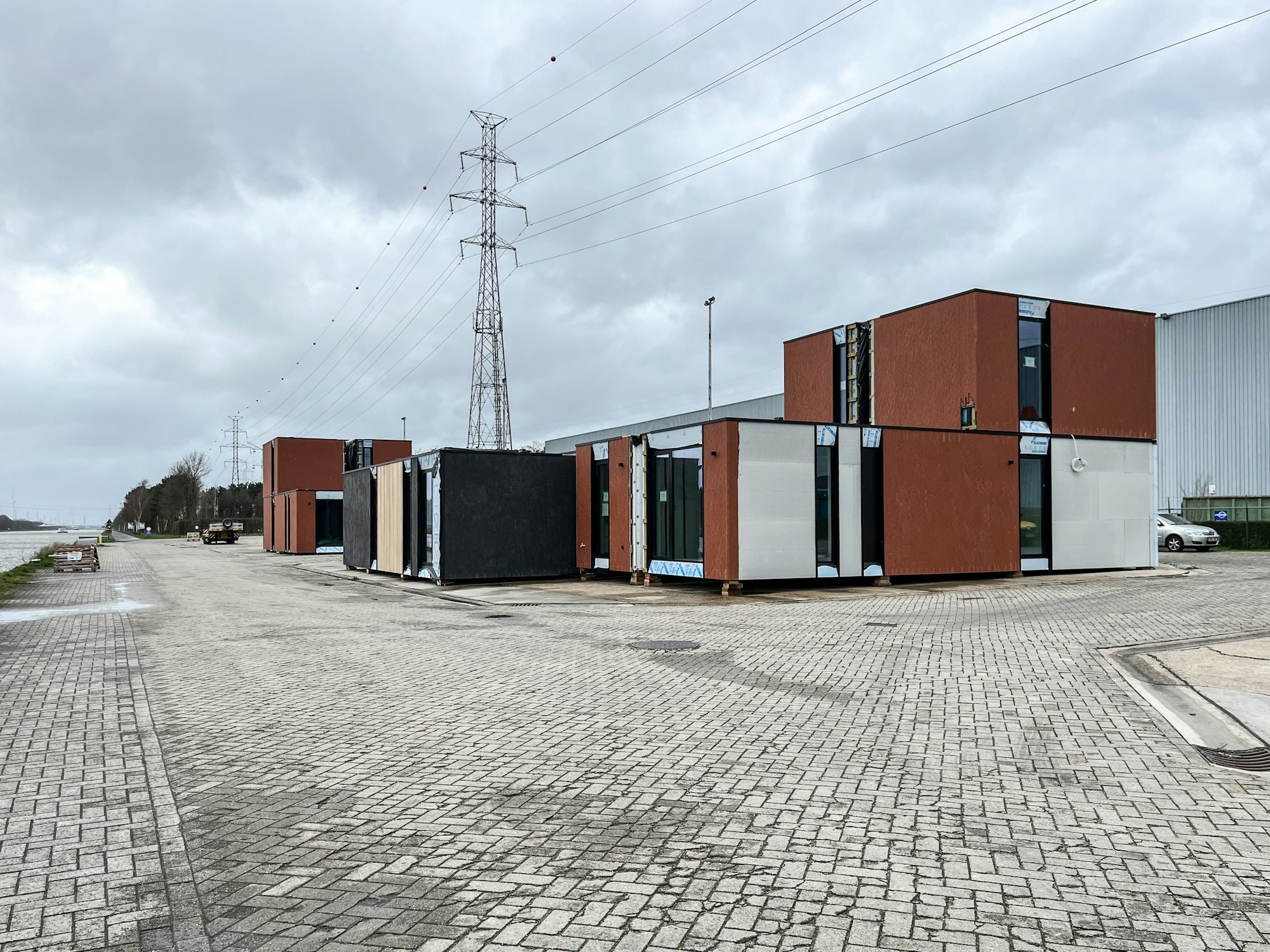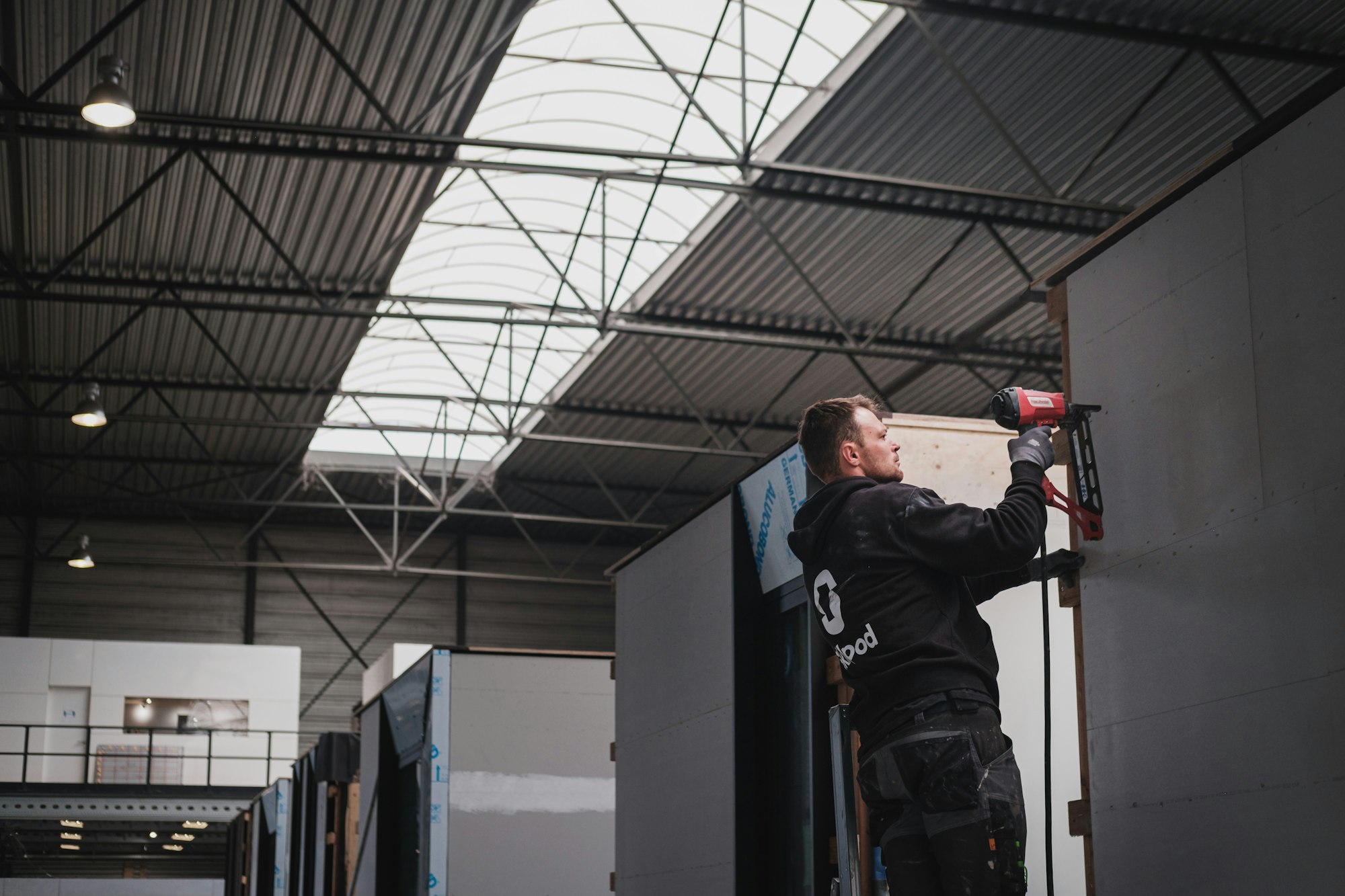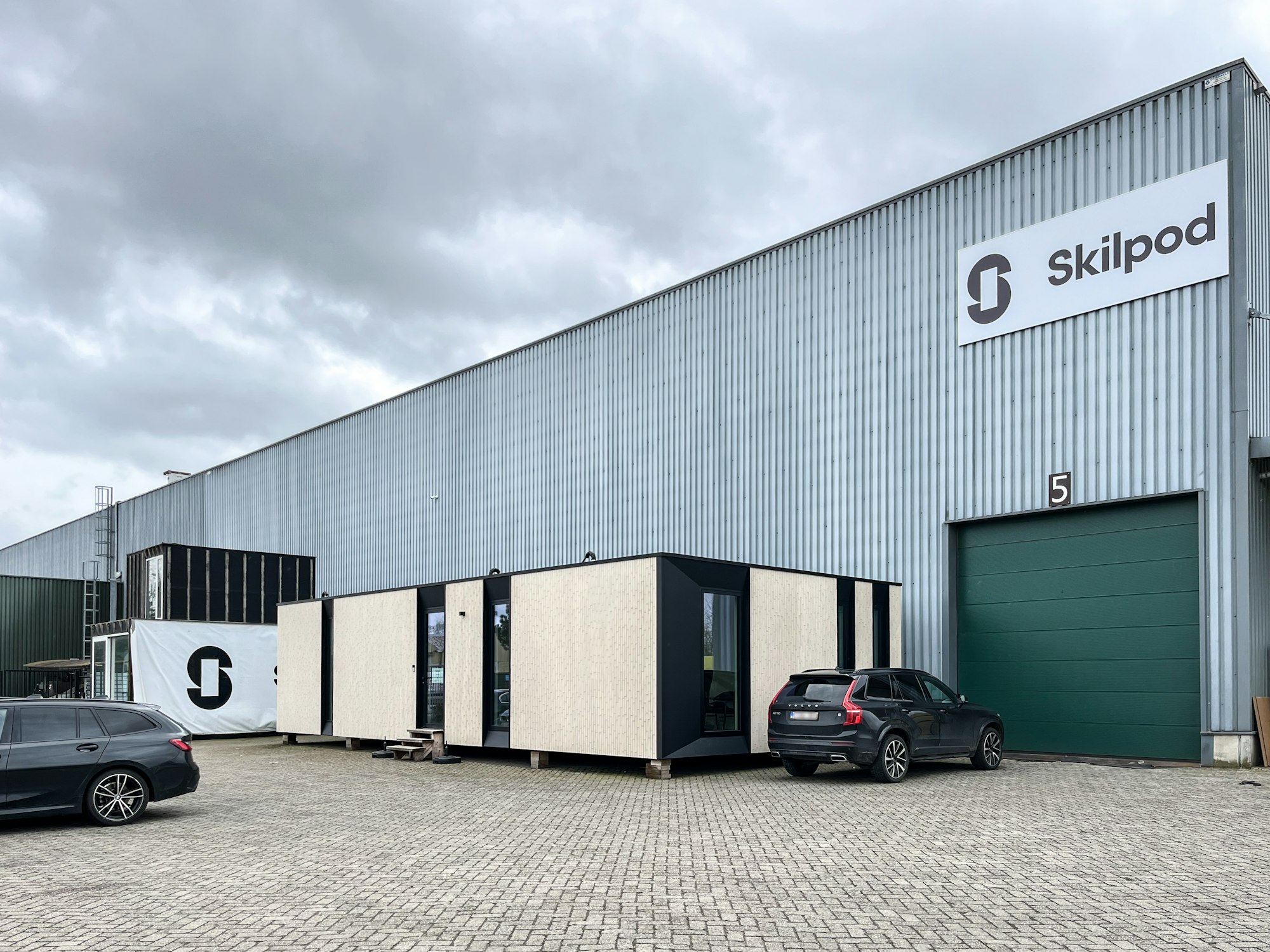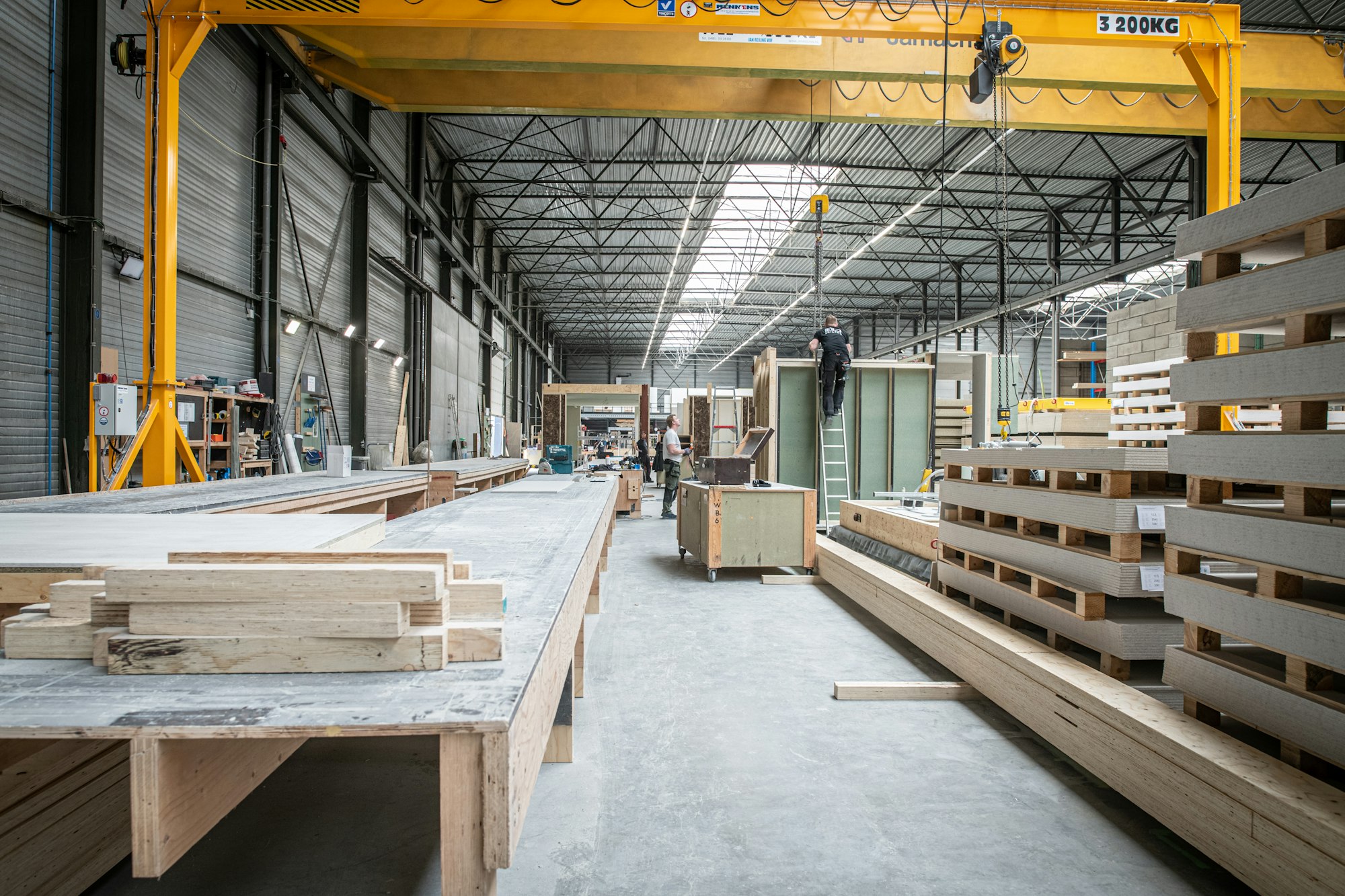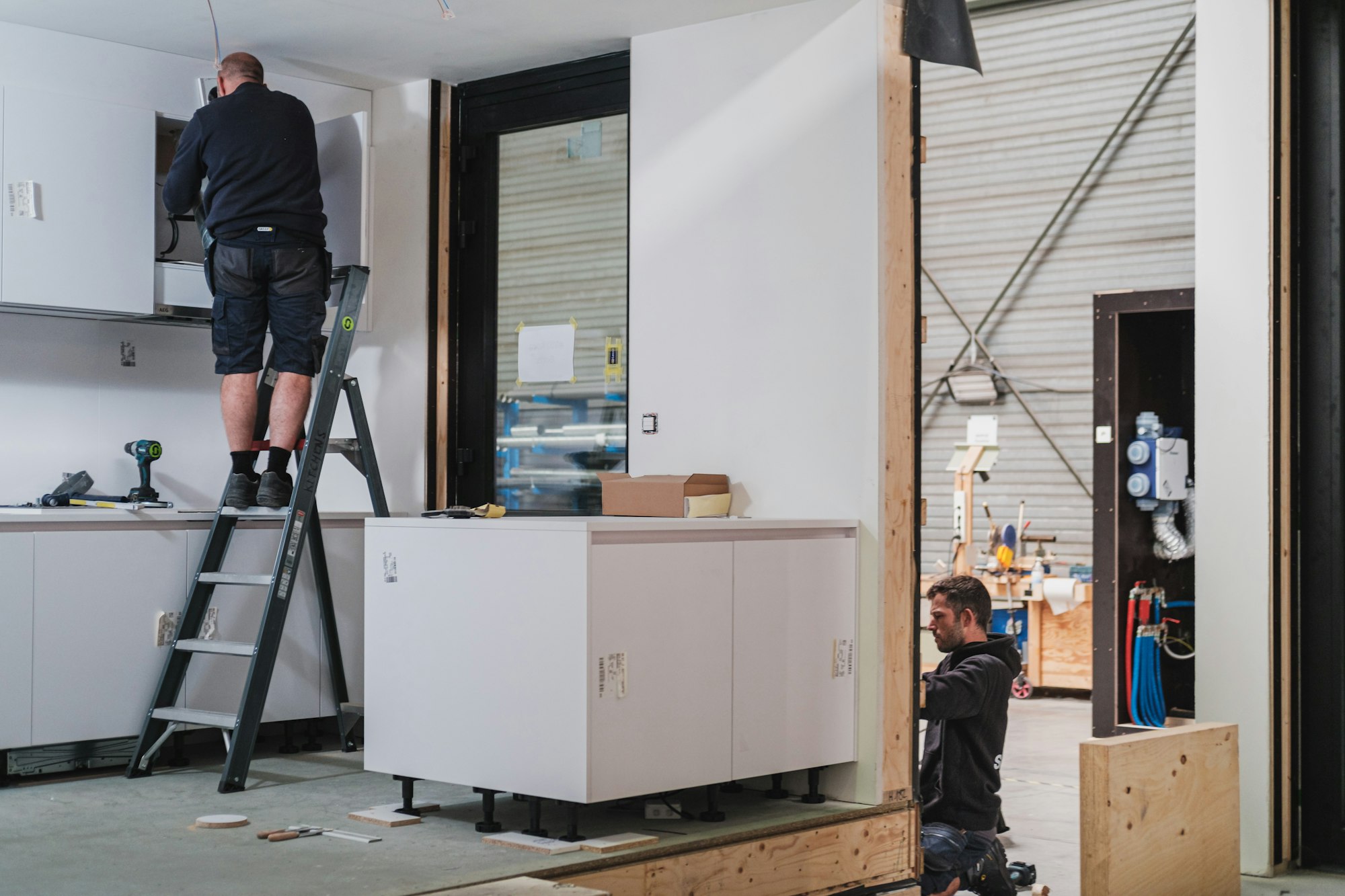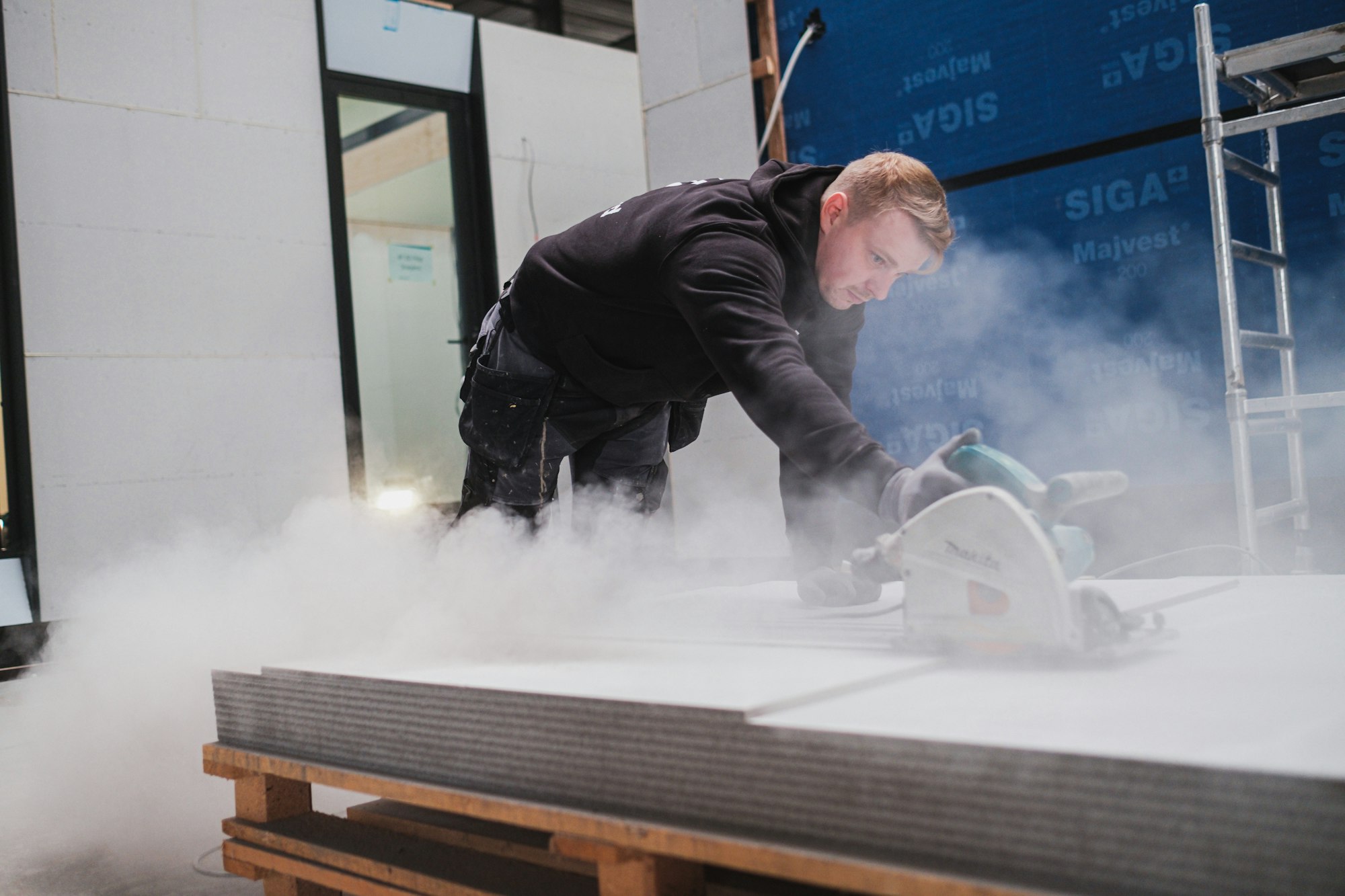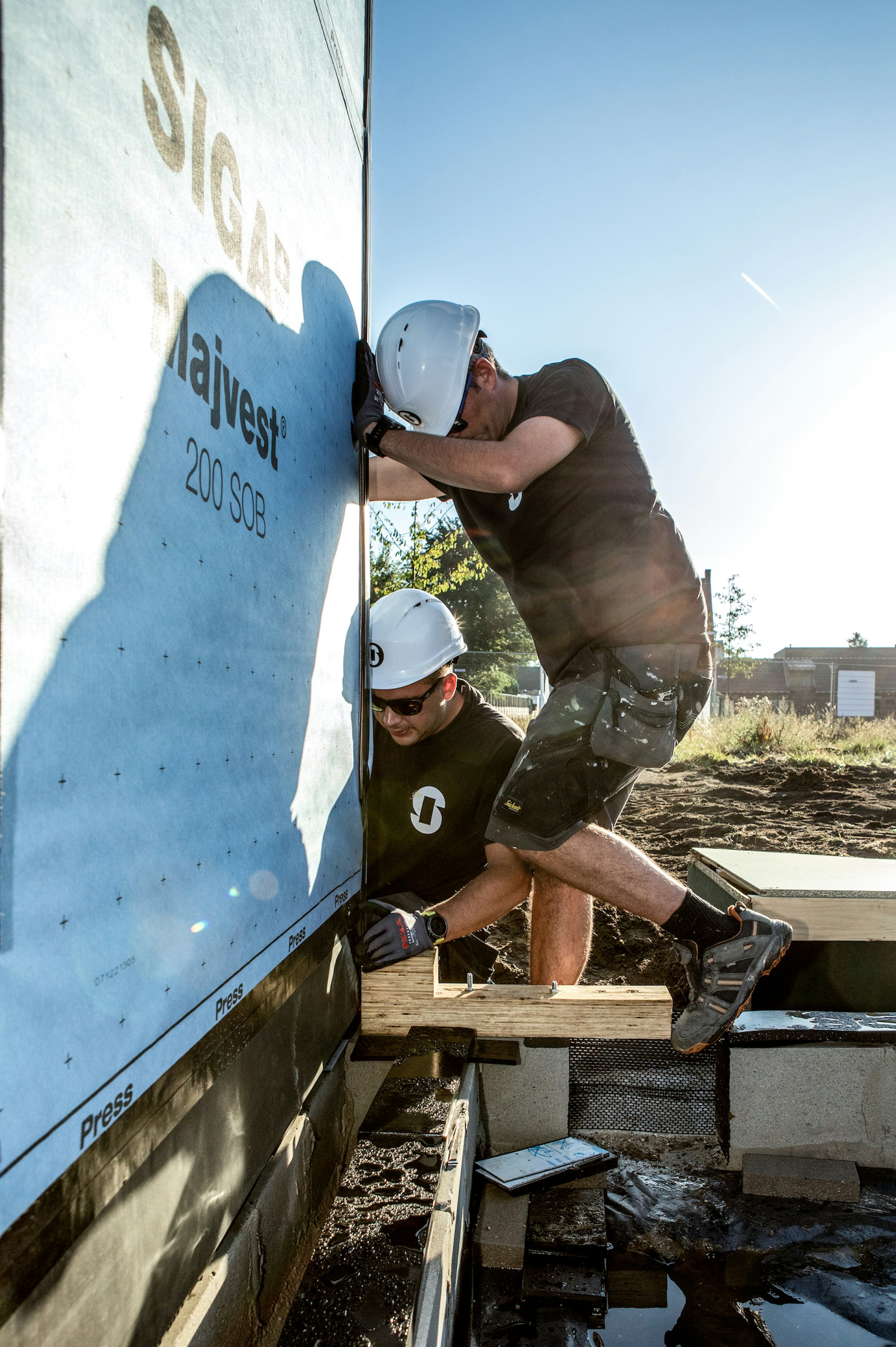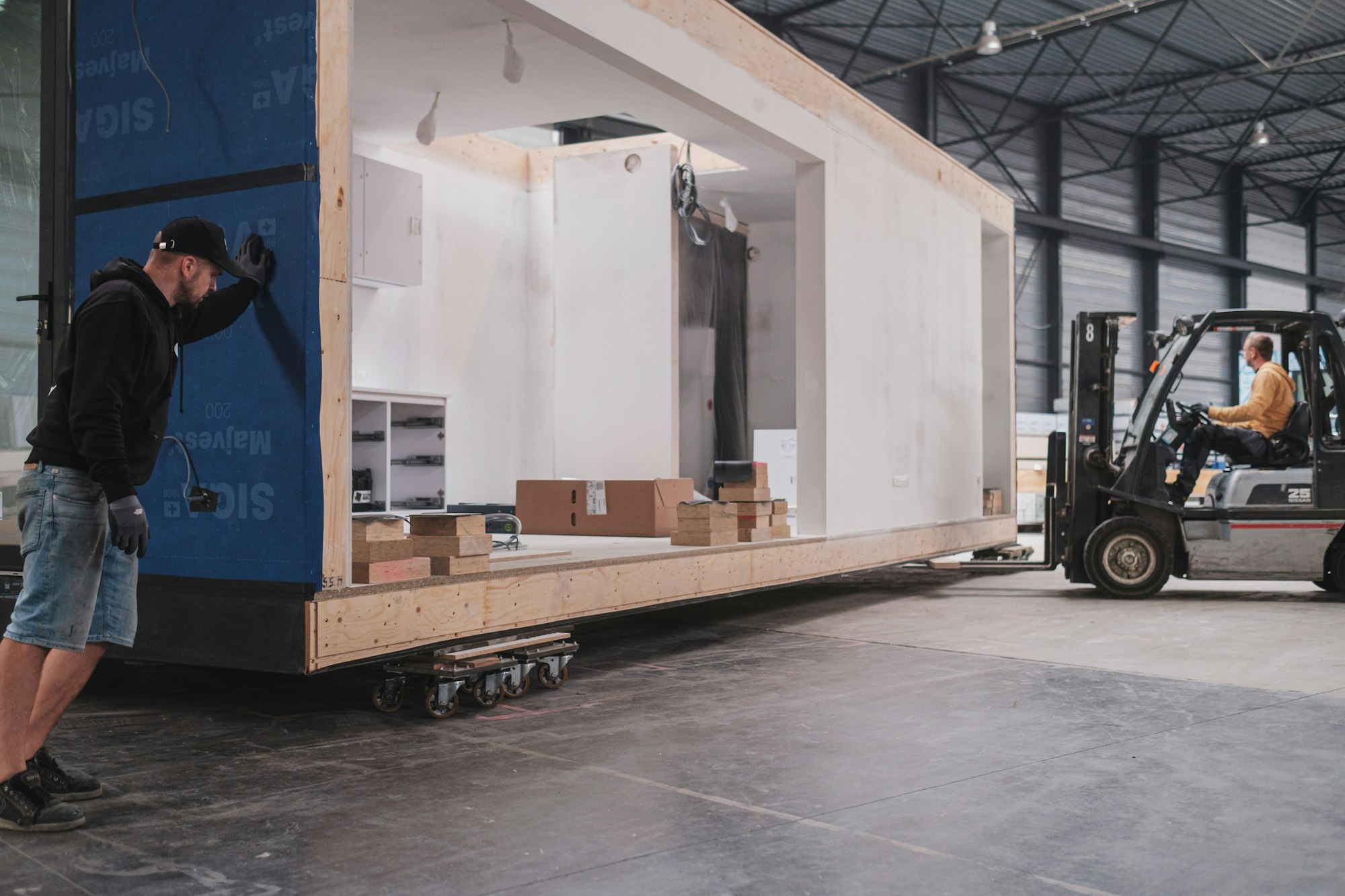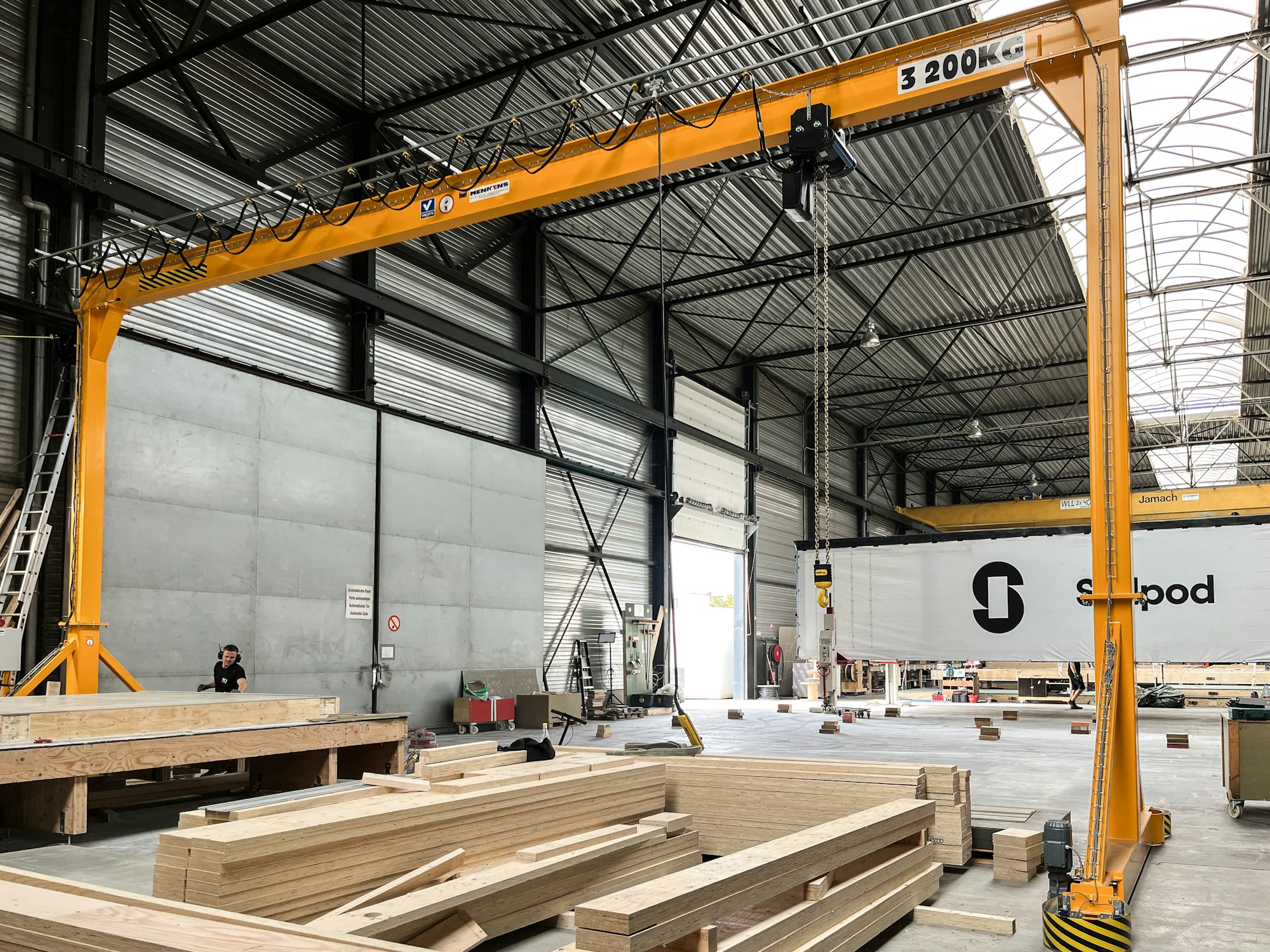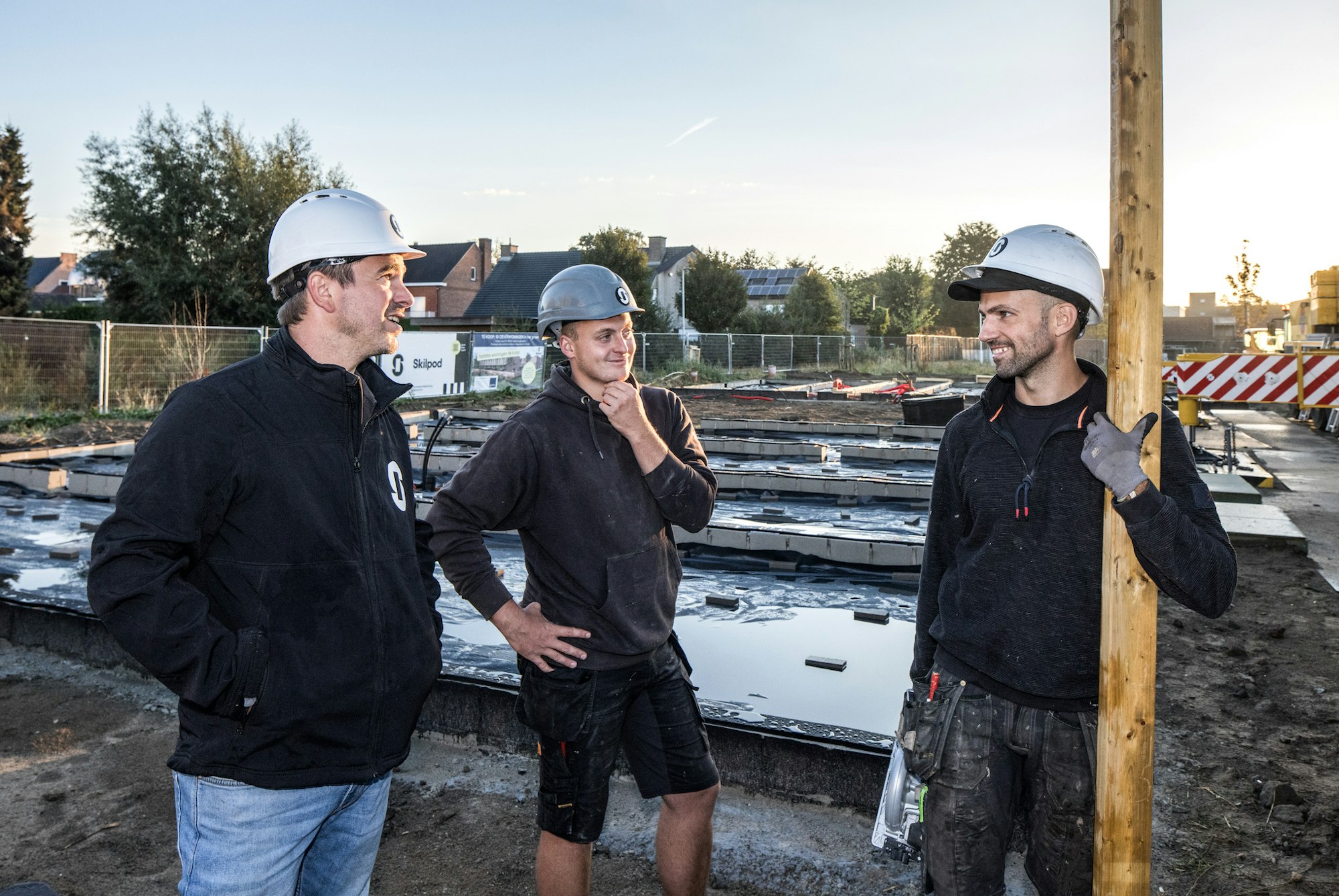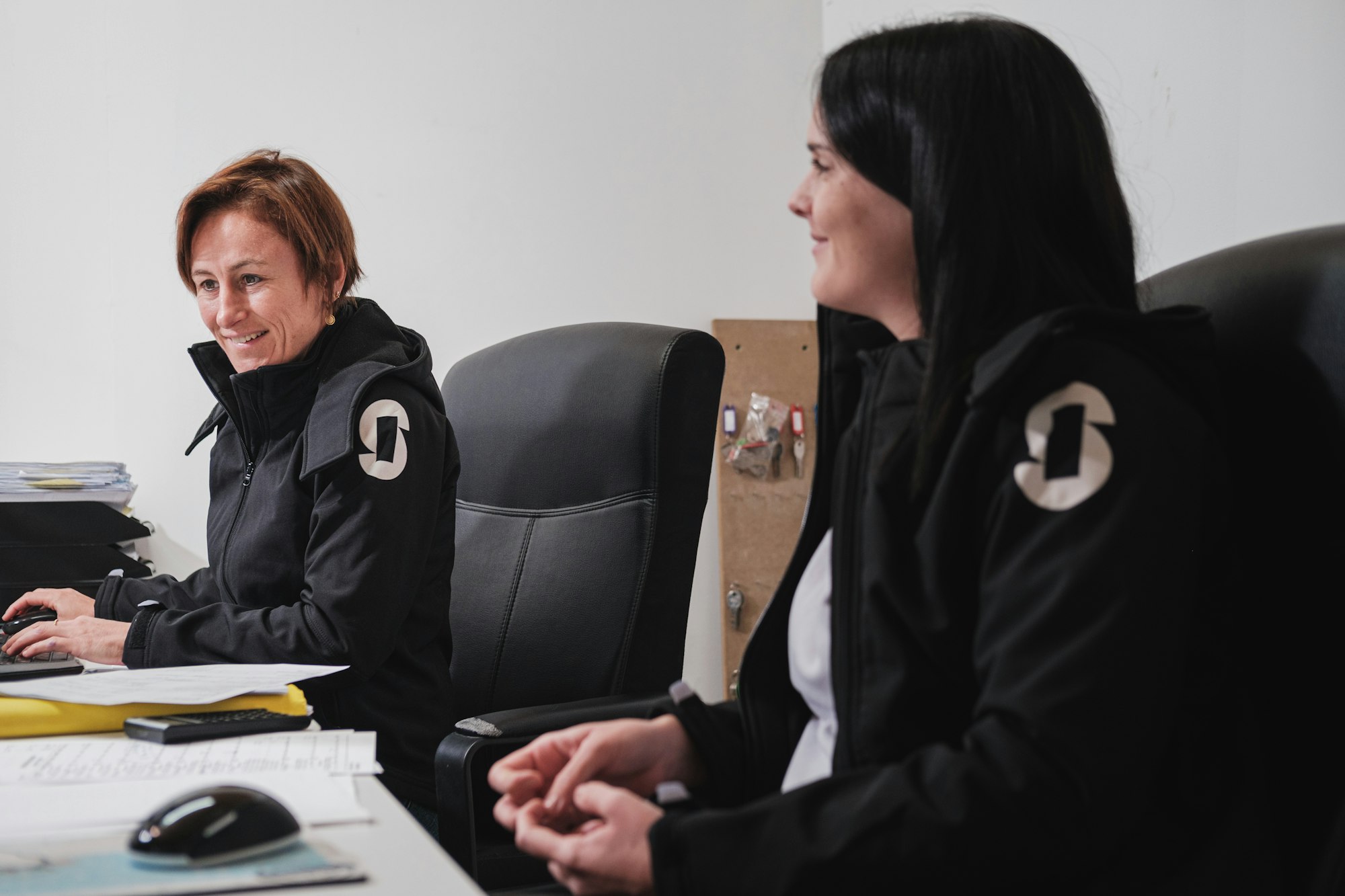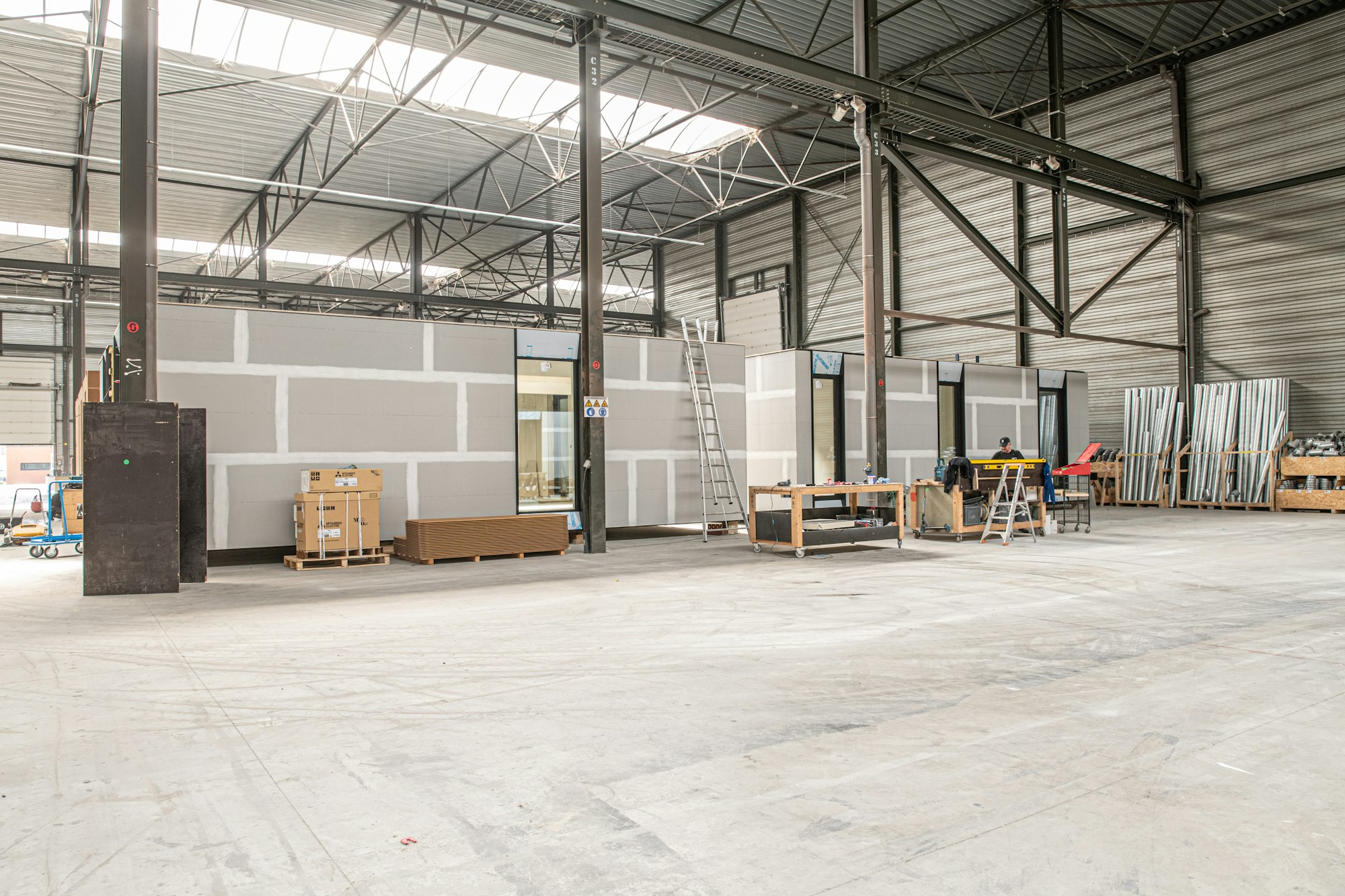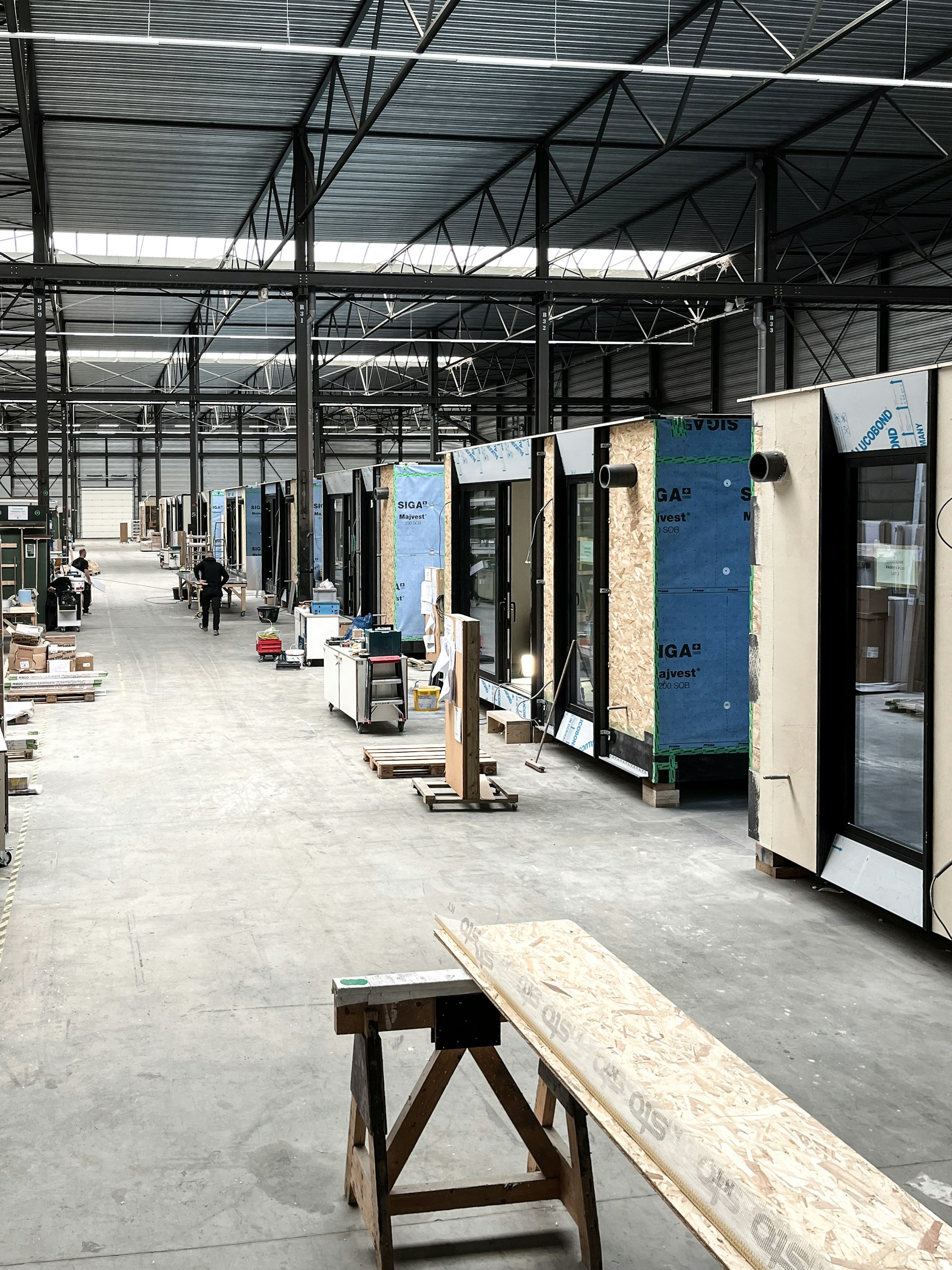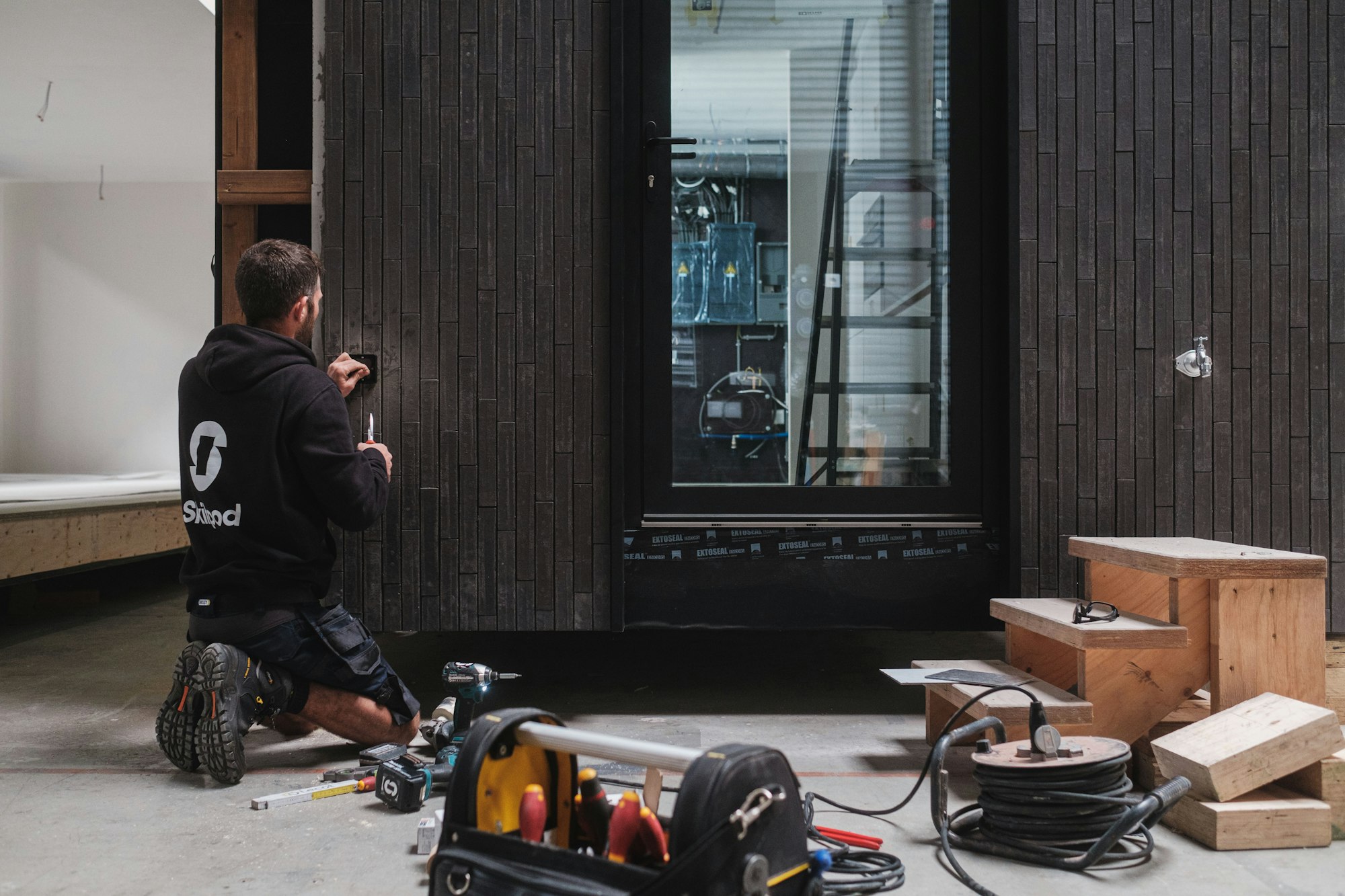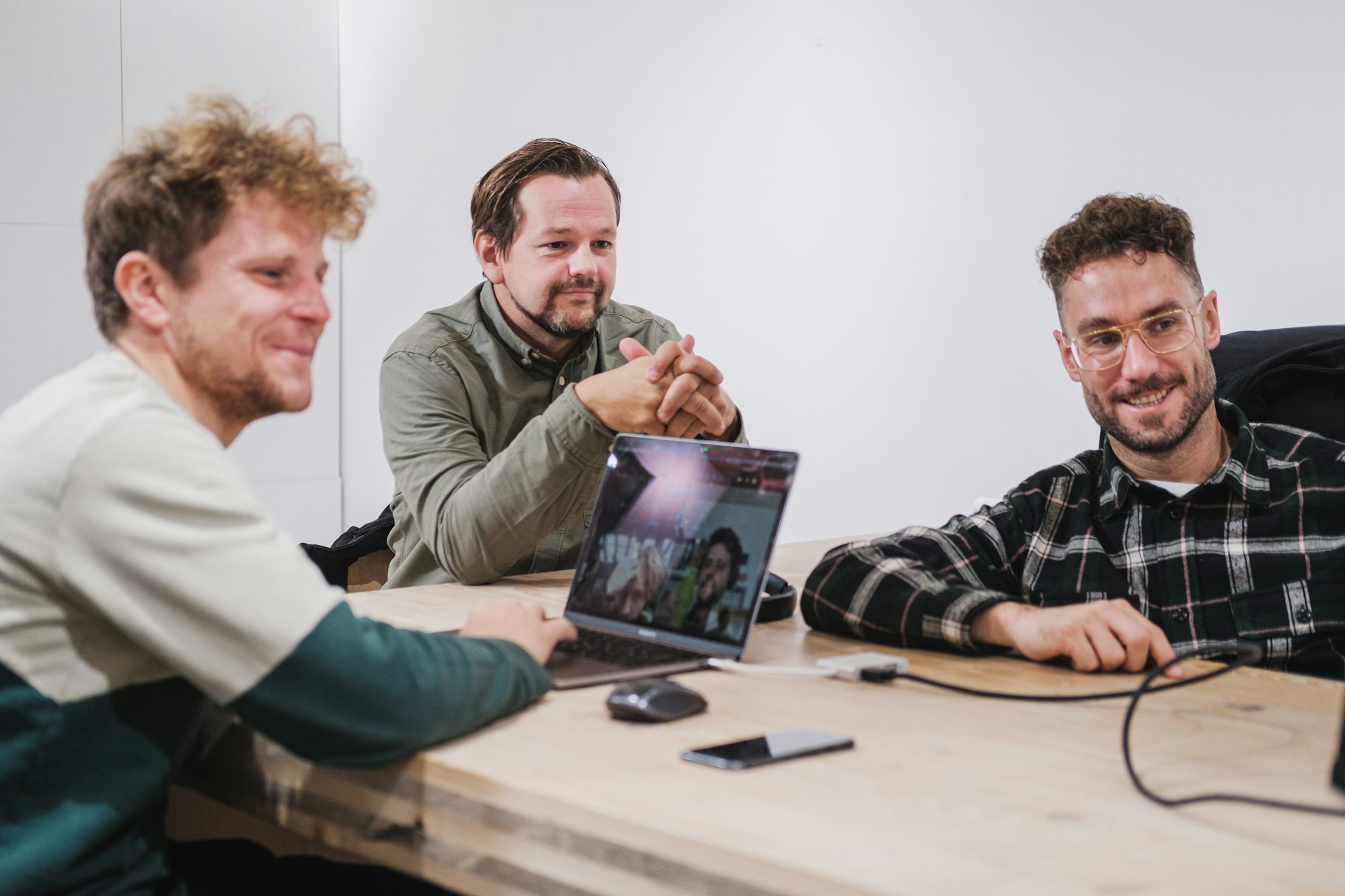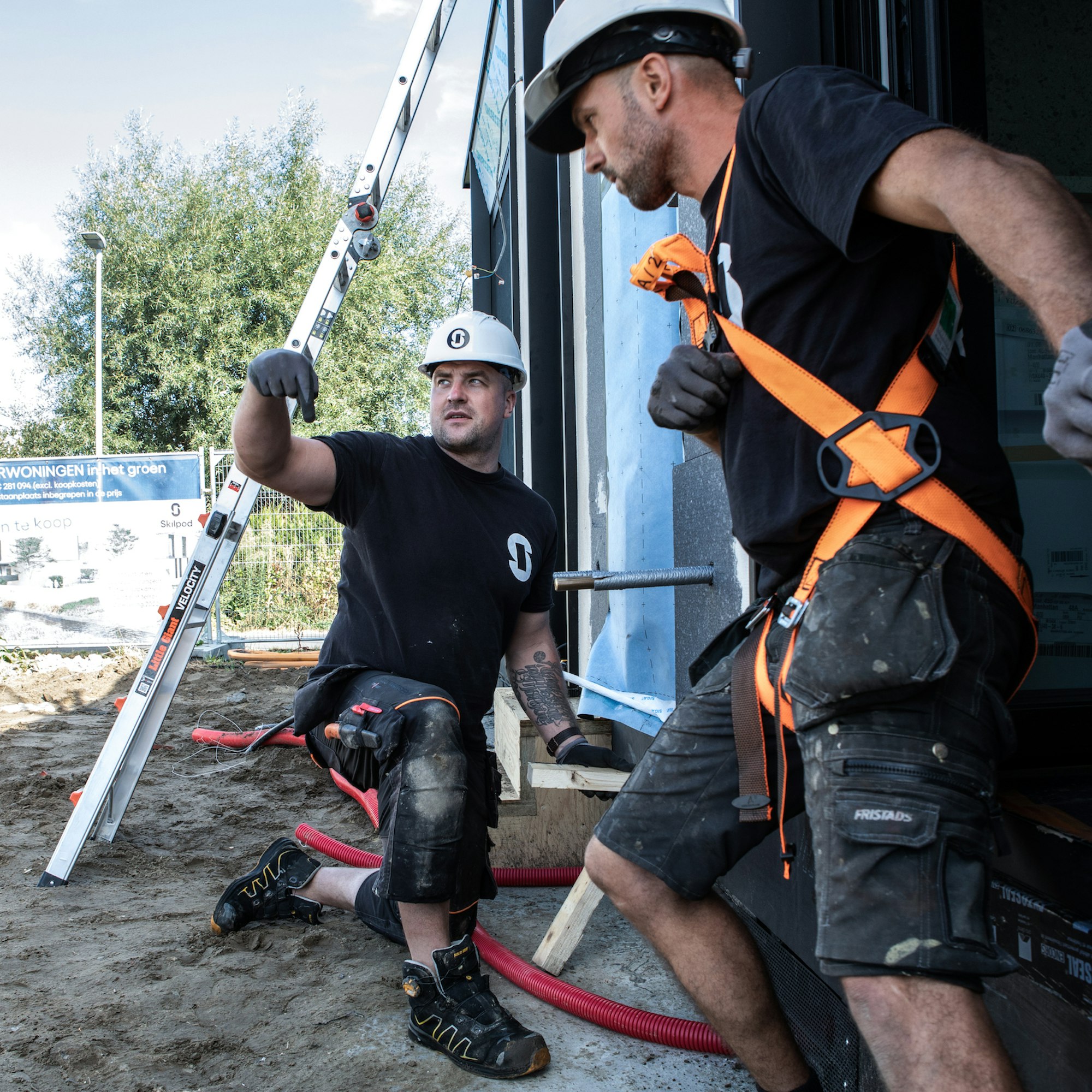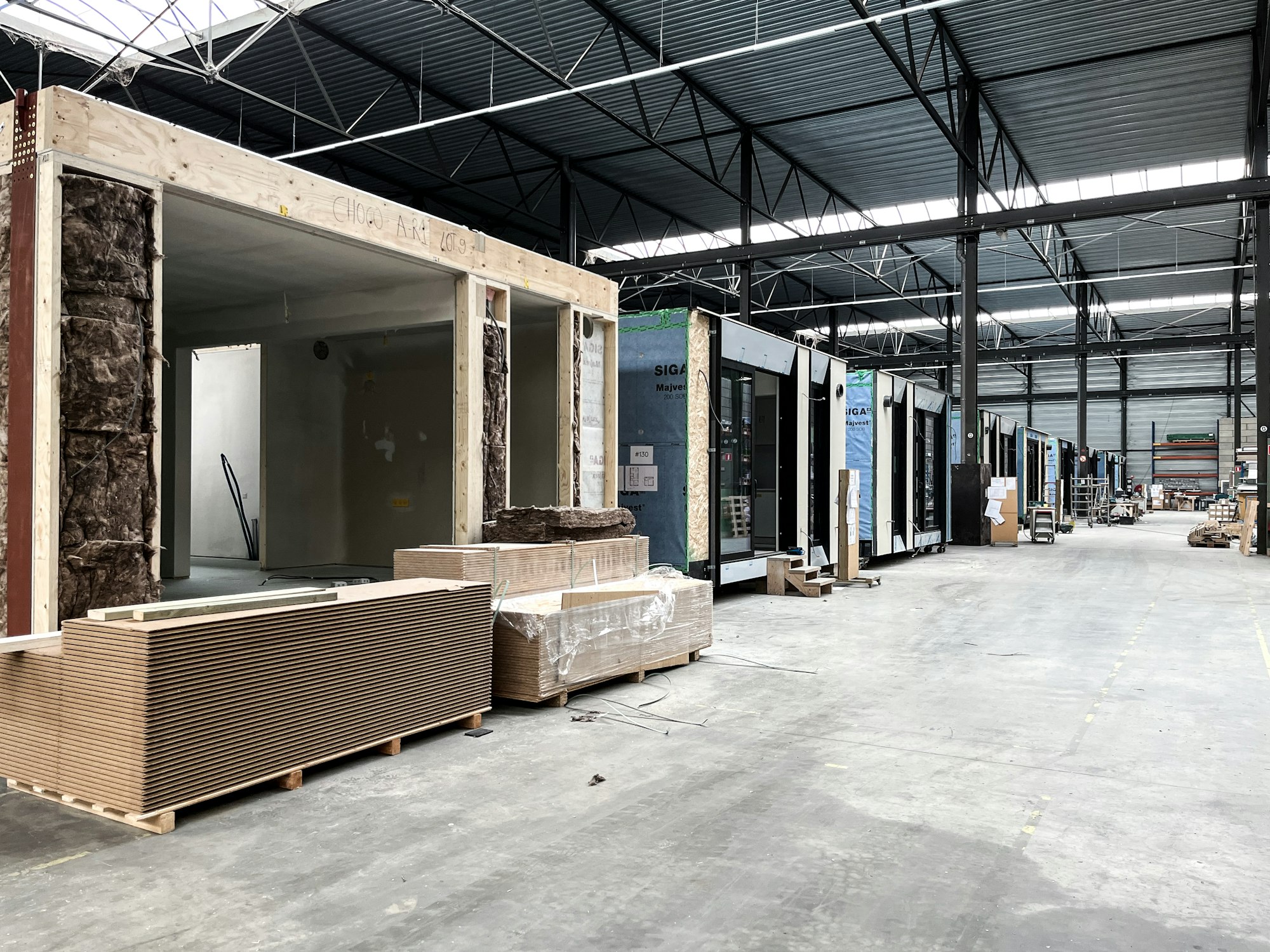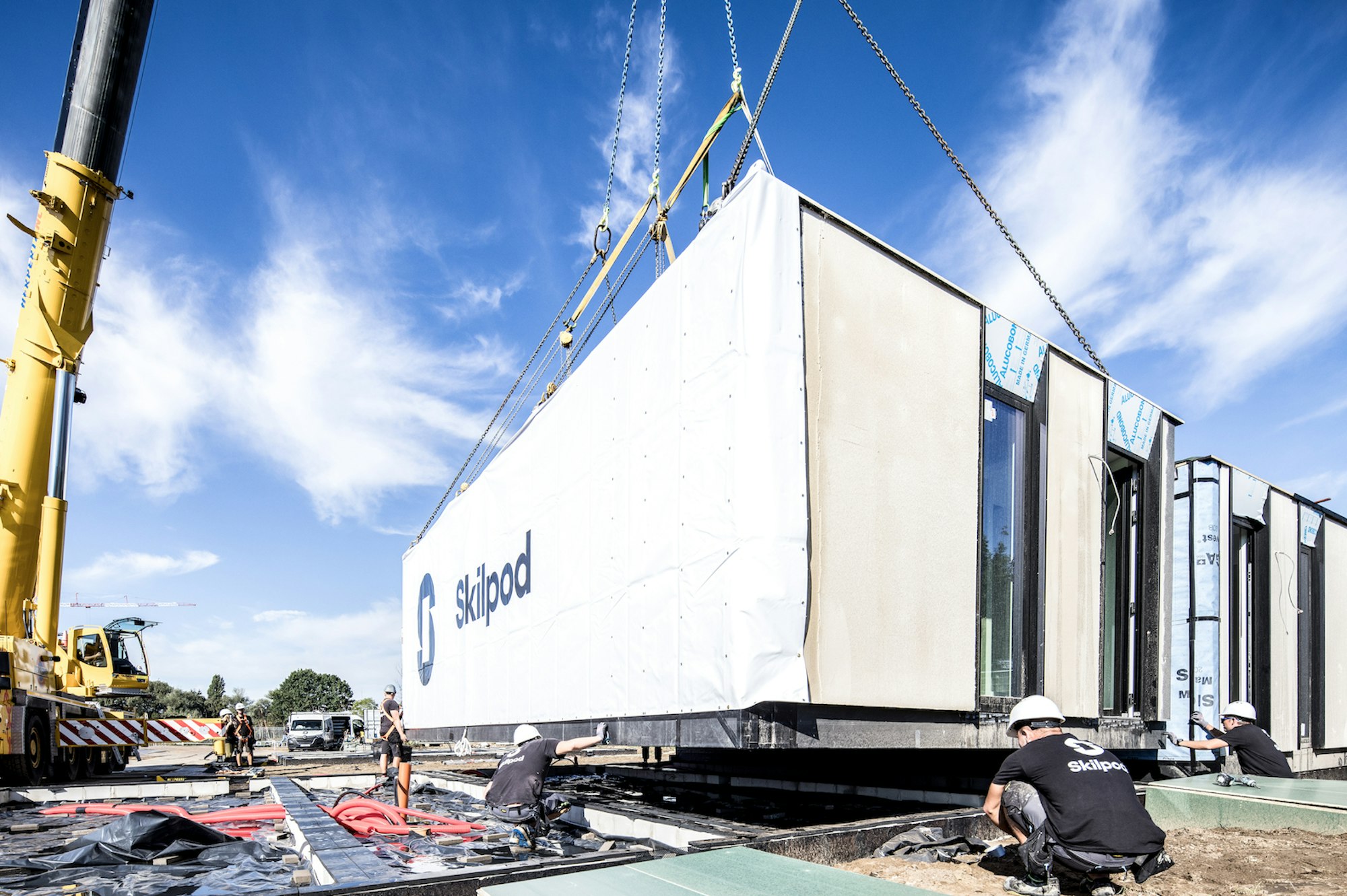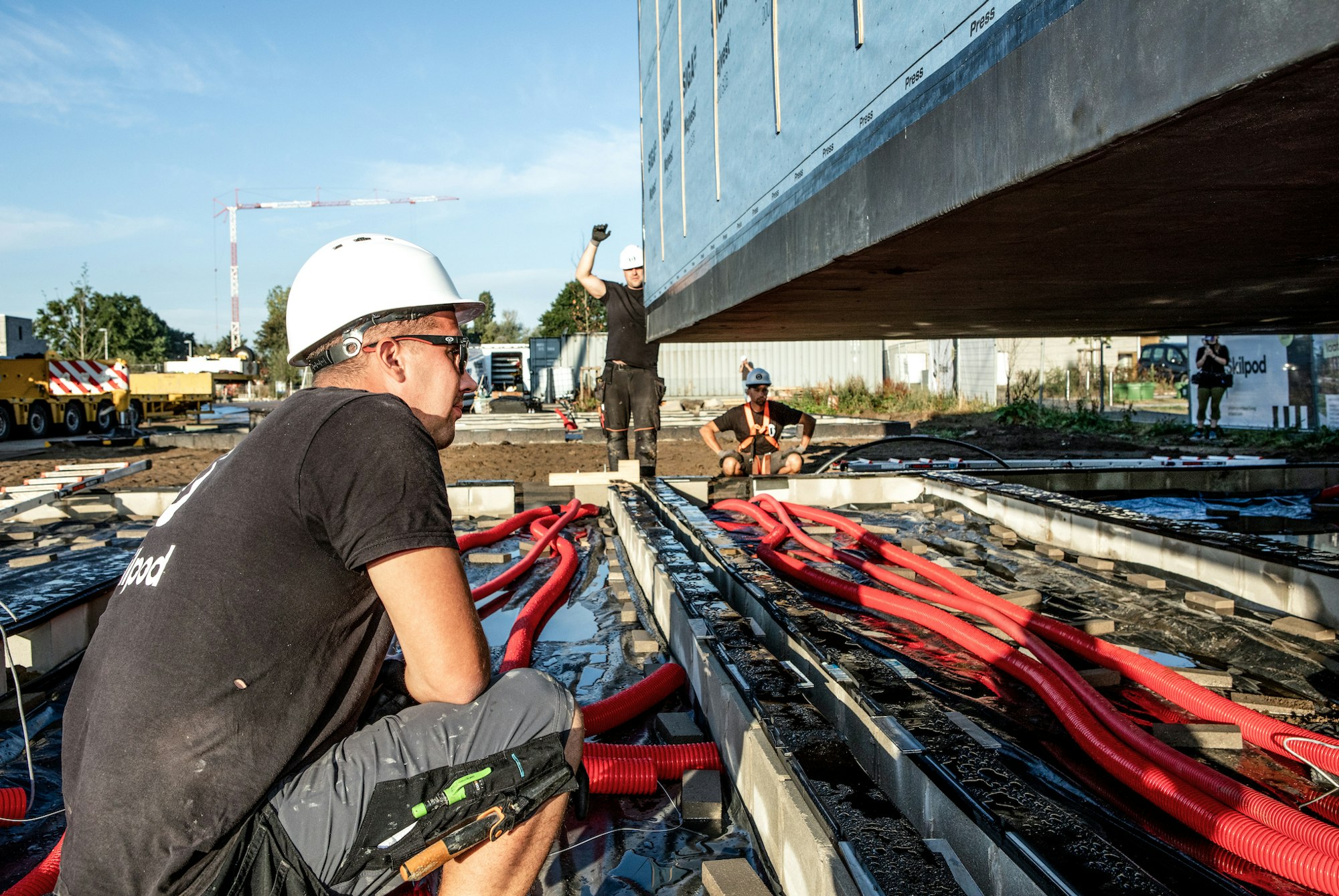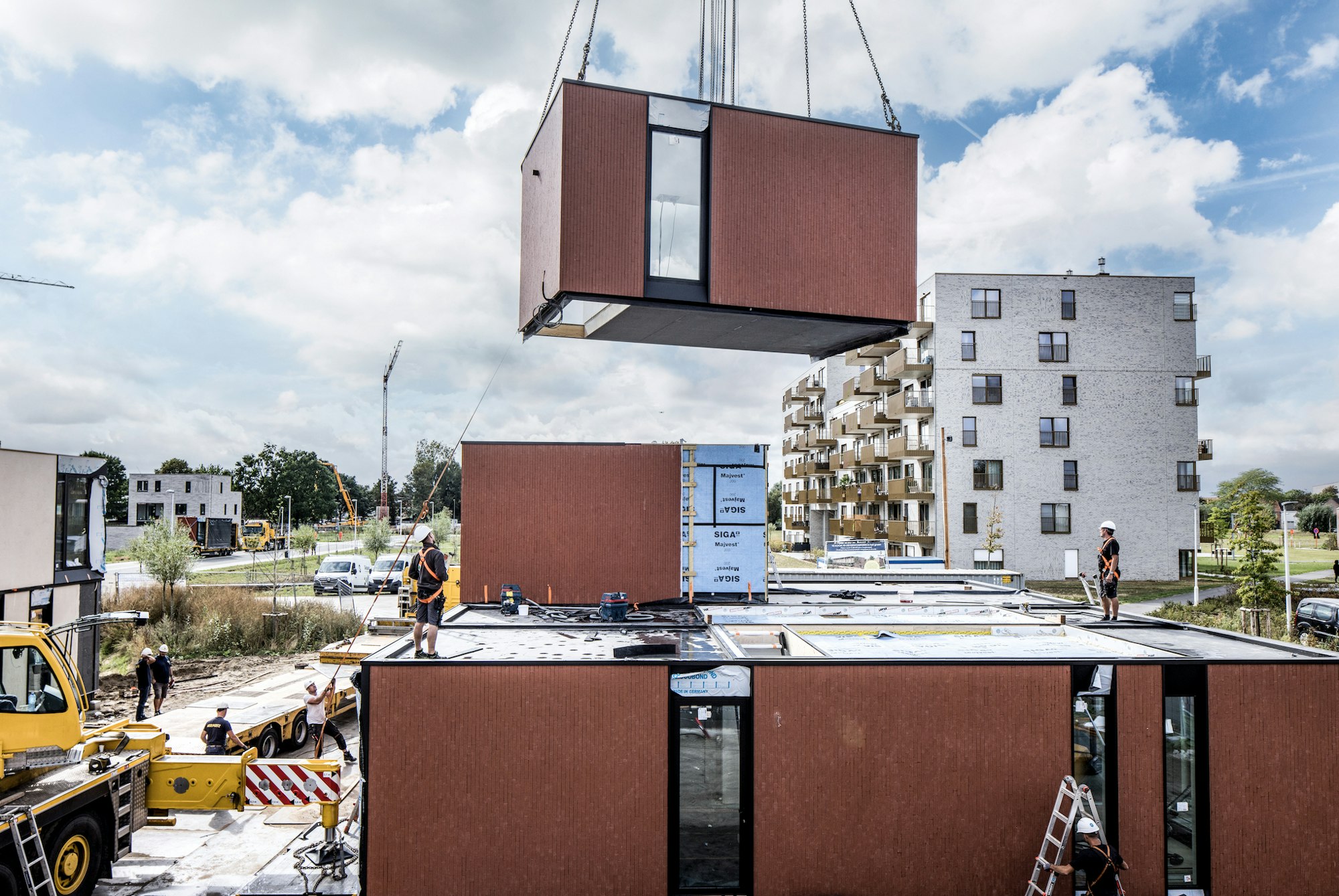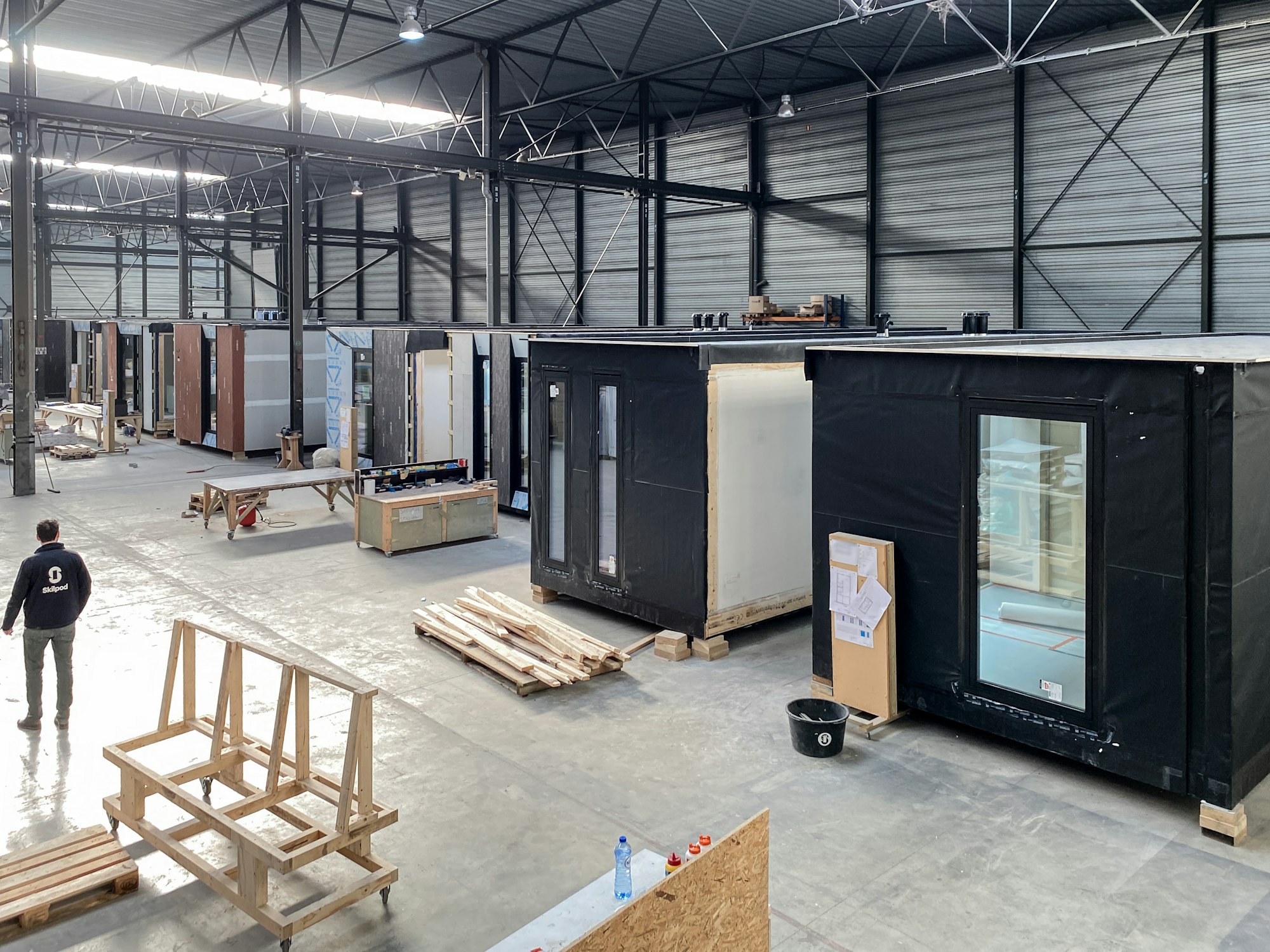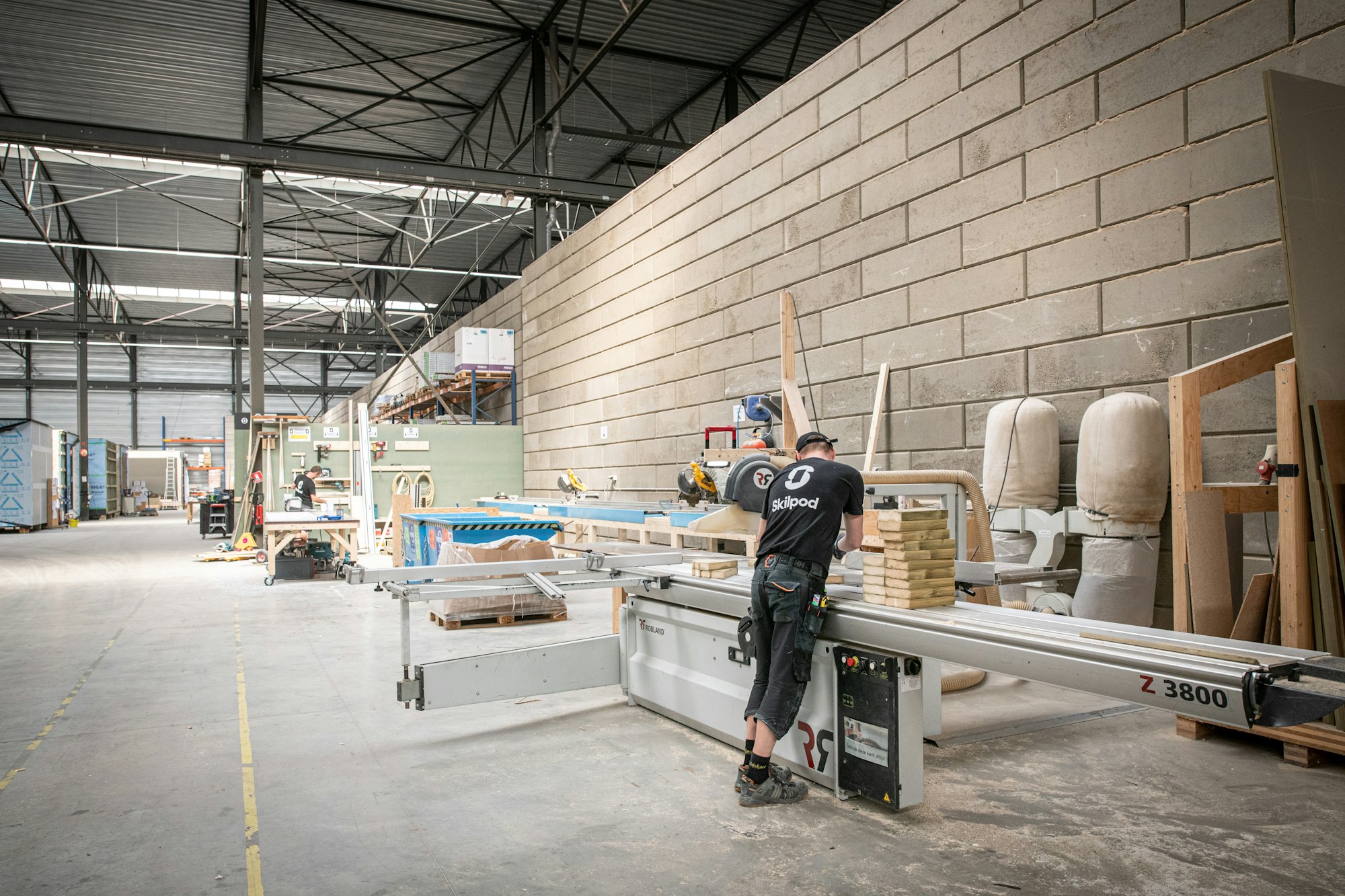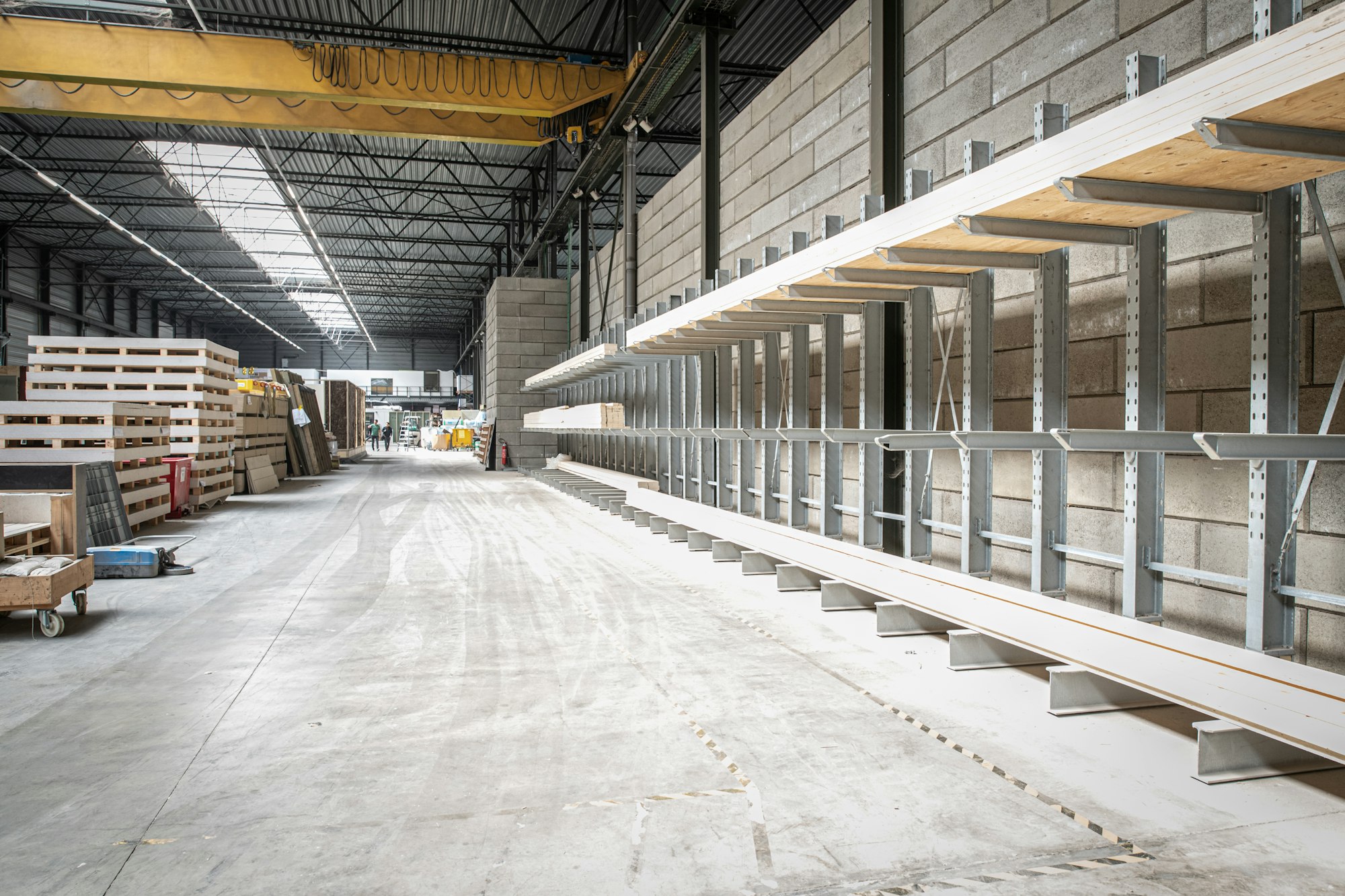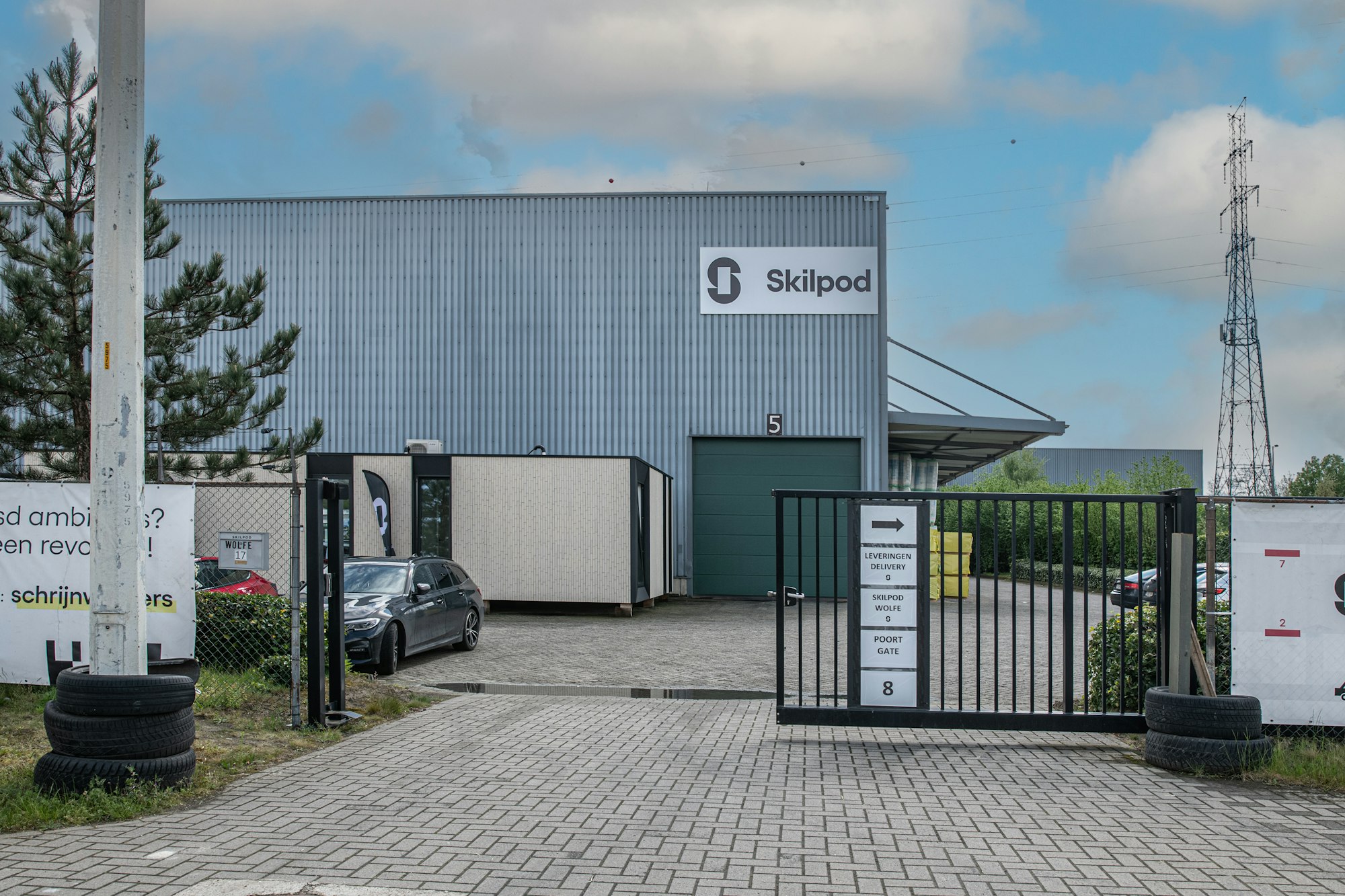 The name Skilpod
[ skilpad ] is Afrikaans for 'turtle'
[ skill ] refers to our talents and skills
[ pod ] a self-contained unit
origin story
Skilpod was founded in 2012 by Filip Timmermans (engineer) and Jan Vrijs (lawyer). In the first few years, we created made to measure projects for individuals, but it soon became clear that this was not the way to make a difference in the world. To have a big impact, you need to work at scale. Thanks to investors Vanroey and Futech, we going on all-in on scaling up production.
Today we build homes that are designed and engineered to perfection. No tiny houses or temporary housing, but complete and permanent homes. We do this for individuals, social profit organisations and small and big investors.
We have a large team of in-house specialists: architects, engineers, product designers, interior designers and craftsmen. Because we produce everything ourselves, we can design our Skilpods in such a way that even the tiniest piece of the puzzle fits perfectly and we have full control of the quality.
awards
Skilpod and its founders have been the recipients of three big awards: the JCI Limburg Young Entrepreneur of the Year in 2019 for Filip Timmermans, the Thor Award for Initiator of the Year in 2021 for Skilpod and the Belgian Construction Award for Construction man of the Year in 2022 for Jan Vrijs.