approach — from dream to reality
From a vague idea, a dream or an urgent need, to a new home. With Skilpod, you'll find this process is somewhat different from traditional construction companies. Mostly due to our unmatched efficiency.
We understand that buying a home is never a snap decision, so we'll help you through the process. Step by step.
What can you expect?
1. your needs
In the first conversation, we primarily focus on identifying your specific wants and needs. Do you already have a building plot? What kind of building plot? How big is your family? Do you want to expand that family in the near future? Do you have any hobbies or pets that need extra space?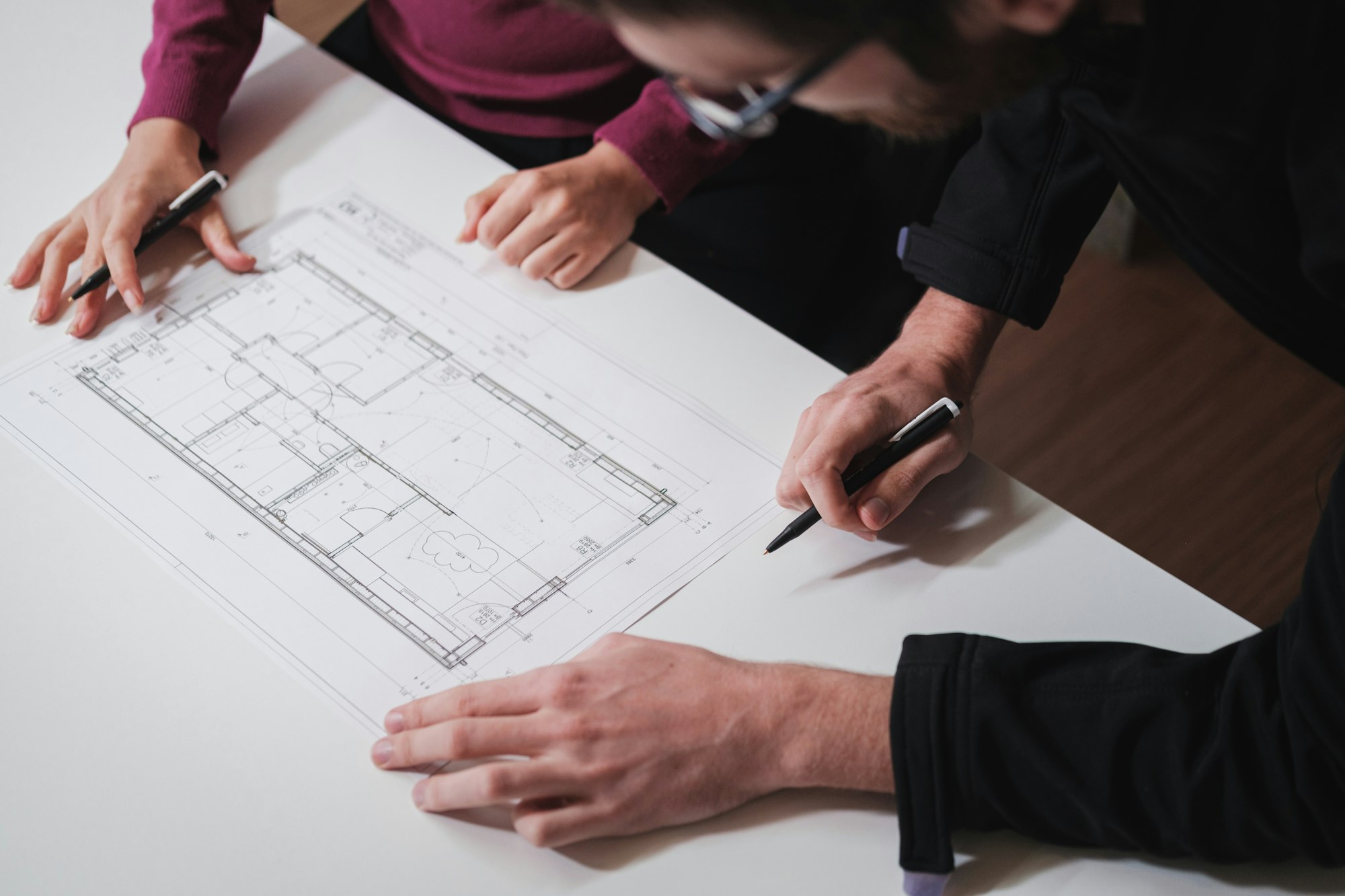 2. the perfect match
If you already have a building plot, we'll check which Skilpods can be built there and if we comply with all the local requirements. If you need to request an exception, we'll also assist you in that process.
And if you don't have a building plot yet? We'll advise you in your search.
Once we know which Skilpods fit your plot, we'll determine which one fits your budget and needs. You choose the finishing according to your taste. We make sure you have one clear price, before you sign any papers.
When this is all done, we can help you find an architect to submit the application for your building permit. We'll follow up and guide you through the paperwork, so you never get lost in all the admin.
3. in the workshop
We construct your entire home in modules. We'll install electricity, the bathroom and kitchen, floors, technical installations etc. All while your home is still in our workshop.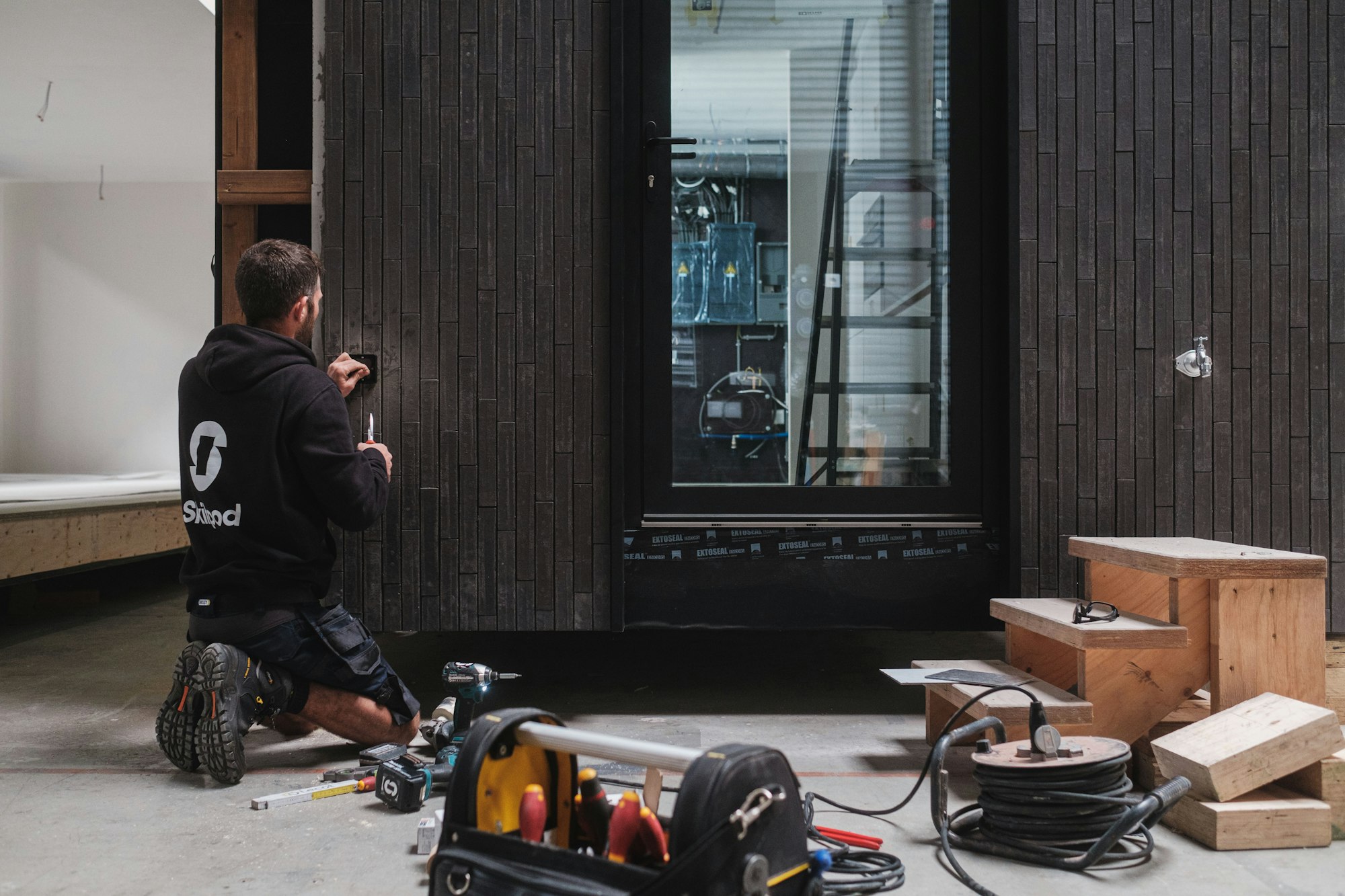 4. at the construction site
While our team in Geel is building the modules, we prepare your building plot for the installation of the modules. We pour foundations, provide tubing to install the utilities and prepare everything for the big moment
5. plug
When the modules are ready, they're transported to the construction site by truck. Once they arrive, we use a special crane to place them on the foundations and our team completes the installation.
We coordinate the connection to the utilities, finish the final details of your home and do a final check of everything to make sure your home is perfectly ready.
After we clean everything up, your Skilpod is ready and you get the key.
6. play
Now it's your turn
On the same day you get your key, you can start enjoying everything your new home has to offer: hot showers, a brand new kitchen and a whole new space for you to fill and decorate to your heart's content.
Time for a housewarming party?
get in touch
Are you ready for step 1? Get in touch and we'll set up a meeting to start realizing your dream.