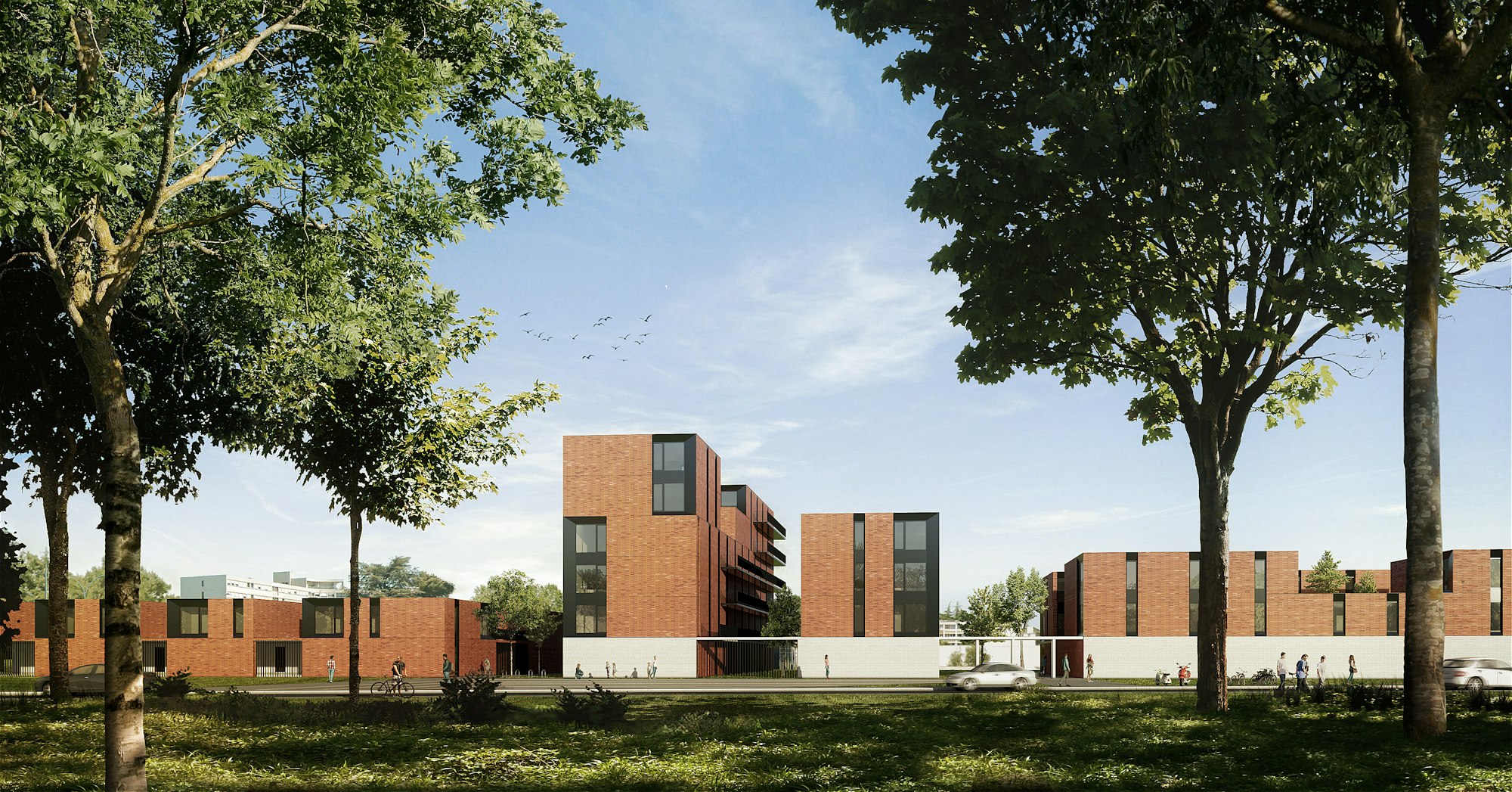 flats, building complexes and new housing developments
why organisations choose Skilpod
Traditional construction companies assume that construction is necessarily slow, subject to the whims of the weather and that unpleasant surprises are inevitable. But is that really true? What if you take all assumptions off the table and plot out the construction process from scratch? That's exactly what Skilpod does: tabula rasa. With open minds and the mindset of engineers and designers, we innovate and redesign, until design and functionality come together perfectly.
For 10 years, in our own unique way, our engineers and designers have been building 3D modular timber frame homes for individuals, investors, organizations and housing corporations. That expertise, combined with 3 years of dedicated R&D into modular apartment construction, ensures that today we have a complete assortment, including Skilpod flats.
The flat modules are structured to be combined with each other in every possible way. At the heart are the living units, whose structures and floorplans have been defined and refined, from studios to 3-bedroom units. The finishing of the building and any extras such as solar panels or green roofs can easily be added. Thus we combine modules into a whole that fits perfectly within the local needs.
The apartment blocks can easily be combined with our range of single-family homes. This way you can create a vivid neighborhood, with room for every kind of family.
flexible & fast construction
Quickly and efficiently adapt to local demands and the needs of your project
ecological building & living
Both the process and the units are eco-friendly
certainty of price & quality
No unpleasant surprises along the way
easy to maintain
Trust our detailed as-built plan

trusted brand
Share the benefits of Skilpod's growing brand recognition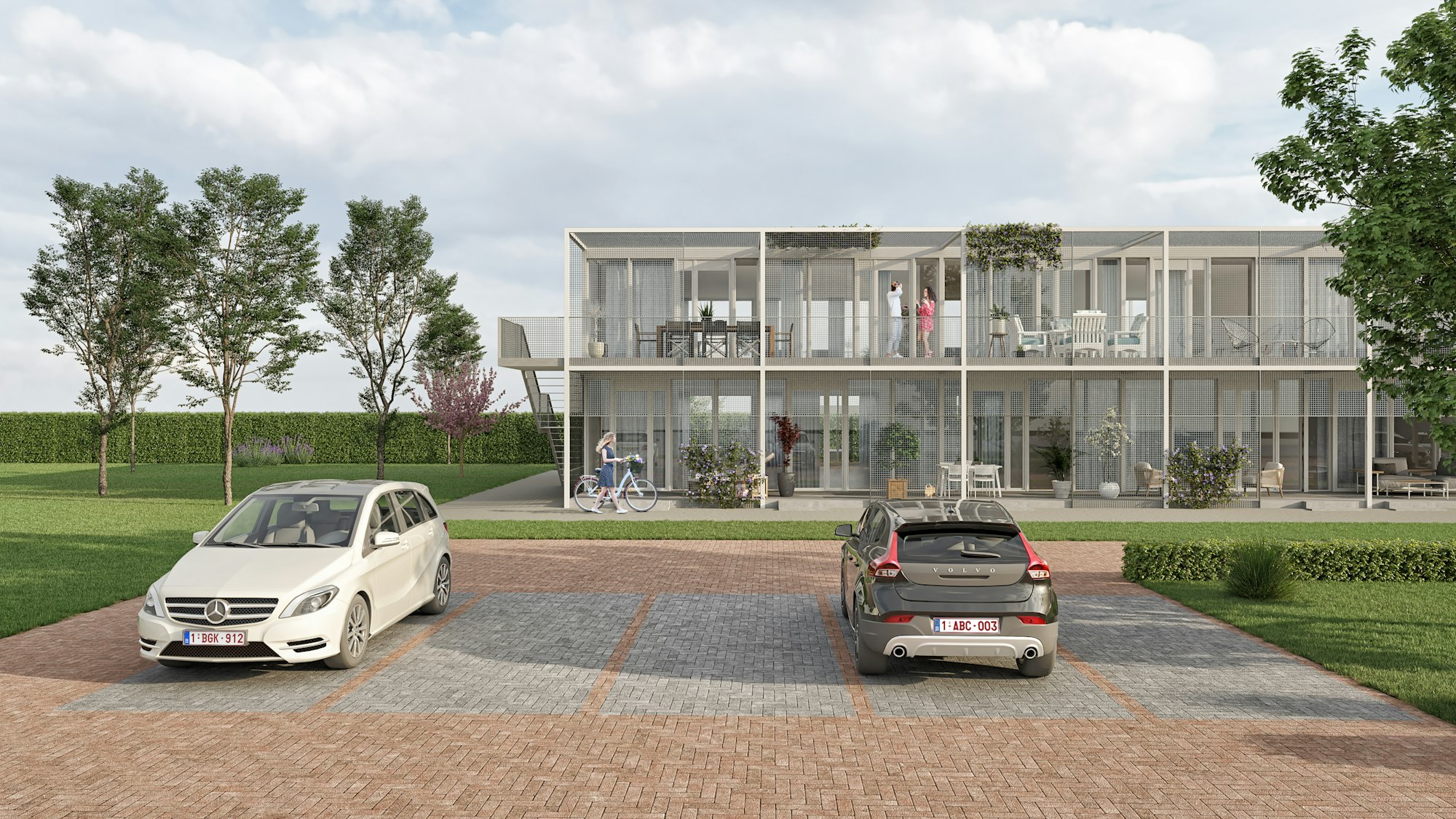 flexible & fast construction
The selection of flats designed by our engineers are built in such a way that we can combine at will on each floor. The parametric model automatically calculates the different possible layouts, suggests the best solution and does the necessary technical calculations based on a number of inputs:
Desired composition, how many units of each kind
Configuration of apartment blocks
Land area limitations
Because the model is so flexible and our modular construction method is so fast, the final choice of units can be made quite late in the process. This makes it possible to respond to real demand and any rapidly changing conditions.
ecological building & living
For Skilpod, ecology is an absolute basic requirement. It is impossible to be future-oriented without considering sustainability in all areas. That is why both the construction process and the completed flats at Skilpod are ecologically well thought-out.
the process
Building in LVL wood: endlessly renewable and stores CO2
Centralized construction: less movement of materials and personnel
Circular: all materials are documented in detail, almost all materials are detachable and can be reused if desired
Less nuisance on site and in the neighborhood
Units can be moved at a later stage if neceserry
the flats
High energy performance
Triple insulated glass
Completely gas-free, heated with a heat pump
Ventilation system D
Custom water solution per project
Solutions with solar panels possible
Green roof possible
certainty of price & quality
We set a clear price in advance. We lay down the specifications and qualities in specifications. Because we have worked out and tested everything in detail beforehand, we are also certain of that price and quality. Because we build quickly, we are less subject to price fluctuations and inflation.
For our furnishings, we always choose high quality. We don't use anything in the home that we would not want in our own home and always look for the best price-quality balance. This is how we achieve a beautiful and comfortable home, at an affordable price. We comply with all the necessary standards and certifications (BENG, MPG, fire safety, acoustics, solid stackable, life-proof...)
easy to maintain
Skilpod works with a BIM system, where all necessary data are recorded in advance. Because we only install the modules on and against each other on-site, precision work is critical. Skilpods are therefore always built to the millimeter according to plan.
This means that for subsequent maintenance and adjustments, the as-built plan can easily be used as a guide.
Note that wood construction requires no special maintenance compared to traditional materials. After all, the wood structure is never in direct contact with the outside world. Only the wood facades need regular refreshing, but if you don't want this, you can always choose a different type of facade.
All this means that Skilpods have a low total cost of ownership (TOC).
trusted name
In our 10-year existence, we've built a lot of consumer trust. Skilpod is the only construction company that markets itself as a real product with unique branding. As a result, we have an exceptionally large fan base that is enthusiastic about Skilpod as a brand and the vision of our organization.
These people do not always have the means to buy their own plot of land to put a Skilpod on it and are already looking forward to other ways to live in a Skilpod. Skilpod apartments are an attractive alternative for this target group, which means you immediately have a market for projects built with our system.
We've received multiple awards in Belgium and have already installed dozens of homes for private individuals and housing corporations in the Netherlands.

build a diverse neighborhood
A well-balanced neighborhood has room for different types of families, from singles to large families. Our apartment modules can be combined in a variety of ways and can easily be supplemented by Skilpod's ground-level homes. The exterior finishing can be adapted to the location and wishes of the locals. Skilpod takes care of the whole process.
For projects where we create entire new neighborhoods, we developed a special terraced house module, our #110. This 3-bedroom home is not available for private home-buyers, but can be used in bigger projects, such as on the Hoedhaar site in Lokeren.
available floor plans
Skilpod has developed an initial range of 7 flat models with minor variations. We are still working on further developments. For more details and questions about what is possible, please contact us.
trusted name, 10 years of experience
Skilpod can look back on 10 years of experience. In that time we have built up our knowledge and skills on the one hand and gained the trust of numerous customers on the other: private individuals, professional investors and organizations.
The last few years, we've started constructing stacked projects, in addition to our ground-level Skilpods. The next step in our evolution. The first stacked projects have already been realized.
This list of projects includes both single-family houses and apartments. All these projects have contributed to our R&D and the refinement of our construction methods, so that today we can confidently market our system for flat construction.
More images, including private homes can be found on the past projects page.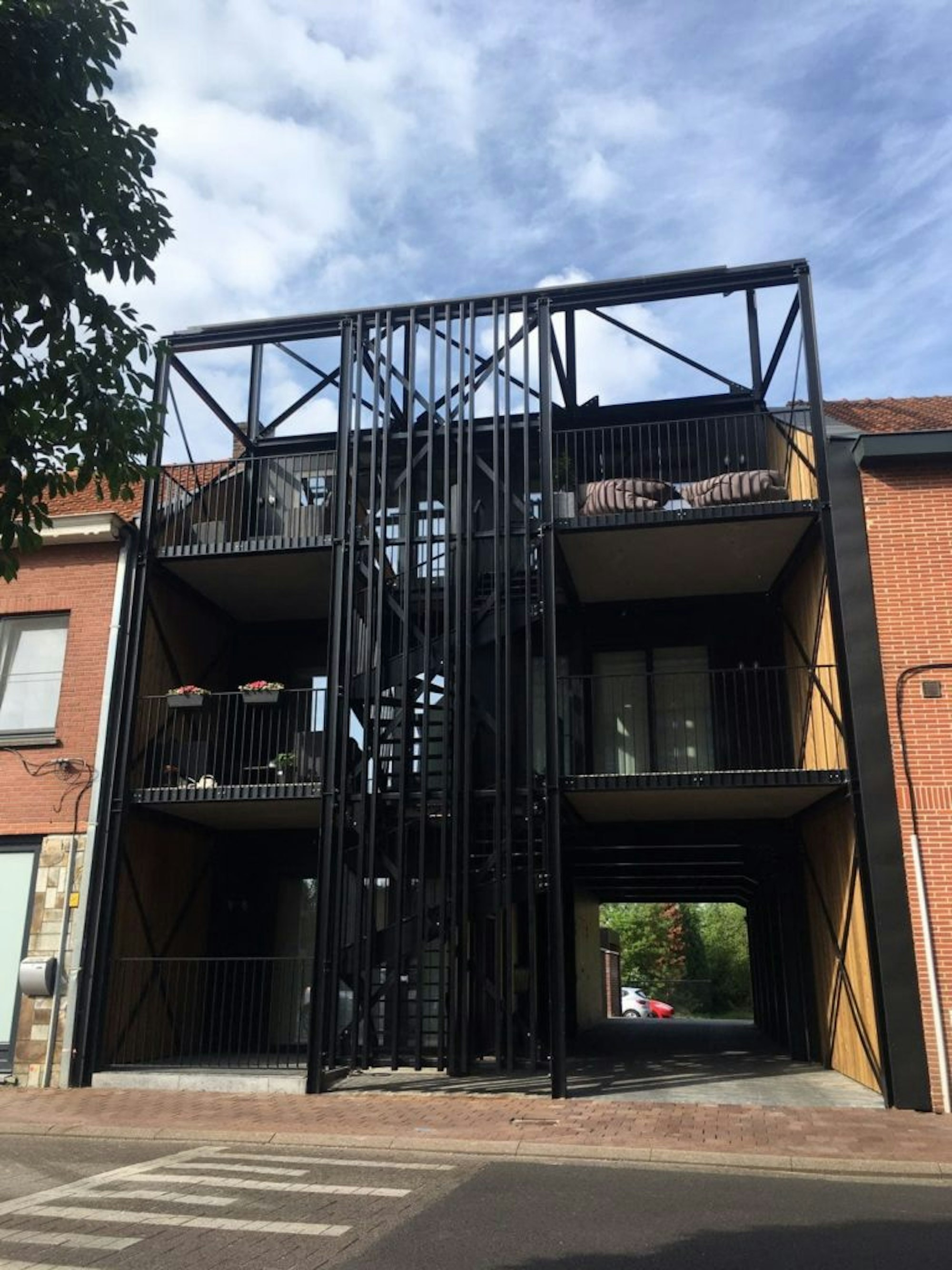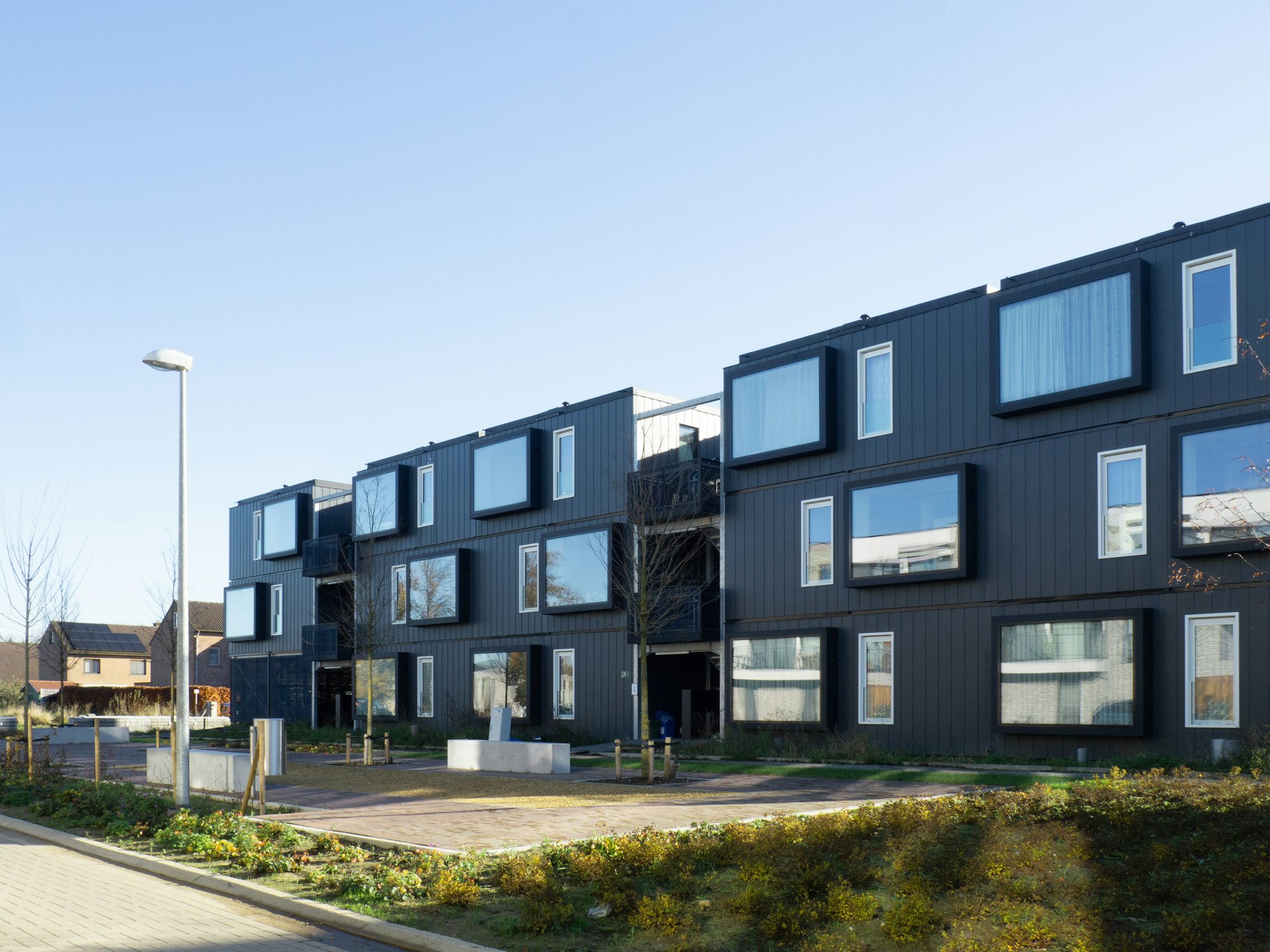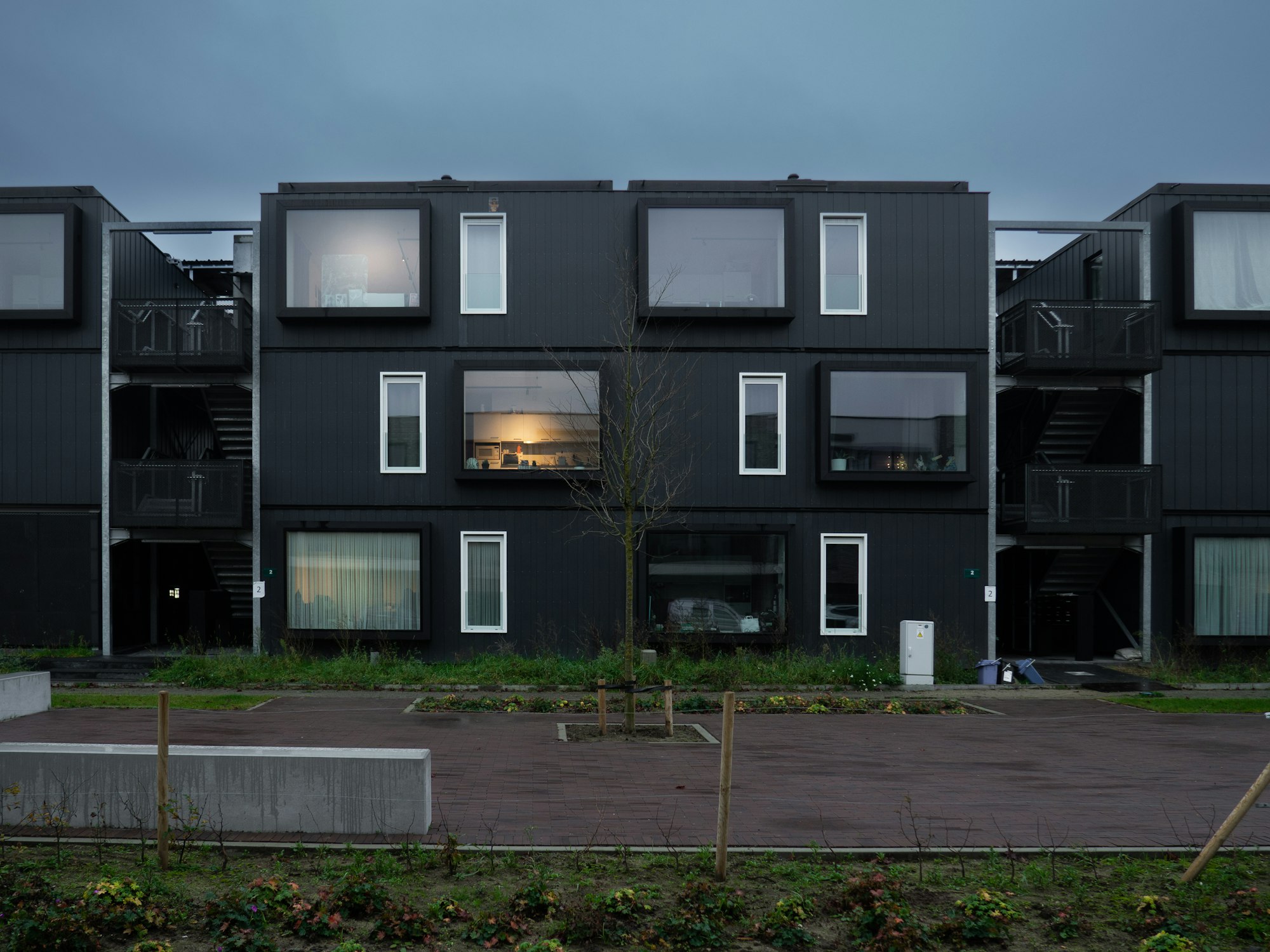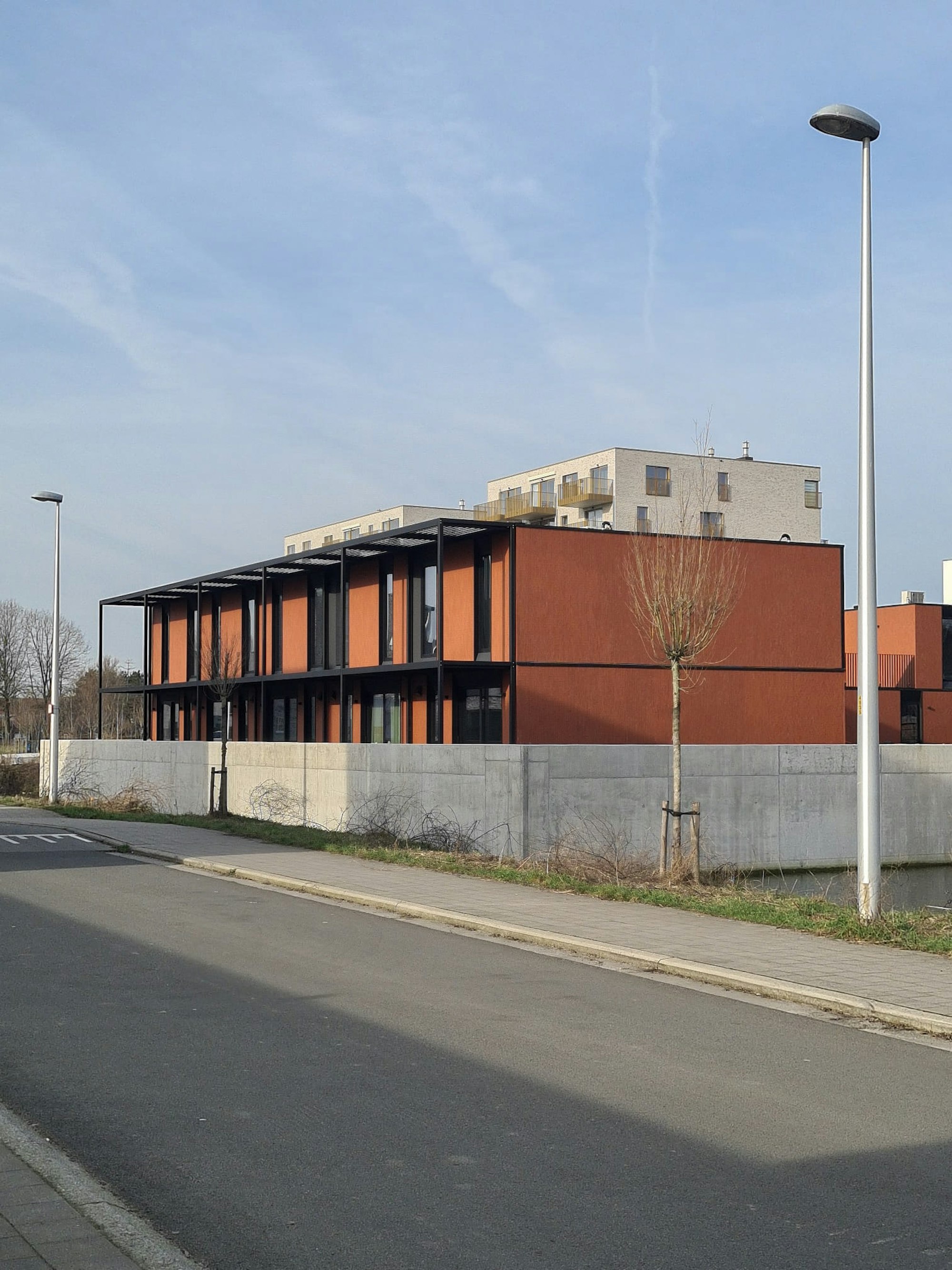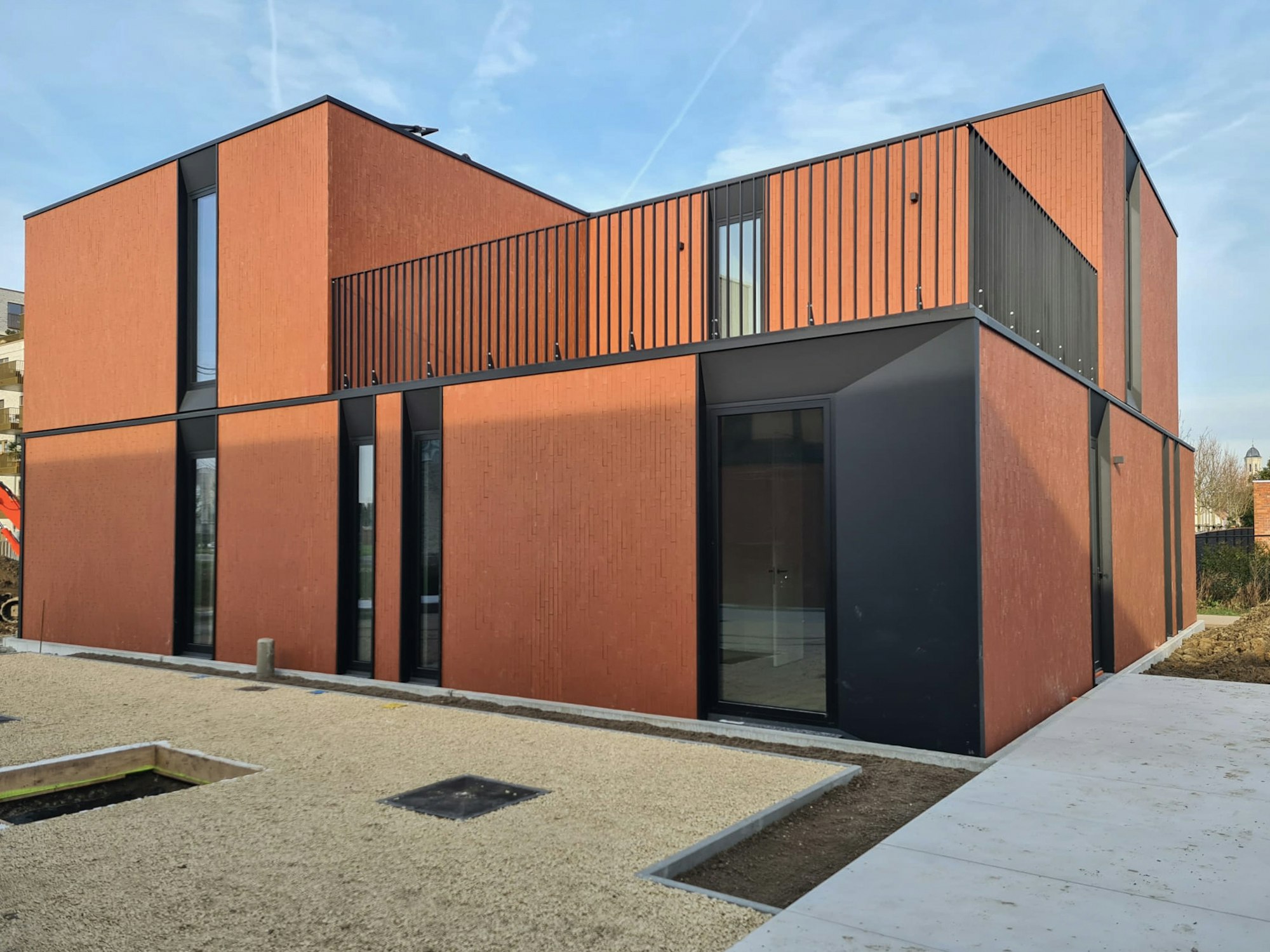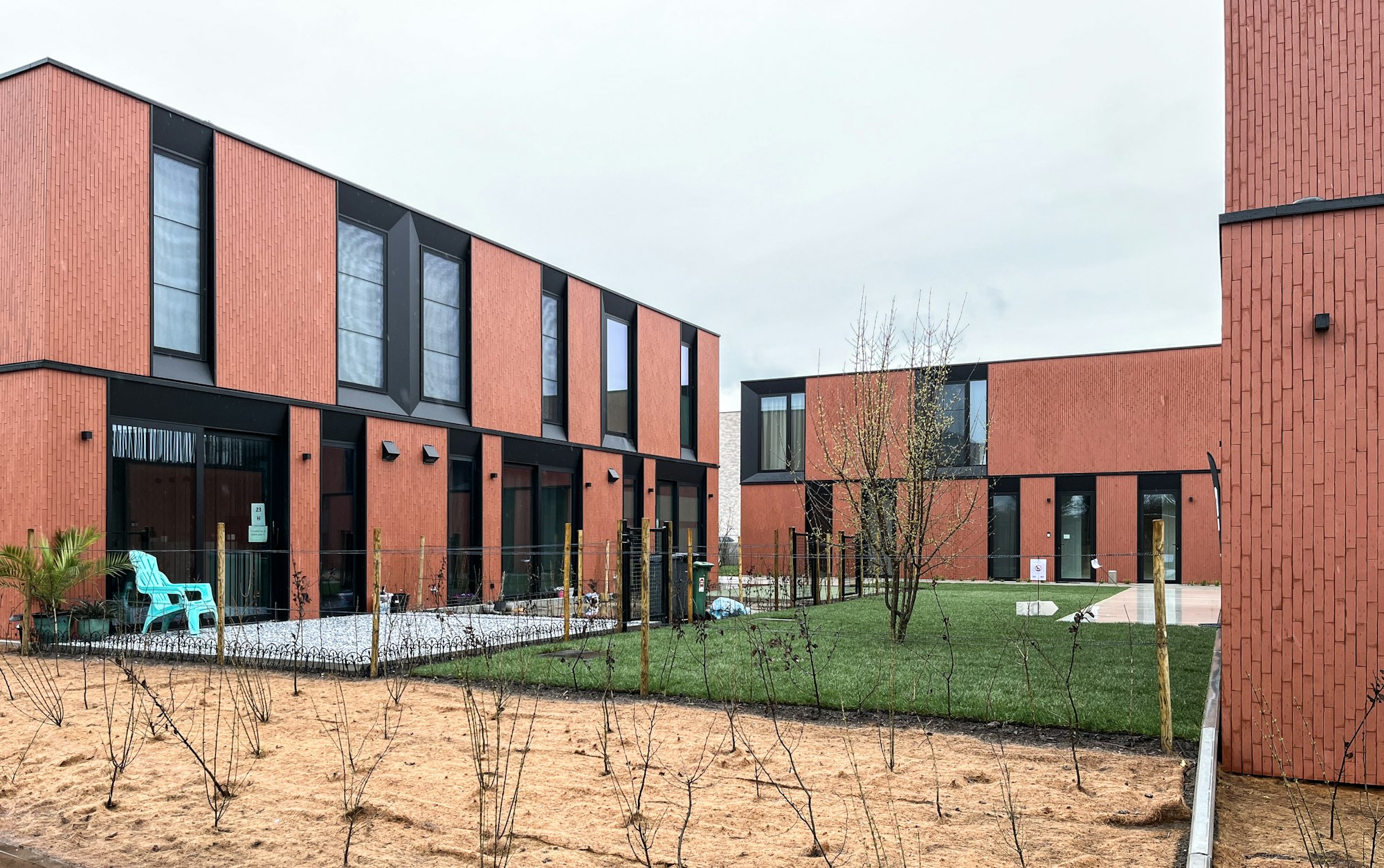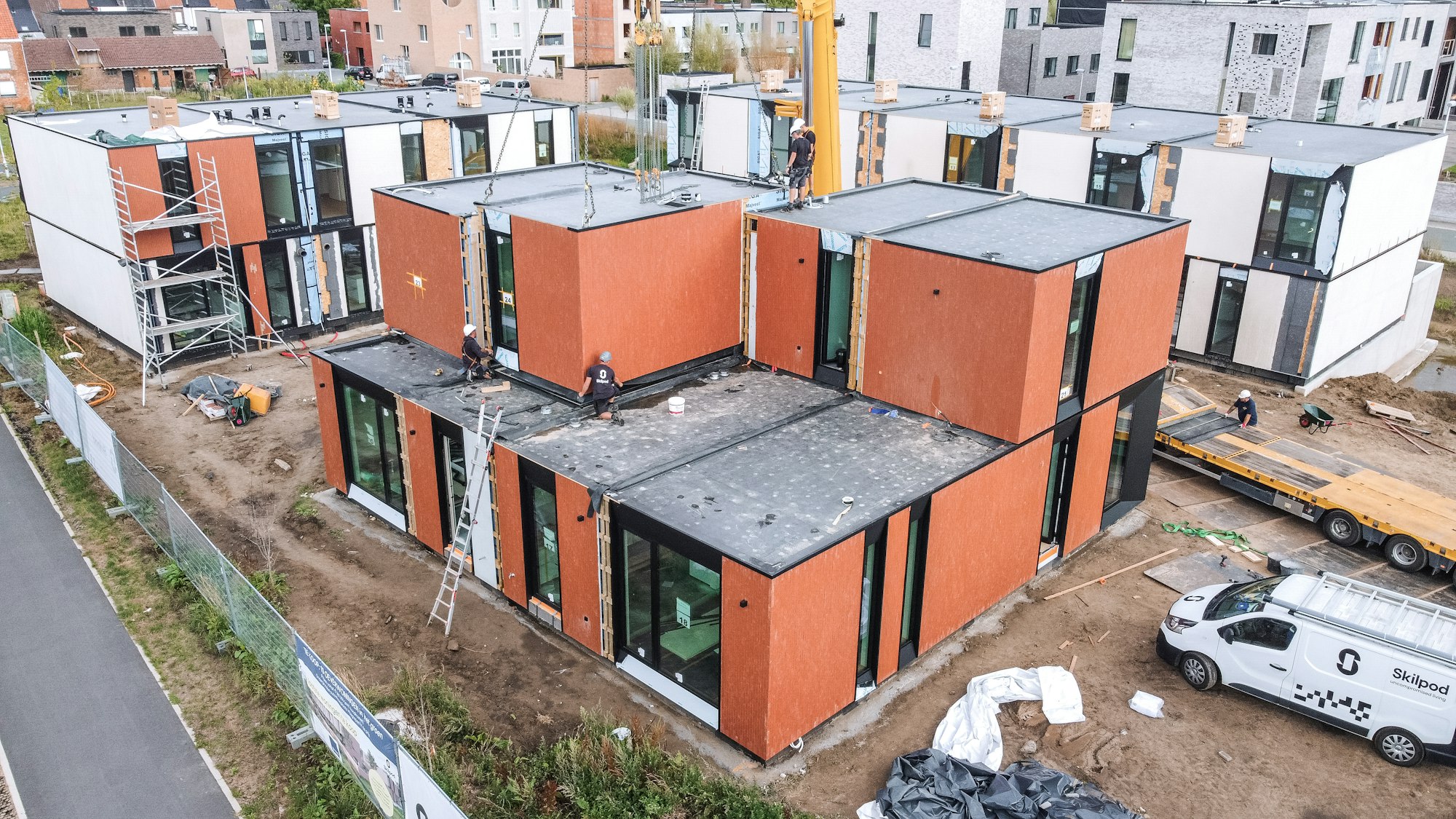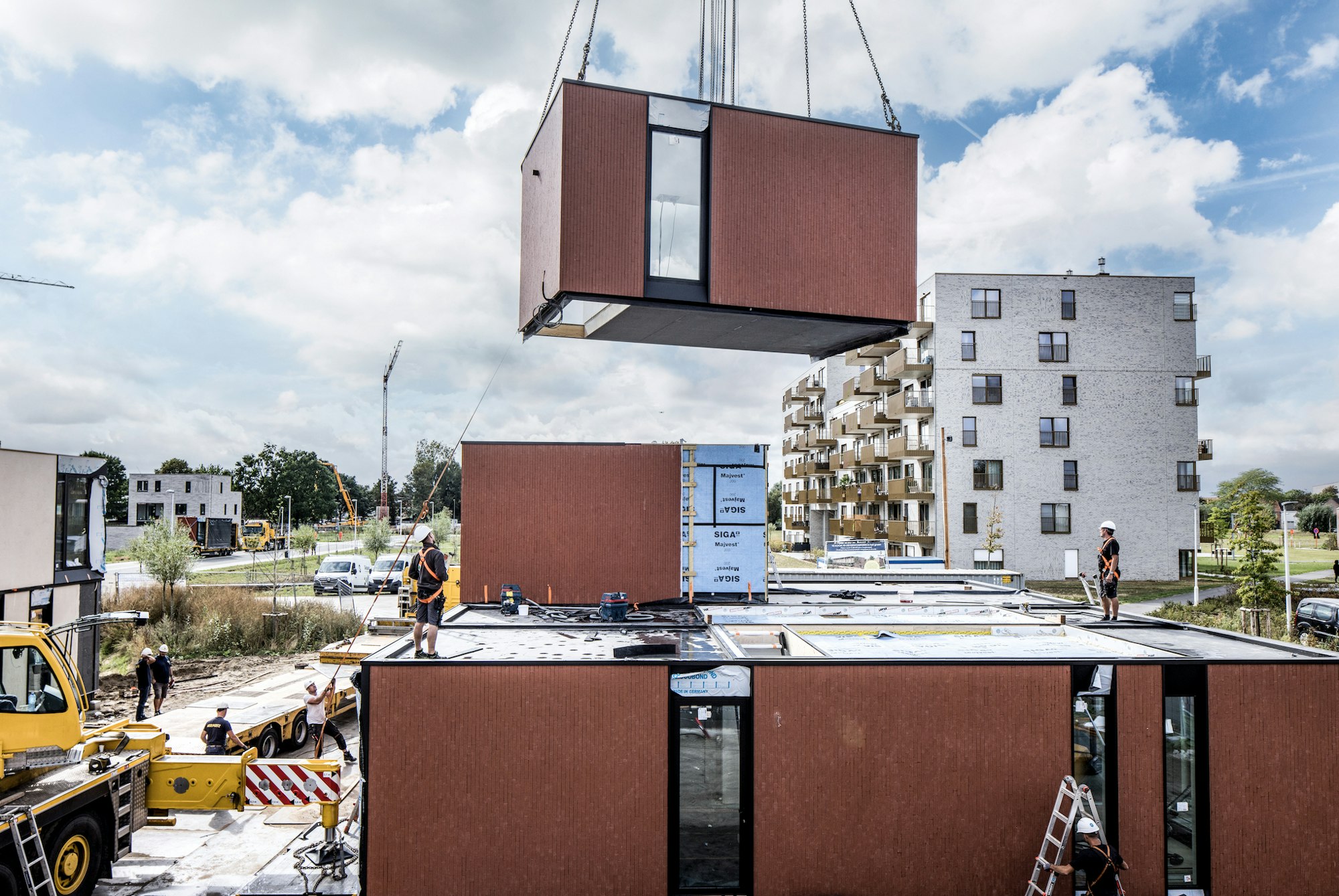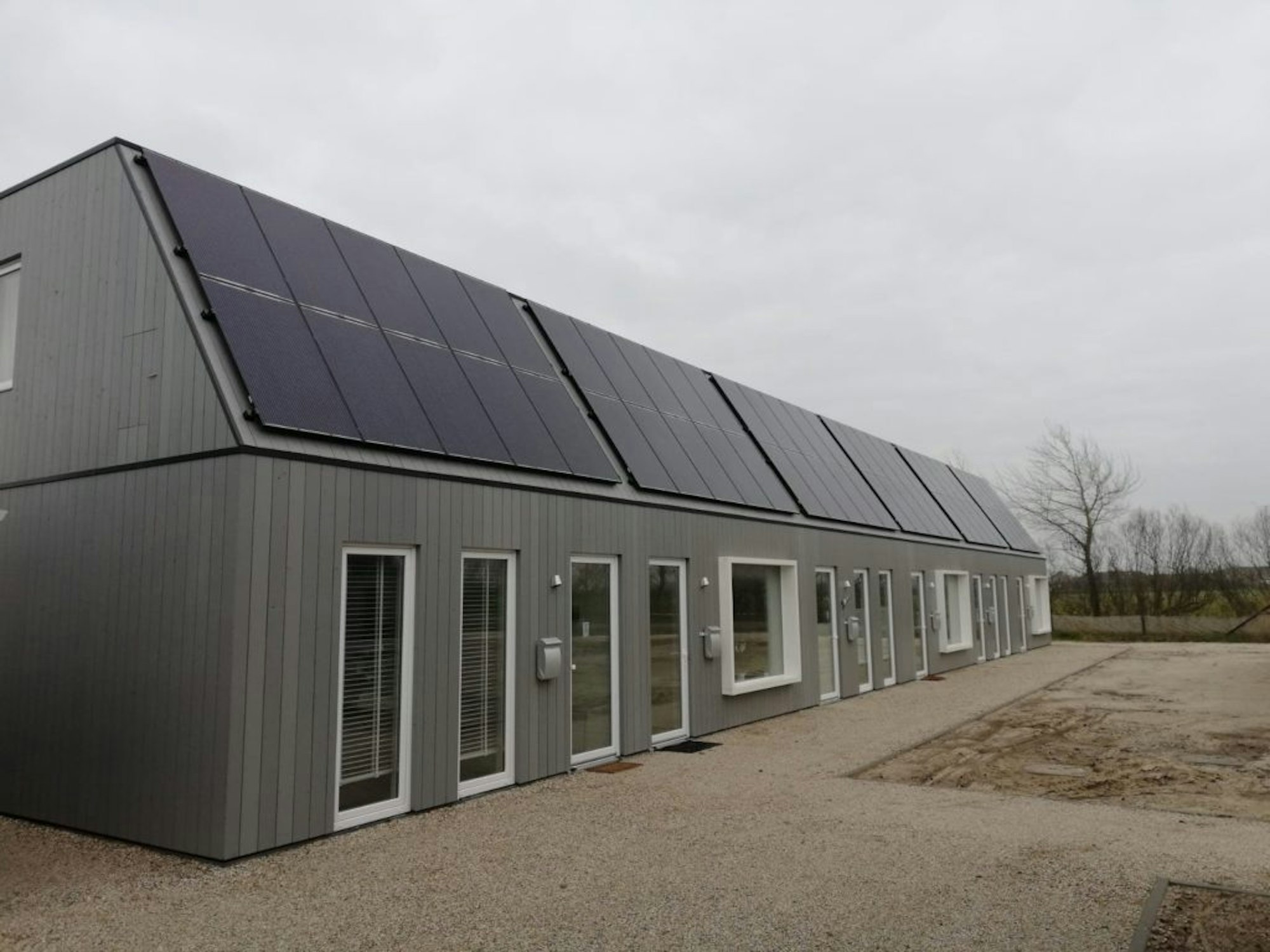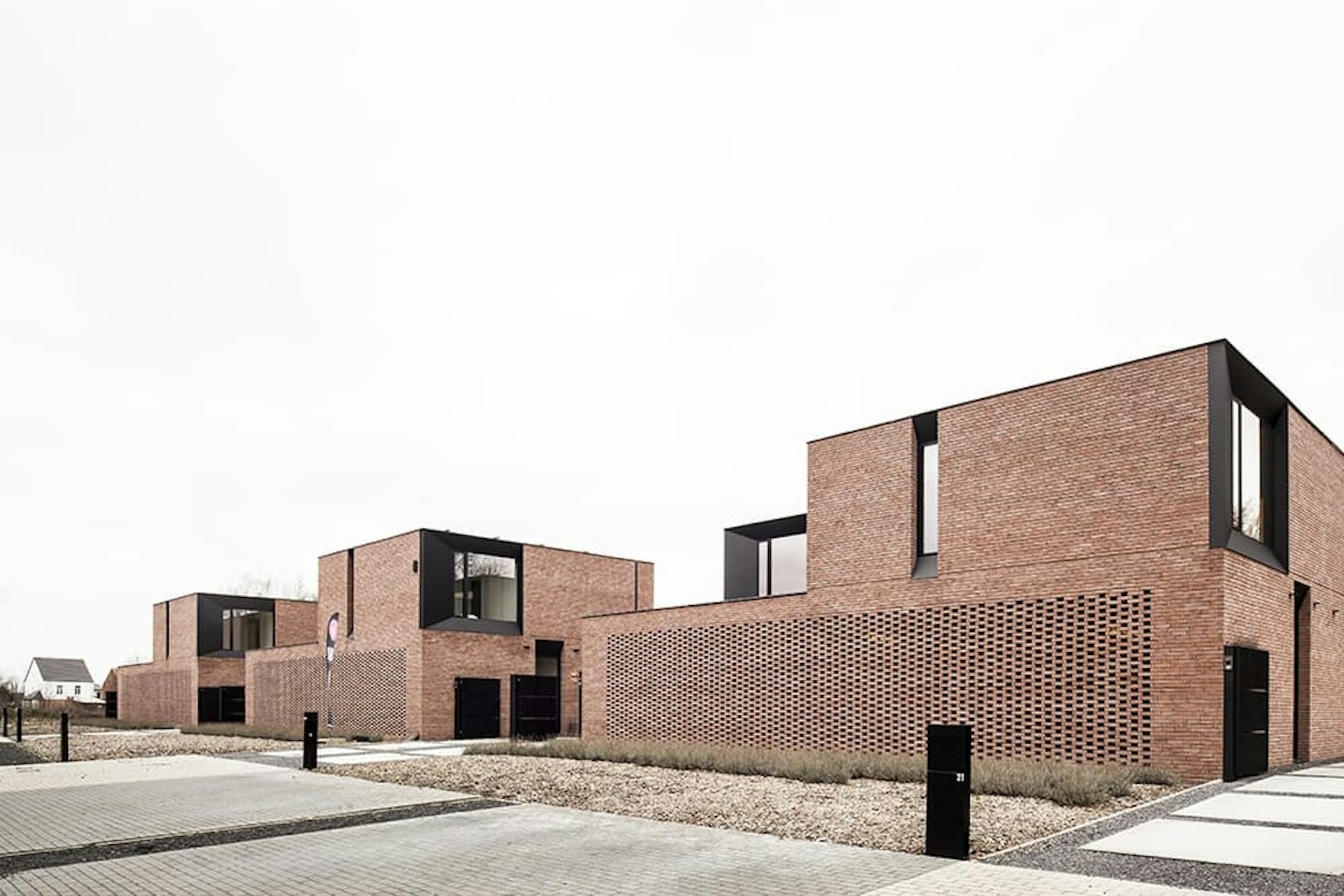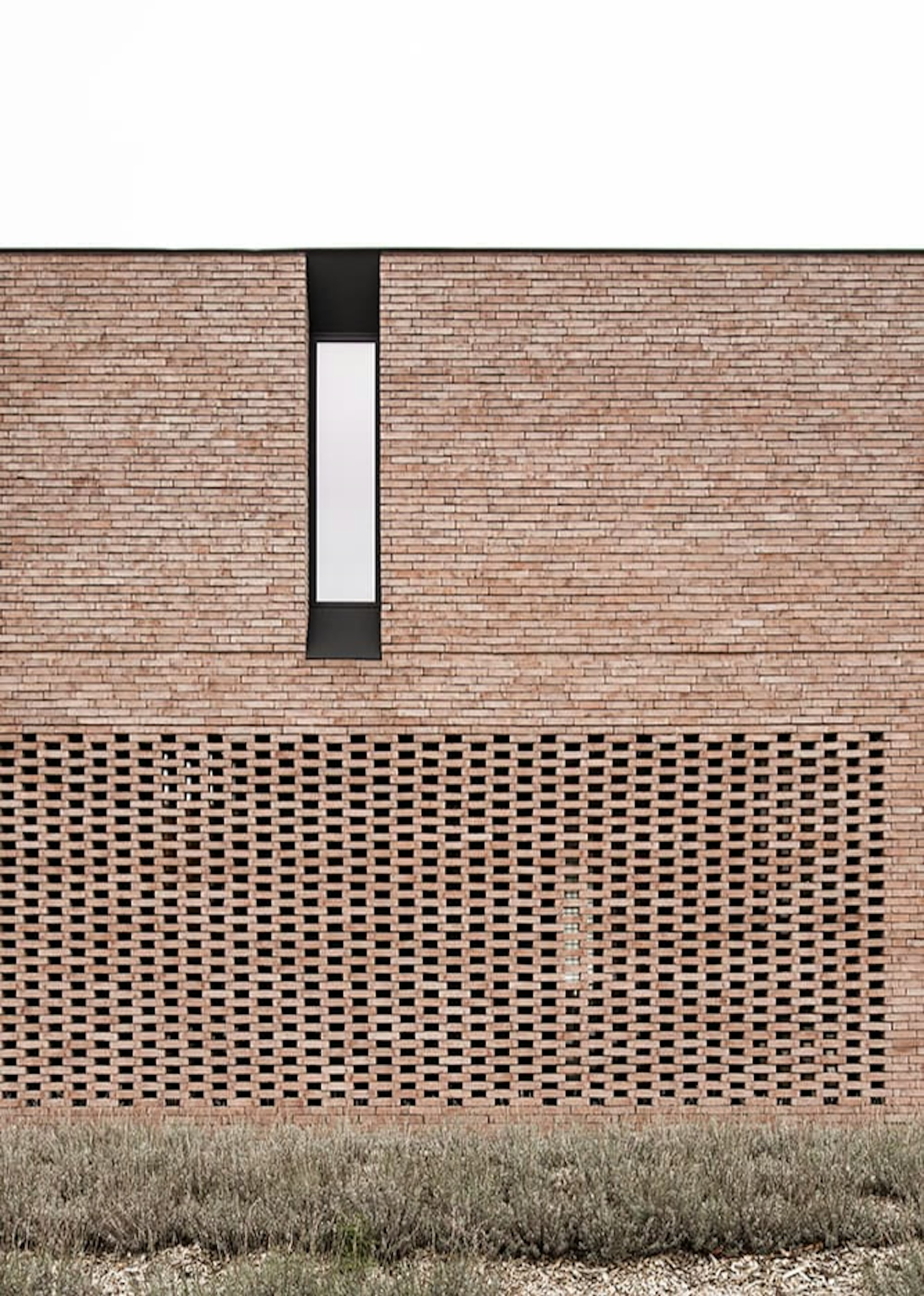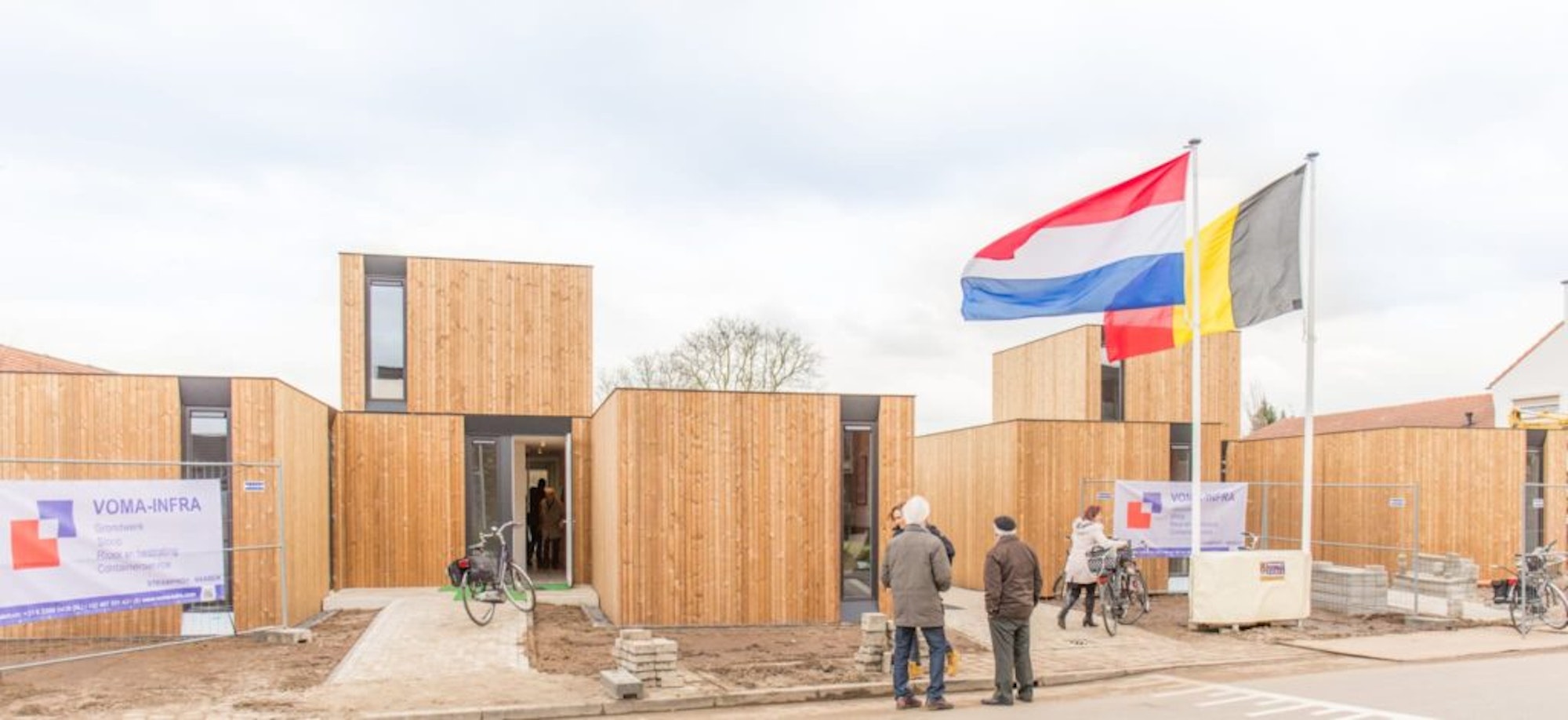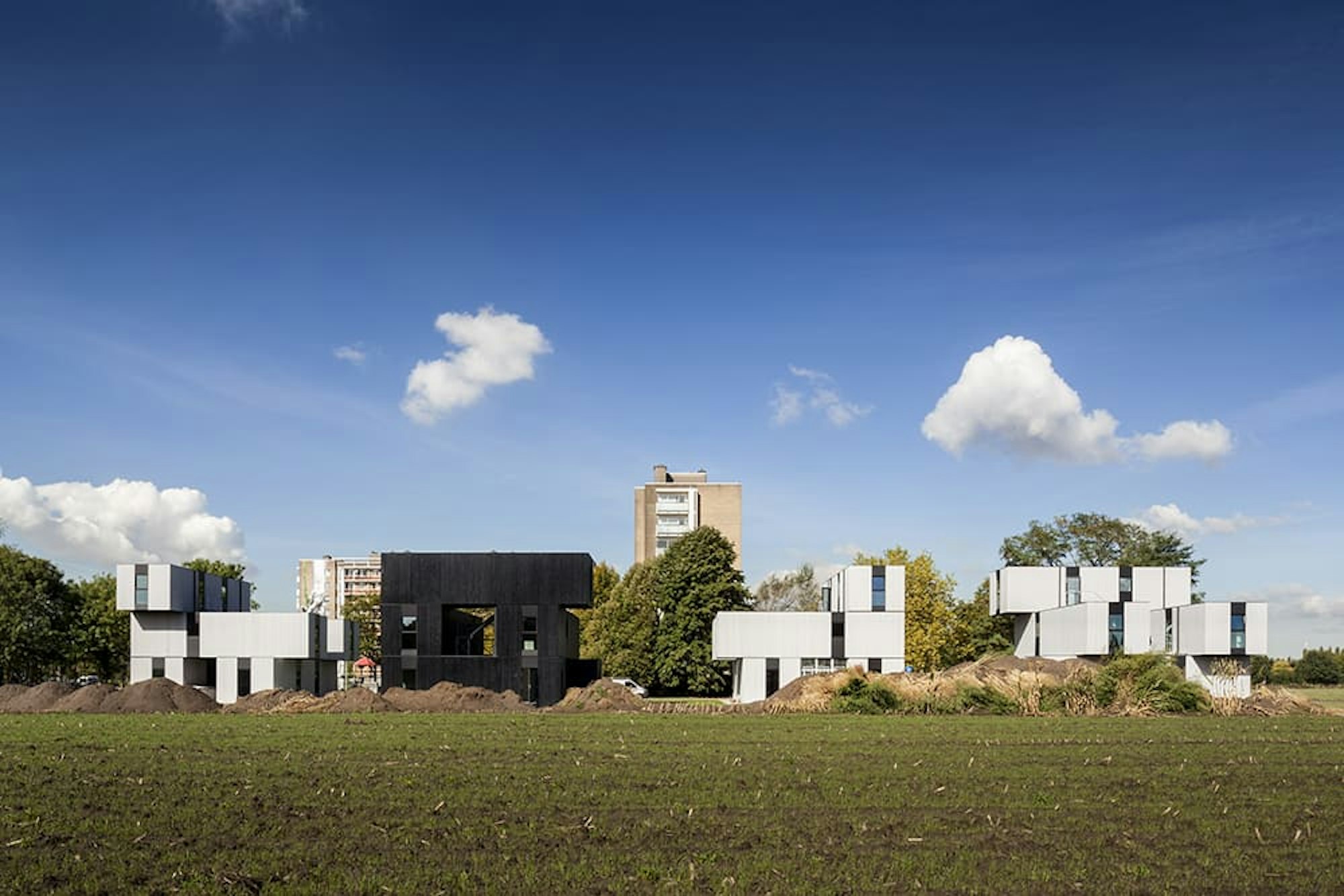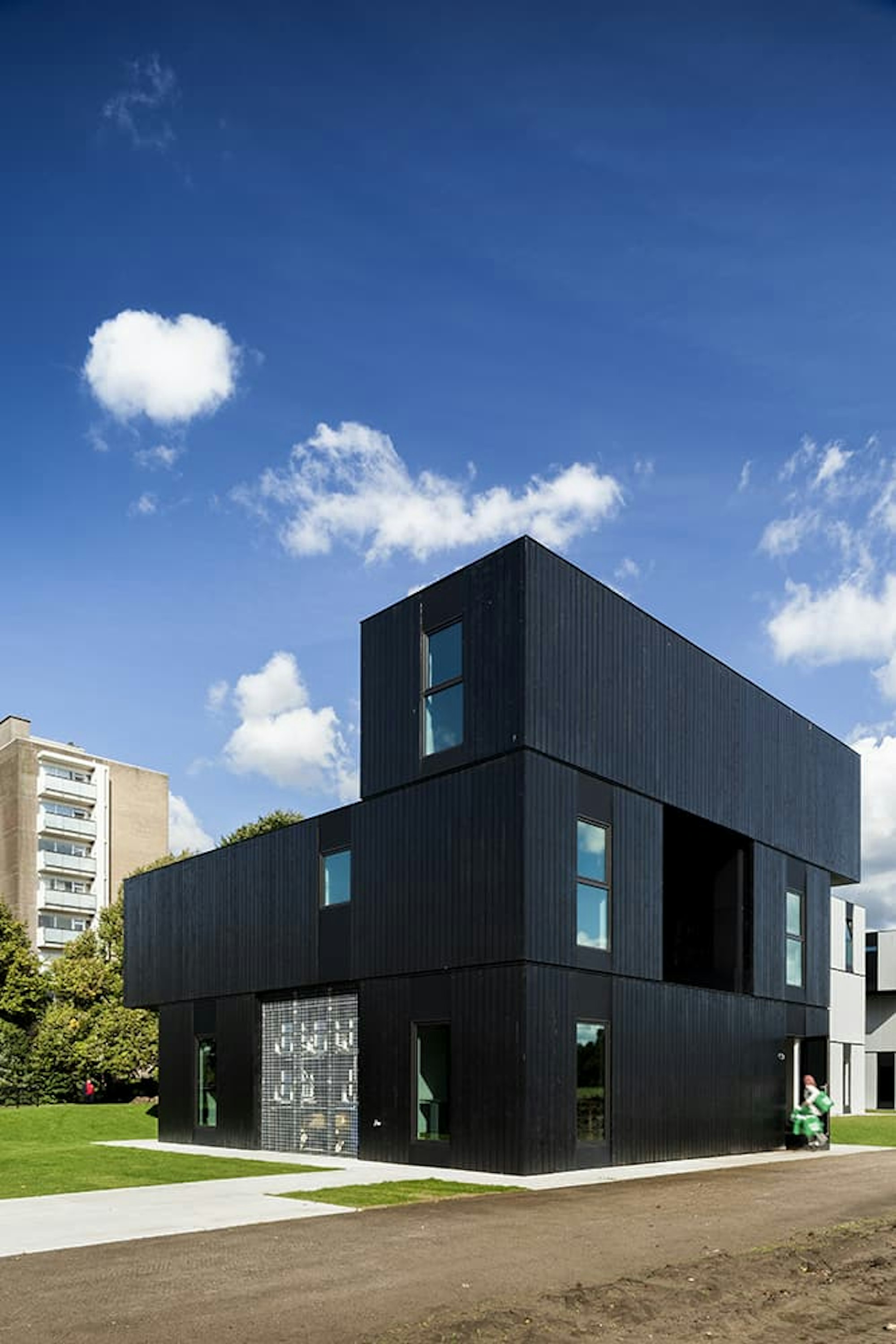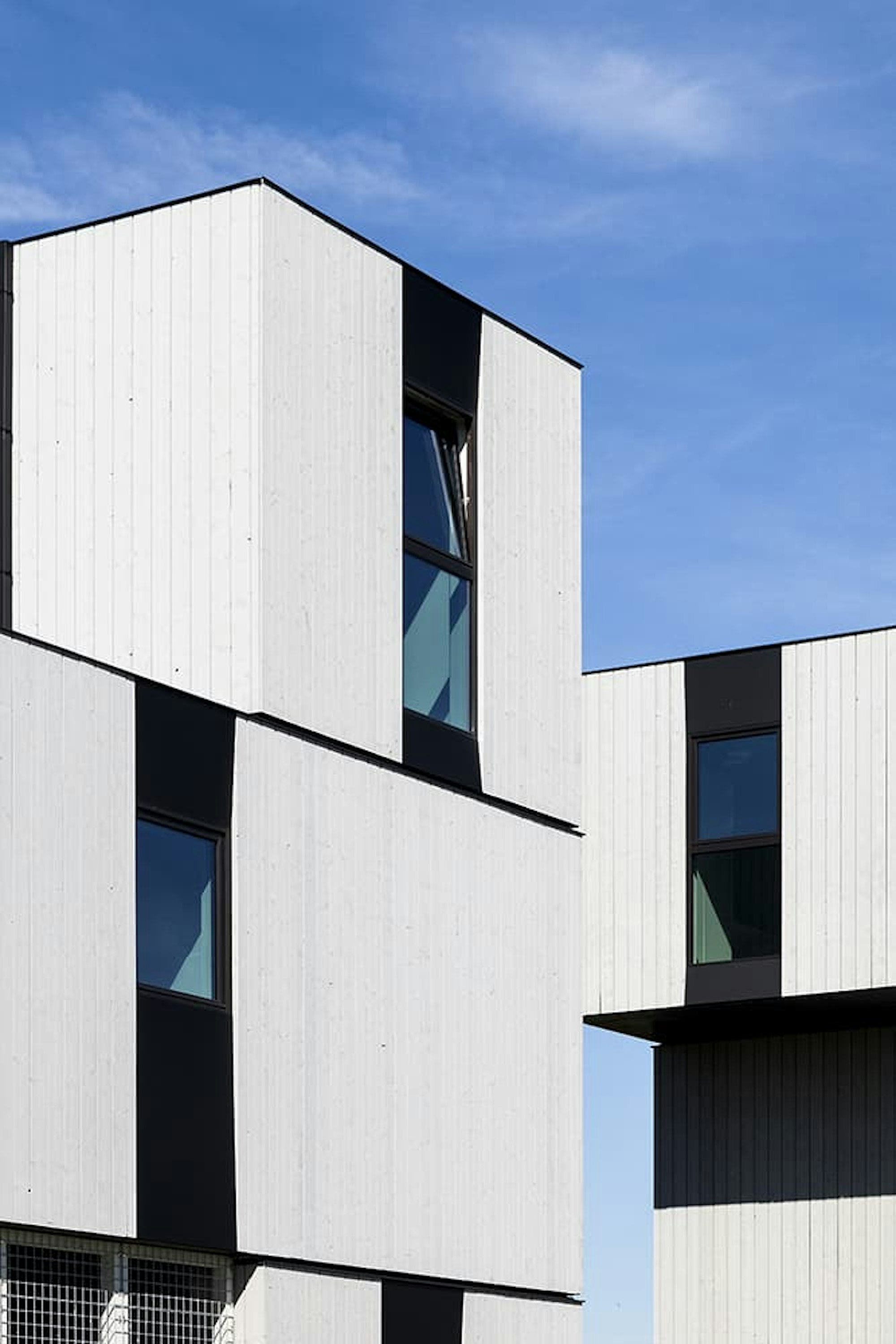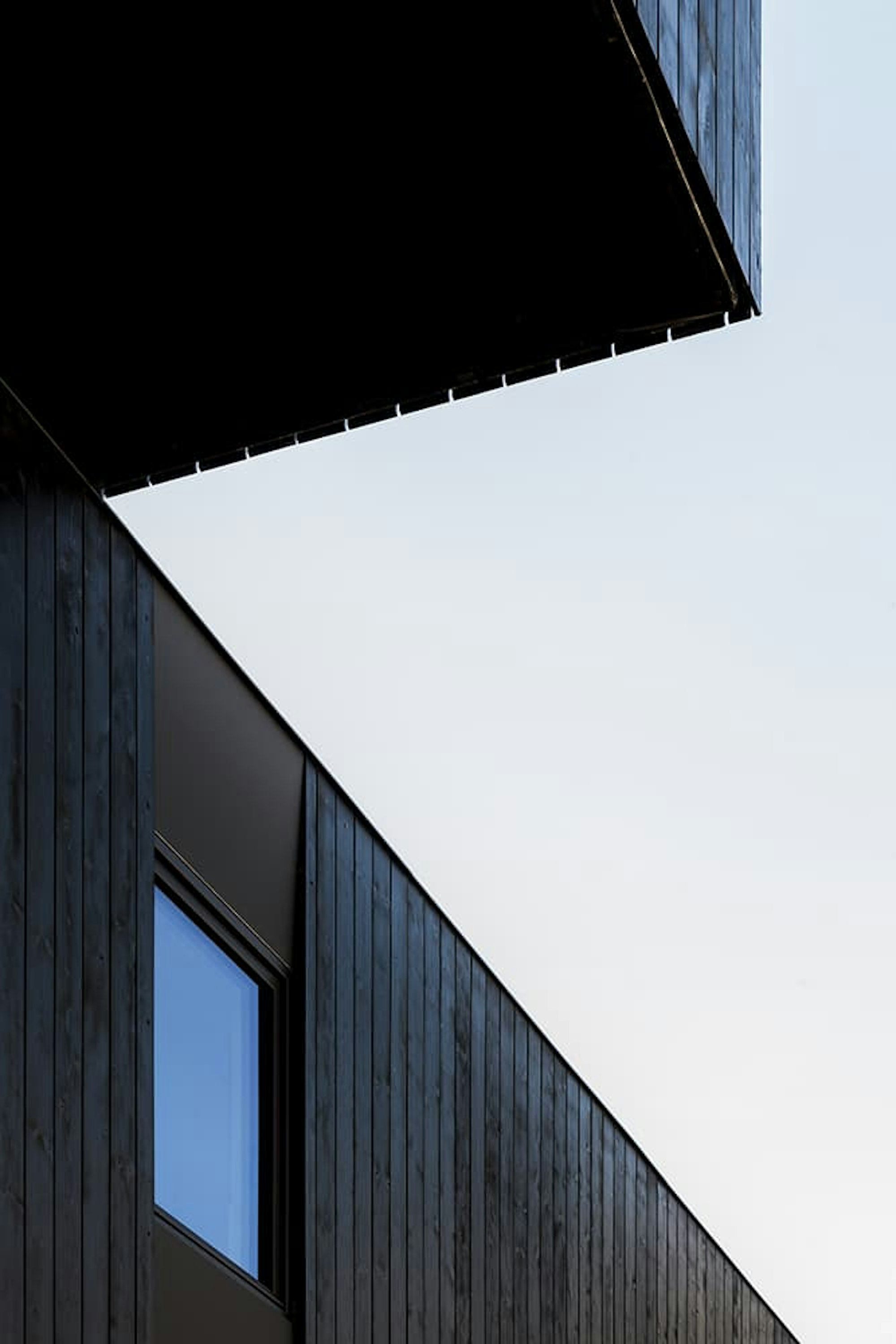 about Skilpod
Skilpod is on a mission to turn the construction world upside down. We don't resign ourselves to how things have always been. We believe that building your own home can be done differently. Without stress and hassle, in a smarter way.
We strive for a world where home ownership is not reserved for the happy few, but where everyone has access to a stylish and decent home. Without compromise on price, quality or sustainability.
Having built a solid foundation in residential construction for individuals, we are now expanding our unique approach to flat construction. A crucial step to make that quality and solidity for which the Skilpod brand is known accessible to even more people.
We are doing this with the support of our investors:
Groep Van Roey: one of the largest construction companies in Belgium with more than 275 years of experience (turnover: 480 mio - 1,000 employees)
U2P Group: with core companies Futech (solar panels) and Ilumen (engineering solutions smart energy consumption) leading in Belgium in the field of generation and optimized use of solar energy
We have already won several awards for our revolutionary work in private construction: the JCI Limburg Young Entrepreneur of the Year in 2019 for Filip Timmermans, the Thor Award for Initiator of the Year in 2021 for Skilpod and the Belgian Construction Award for Builder of the Year in 2022 for Jan Vrijs.