smart building — 10 homes in 5 days thanks to modular construction
No doubt we will have surprised some locals. On Monday you could only see the foundations, on Friday there was an entire neighborhood. A spectacular building stunt, which was only possible thanks to our smart construction method.
We built two #130 homes and eight #110 homes. The #110 is designed as a row house and thus only available in larger projects like this one.
how do you build a neighborhood in a week?
Obviously a lot of preparation work preceded this week. Observant readers will have deduced that not all the construction work was done in those 5 days. This is how we proceeded:
In the months of July and August we built a total of 28 modules in our workshop in Geel.
About two weeks before the installation, the groundwork started on the site in Lokeren
At the beginning of September, we brought the houses to the site in Lokeren 4 nights in a row. We were assisted by an exceptional transport team, as the modules of the #110 are two highway lanes wide.
The modules delivered overnight were installed, anchored together and waterproofed the very next day.
Once the house was in place, the onsite team could begin the final finishing touches: installing the heat pumps, finishing floors and walls, etc.
The houses were not yet ready to move in immediately. We are unfortunately still dependent on utility companies for water, electricity and internet connections. At the moment, it's not possible to include that step in our very tight logistical plan.
modular building, but even better
We've talked about the advantages of modular construction before. With a project like this, we naturally benefit from additional economies of scale precisely because we are doing everything in one place.
The onsite team only had to drive to Lokeren once and could stay on site all week, saving on emissions from transportation and ensuring that the team could start the day well rested.
The partners who arranged the exceptional transportation were able to make multiple trips each night, transporting up to three houses per night. This again saves on emissions and creates less disruption on the road than if we transported them all separately.
We only had to hire one crane, which only had to be erected once and could stay in place for the rest of the week.
The inconvenience to the neighbors was limited to the short period when we were working onsite. A lot less than the months of misery of a classic construction site.
In our opinion, a very successful project of which many more may follow. And once we also start building our apartments, the economies of scale will only increase. A win-win for all parties involved.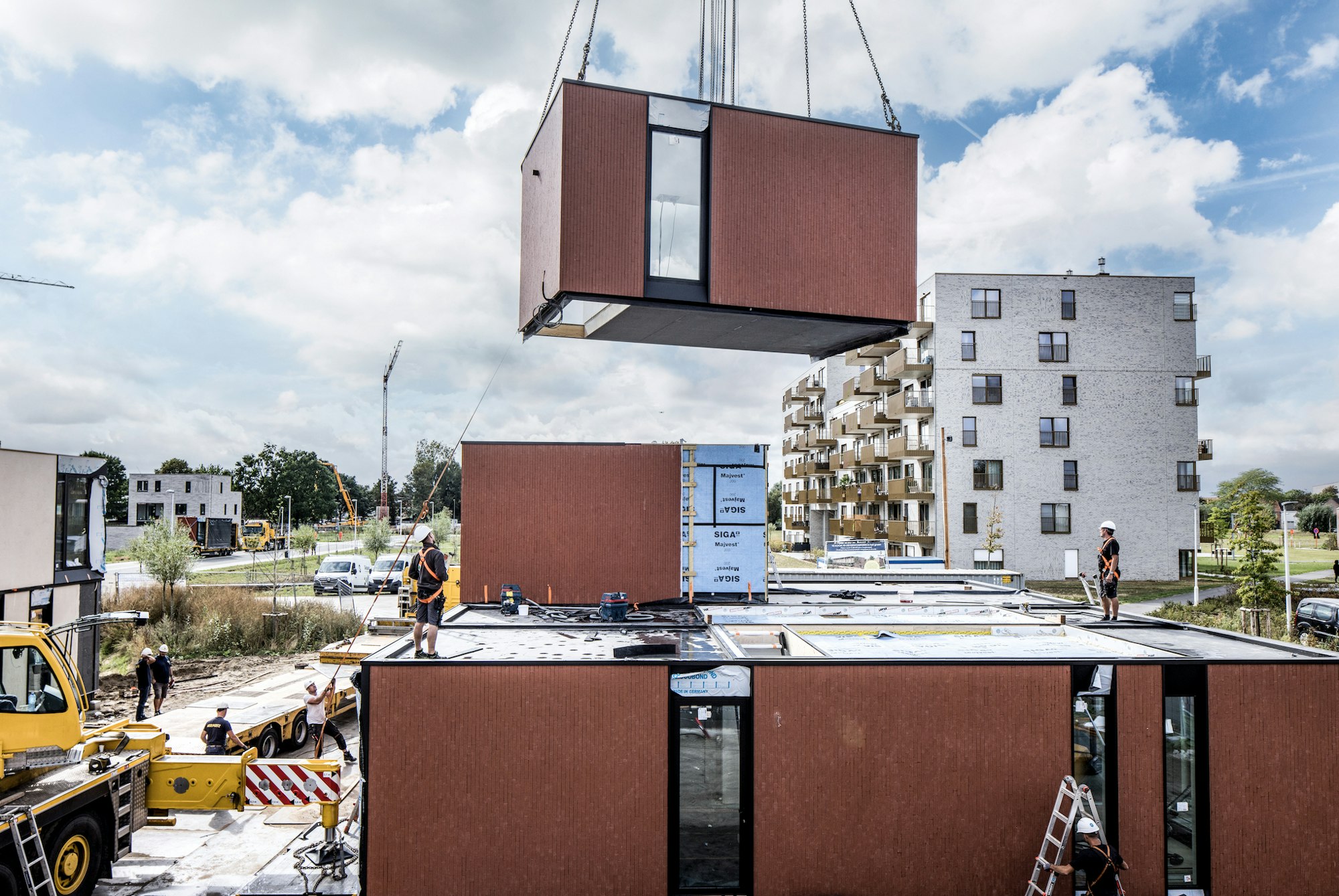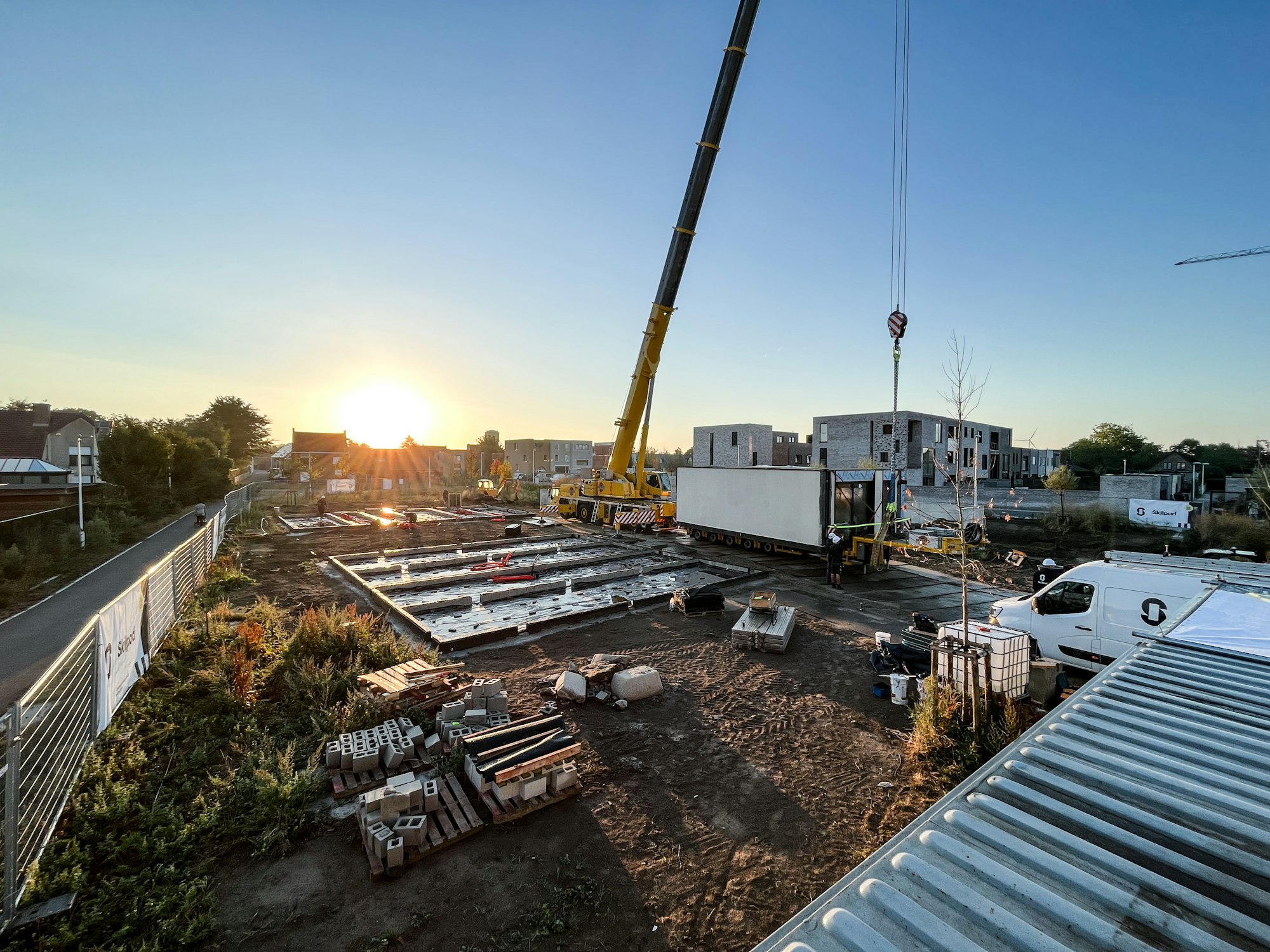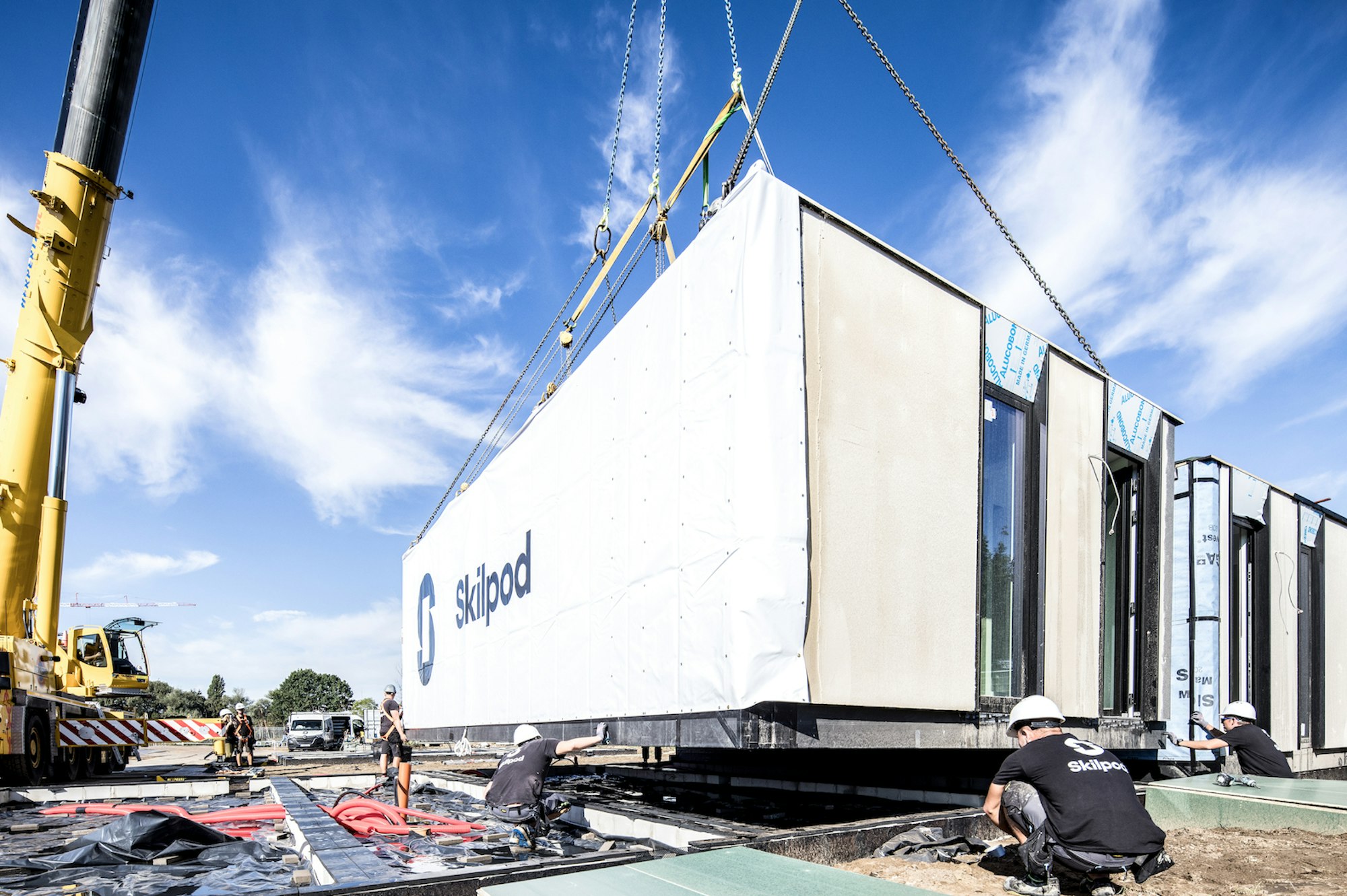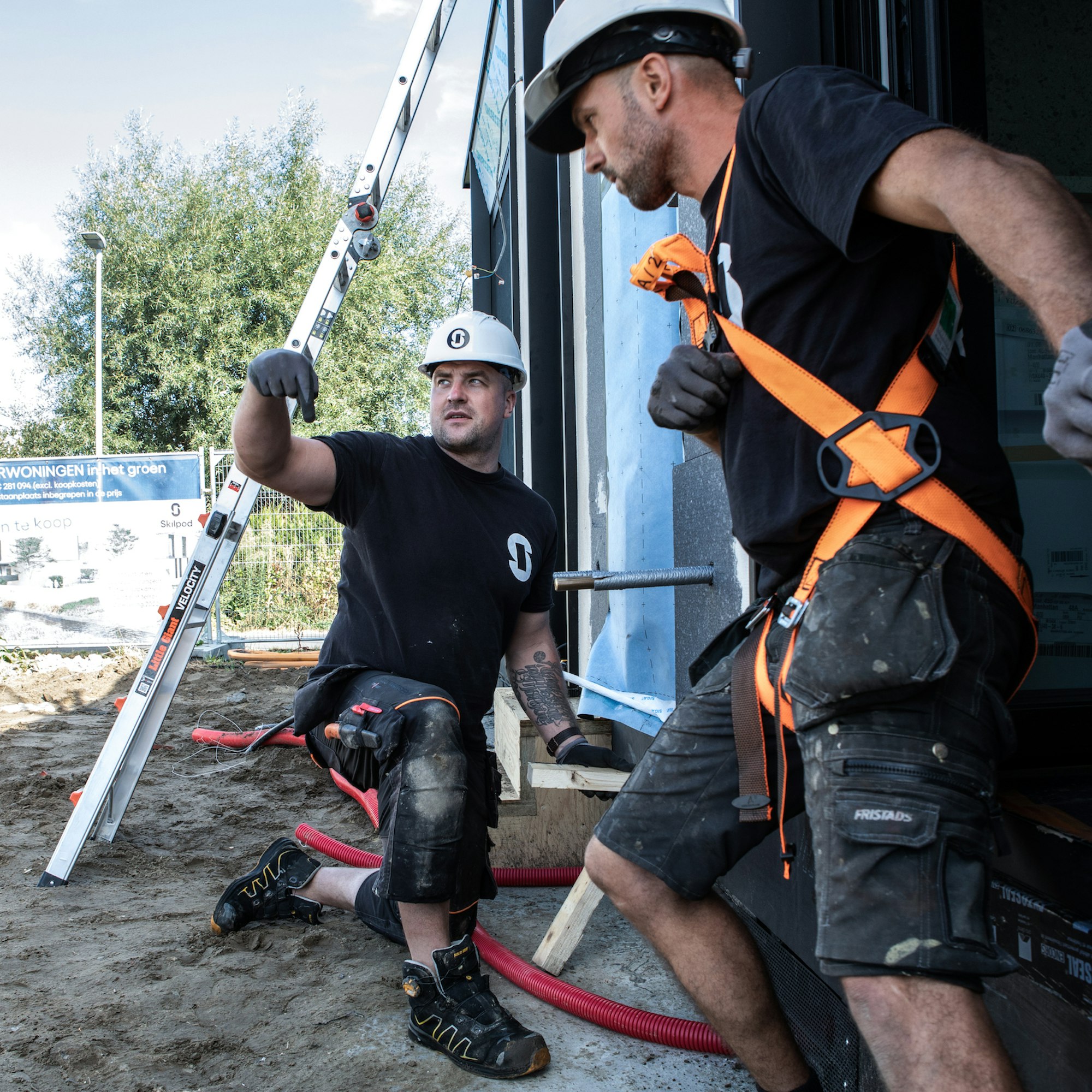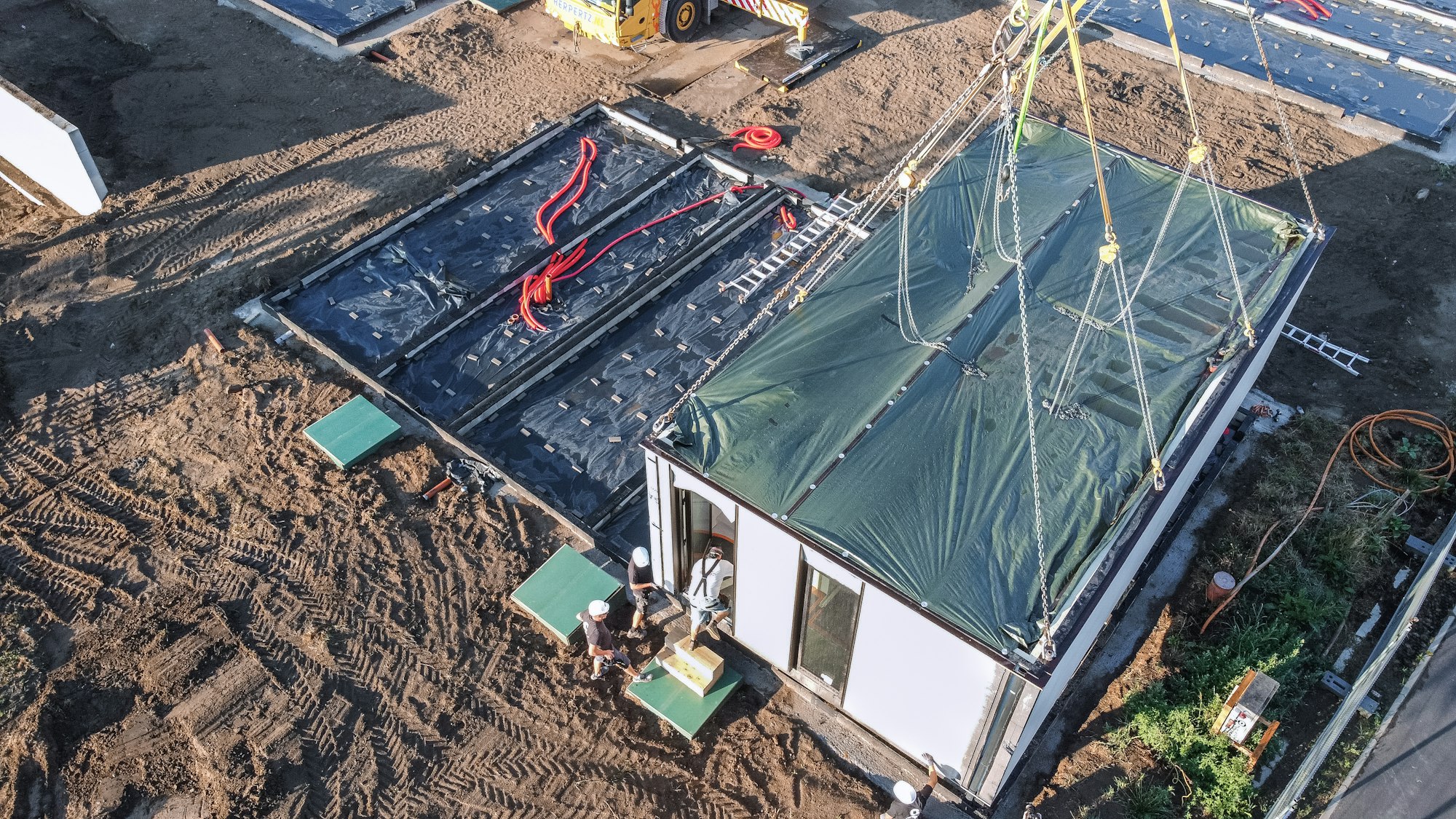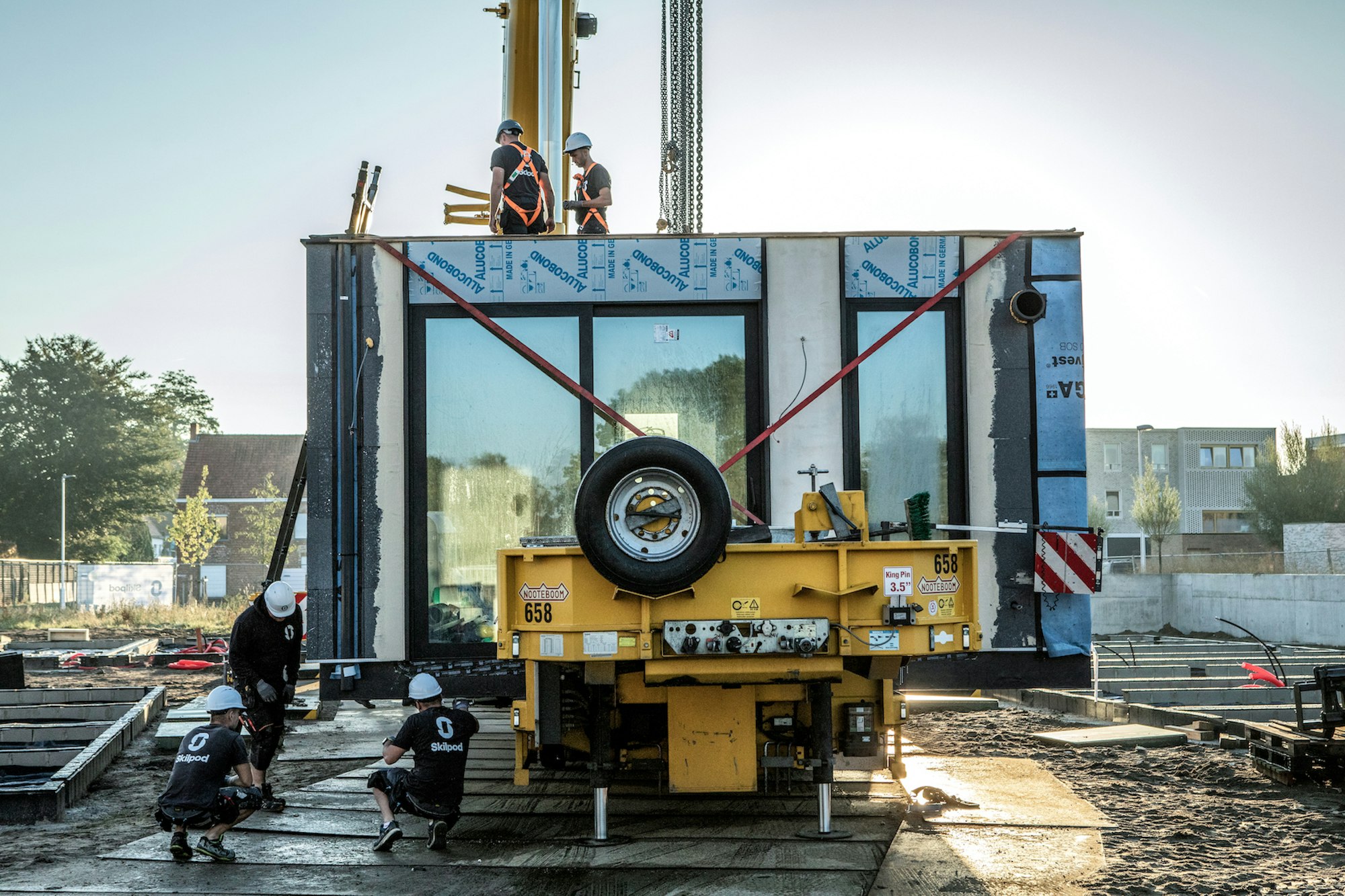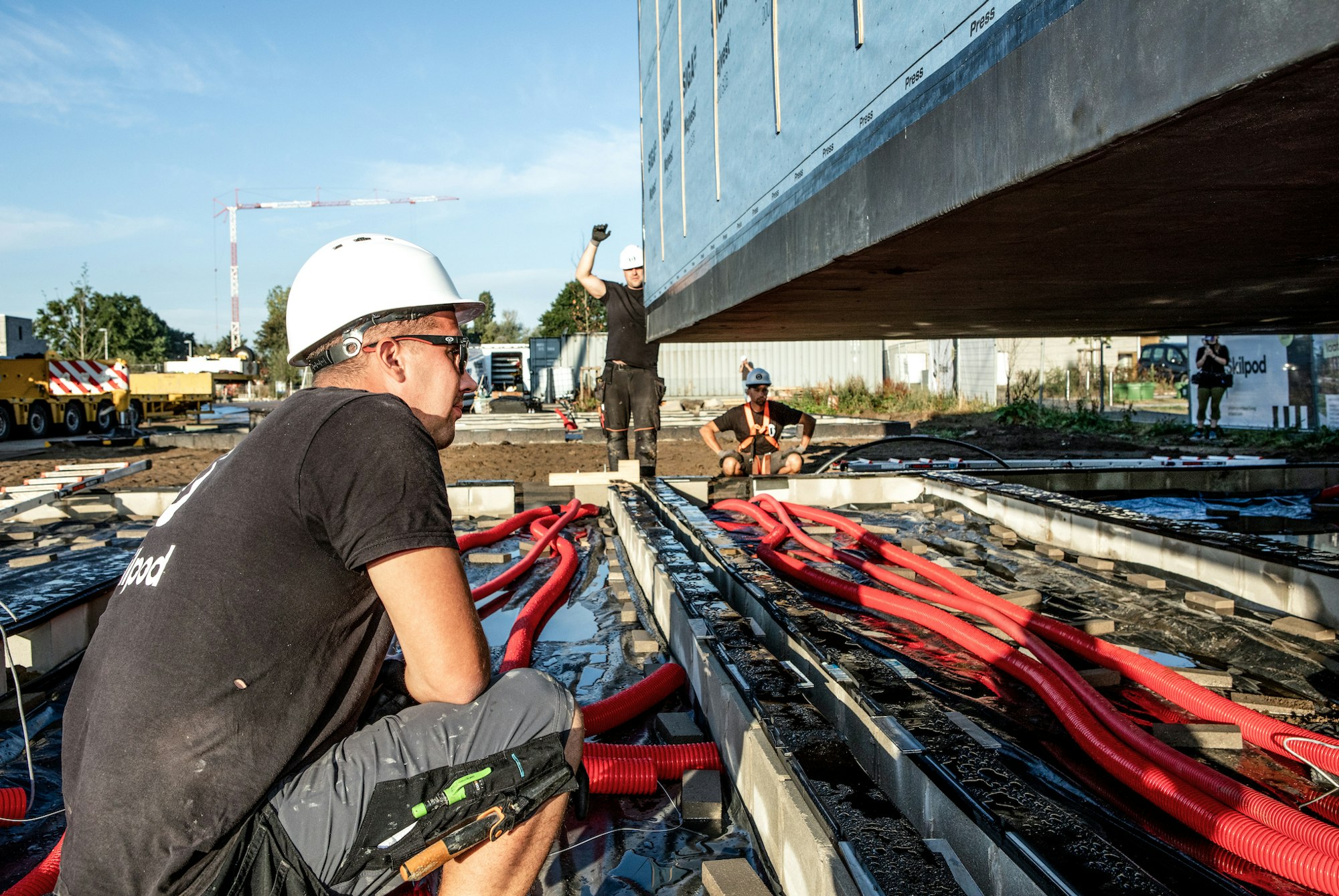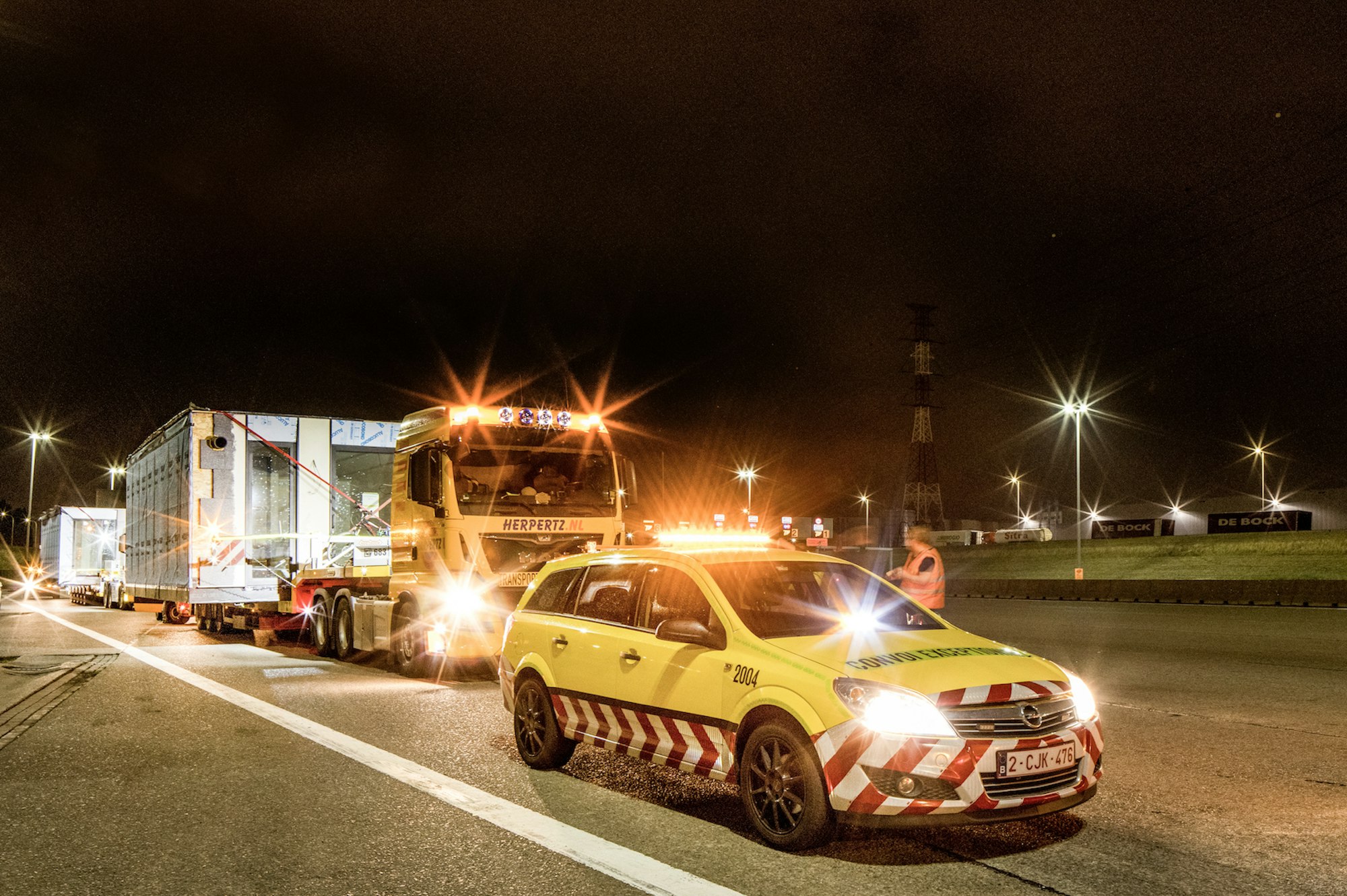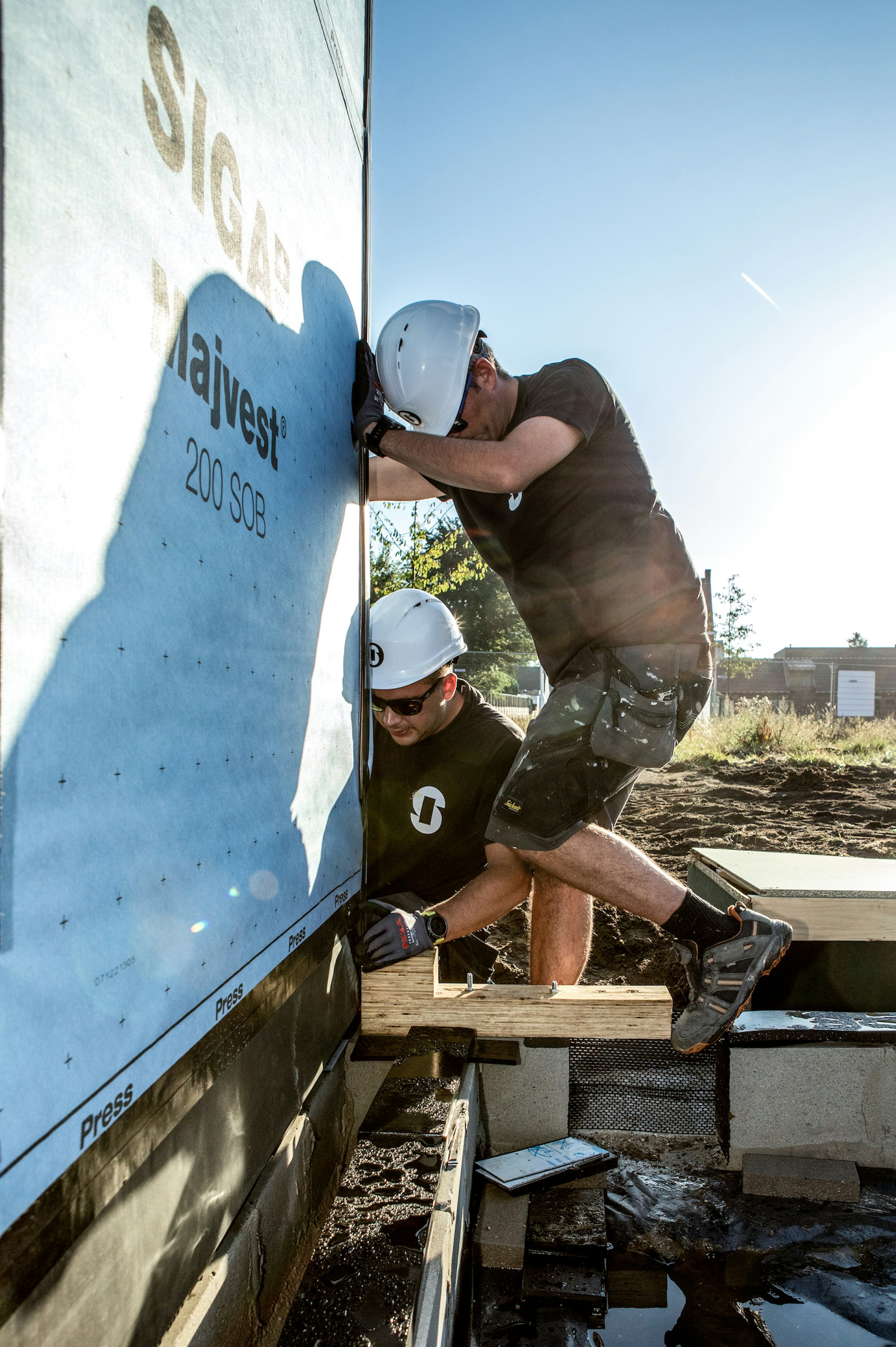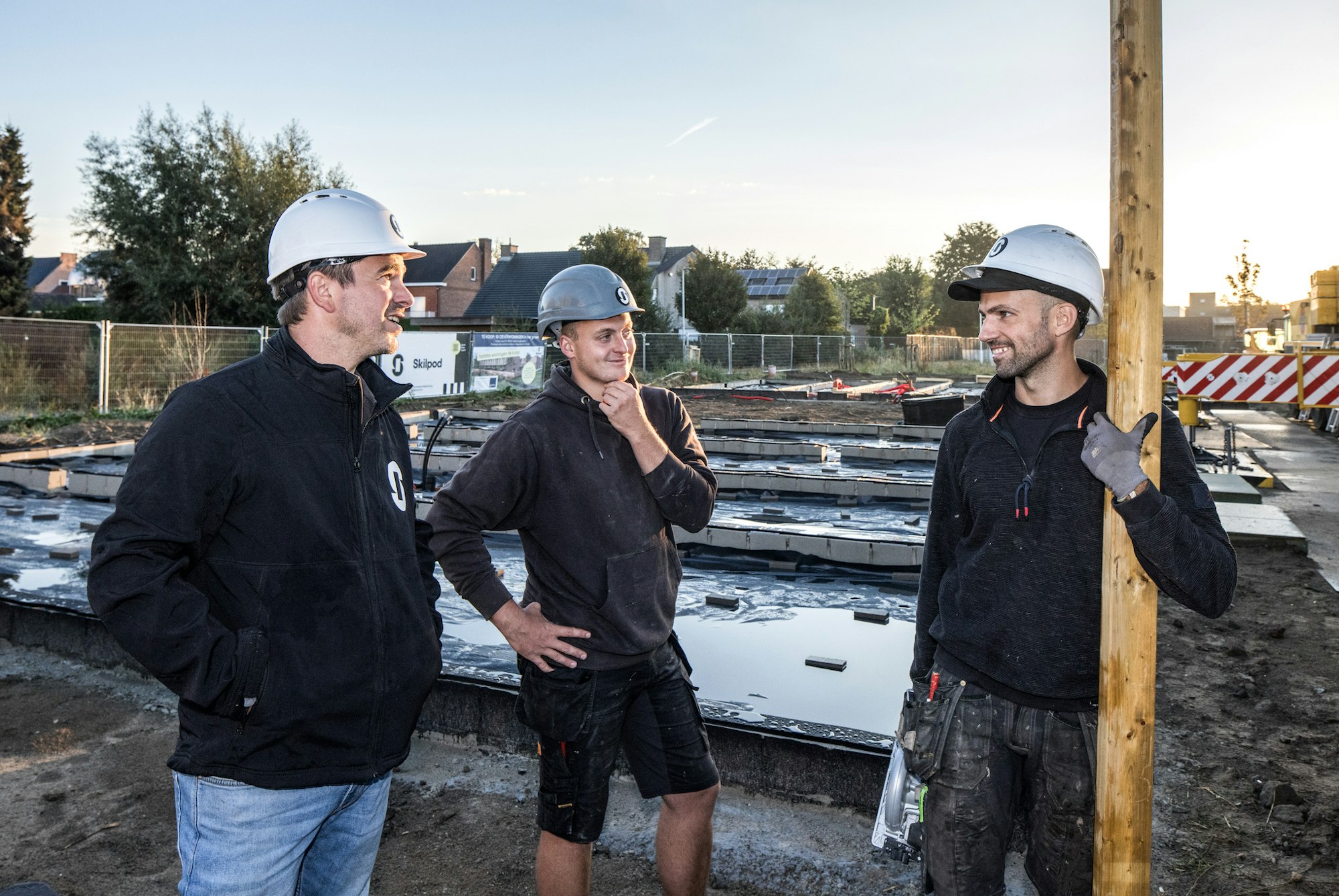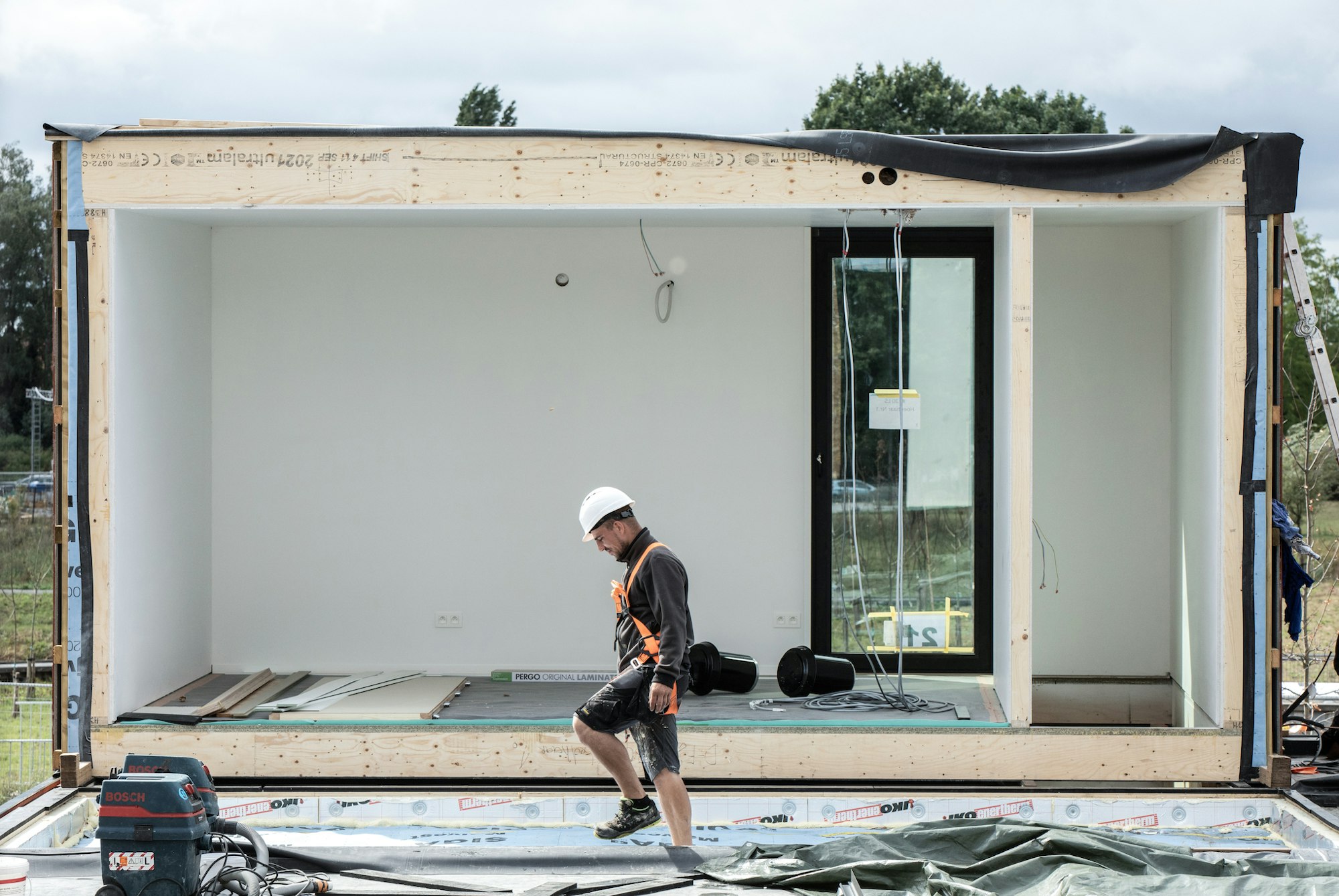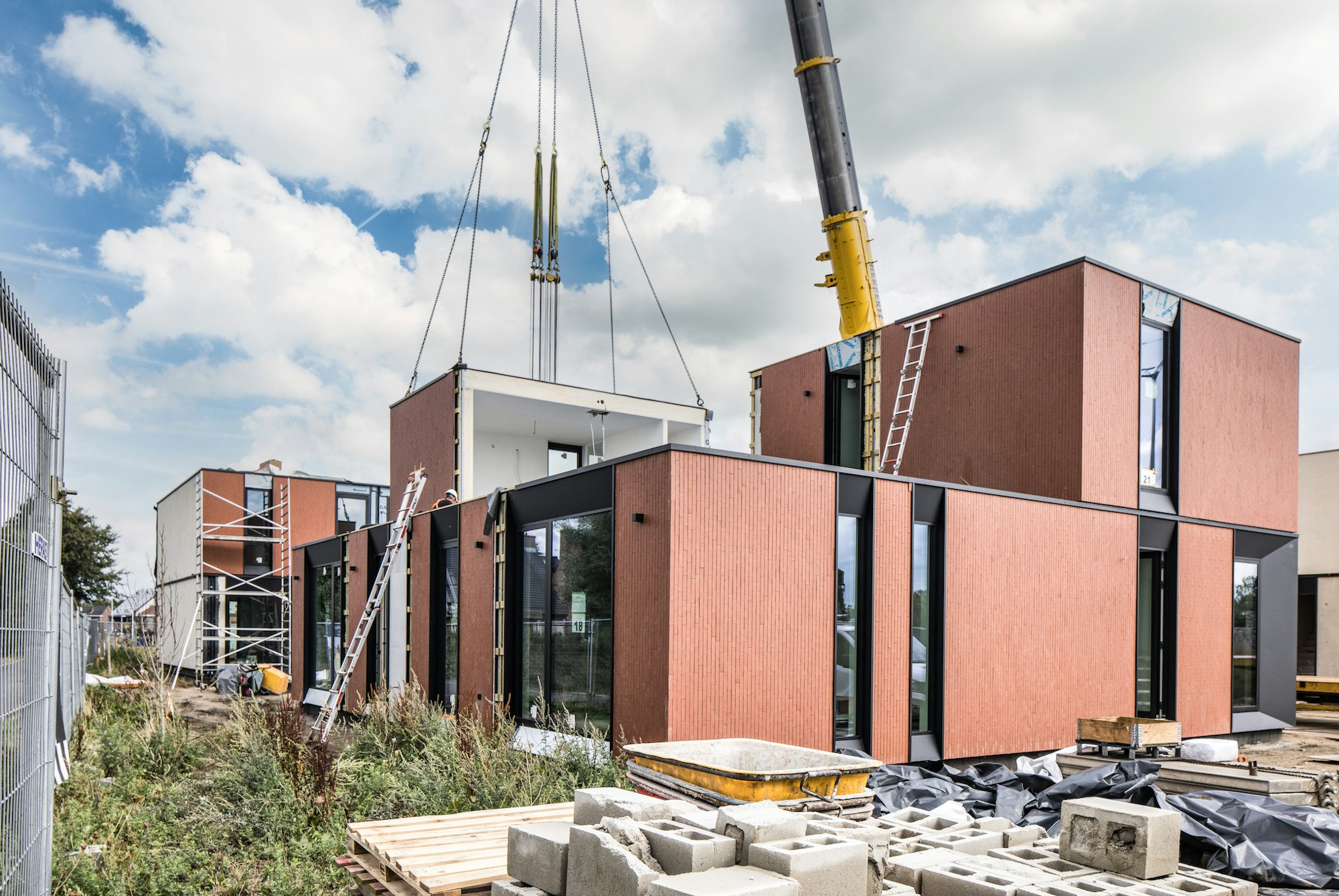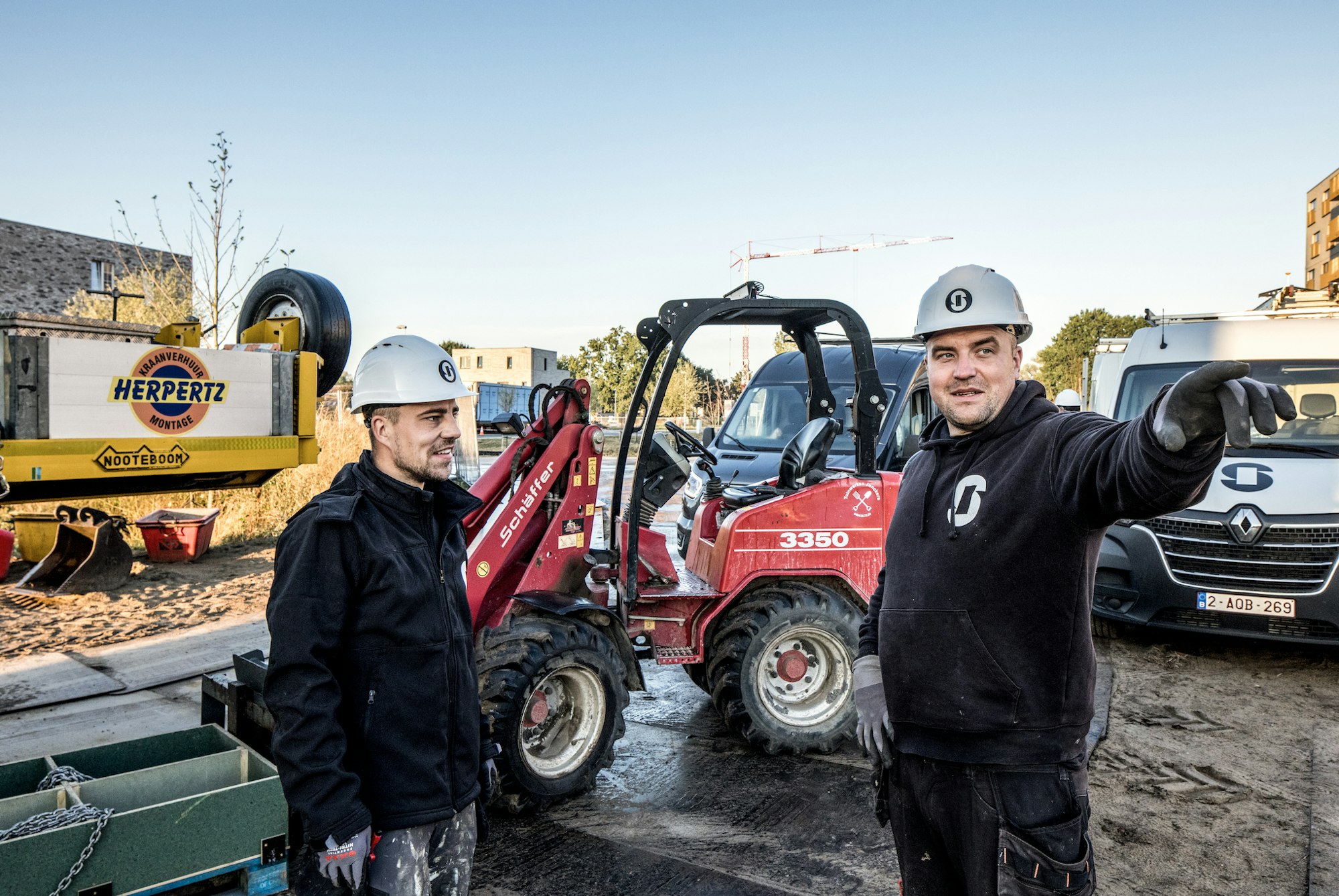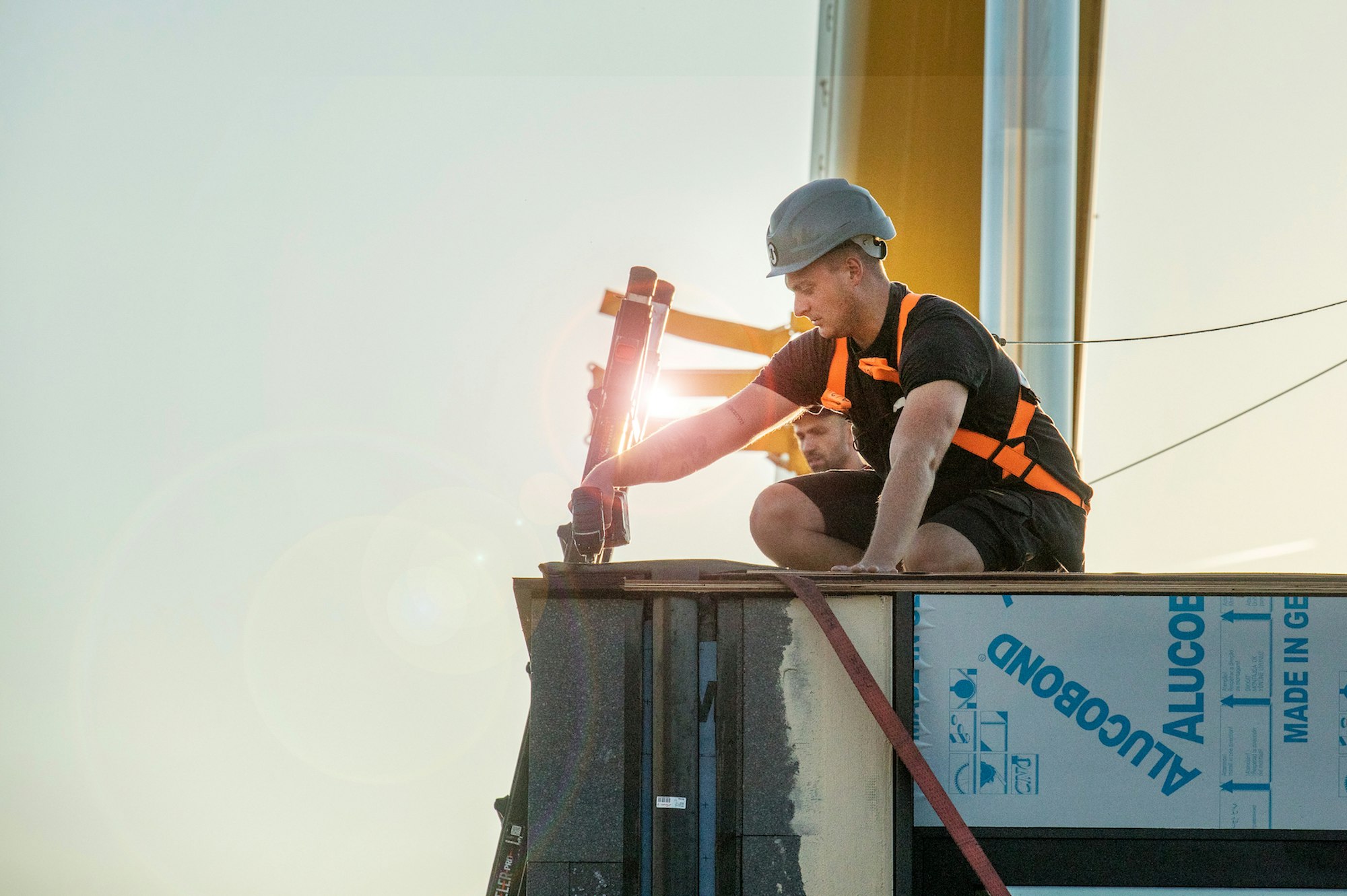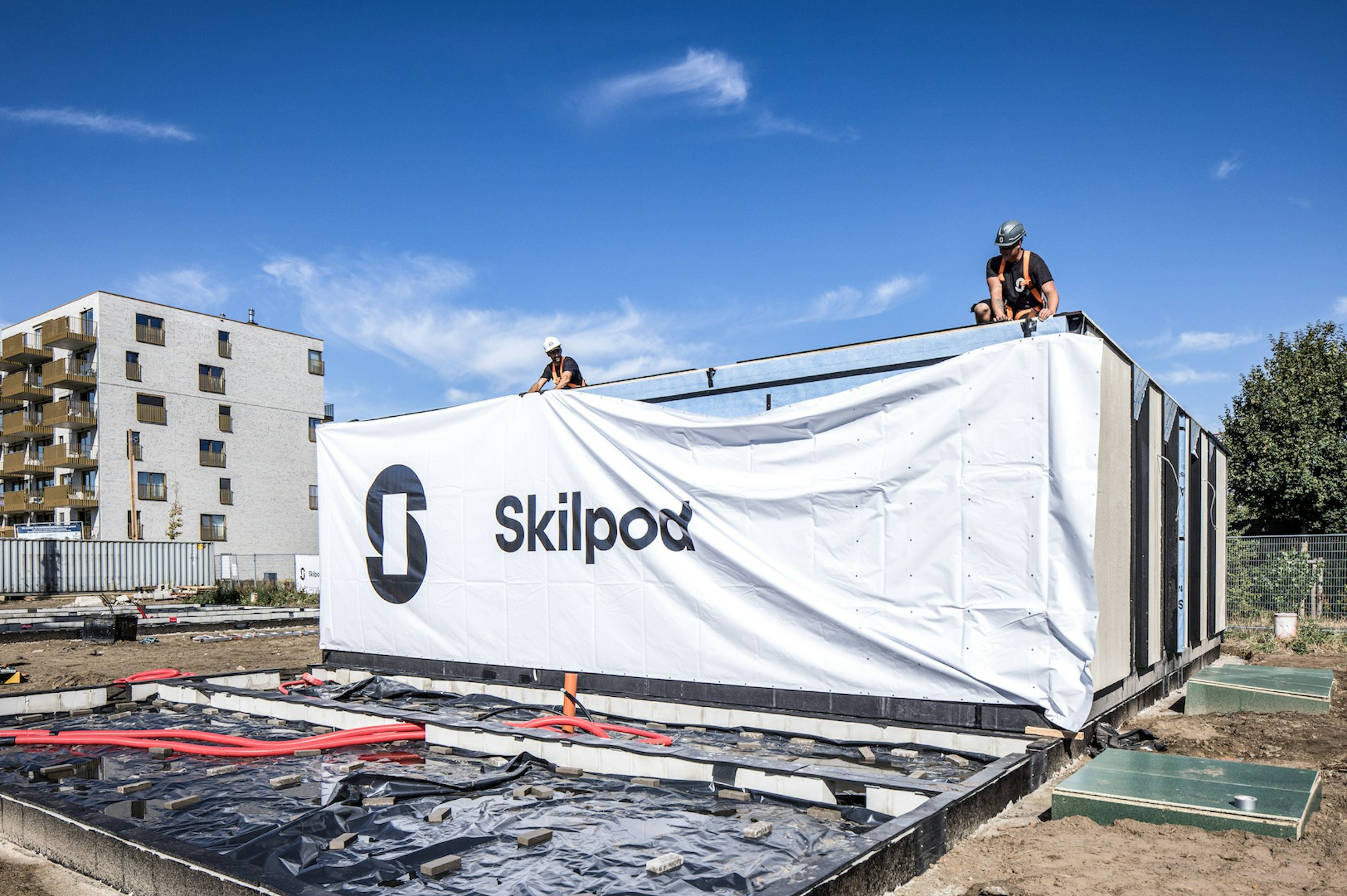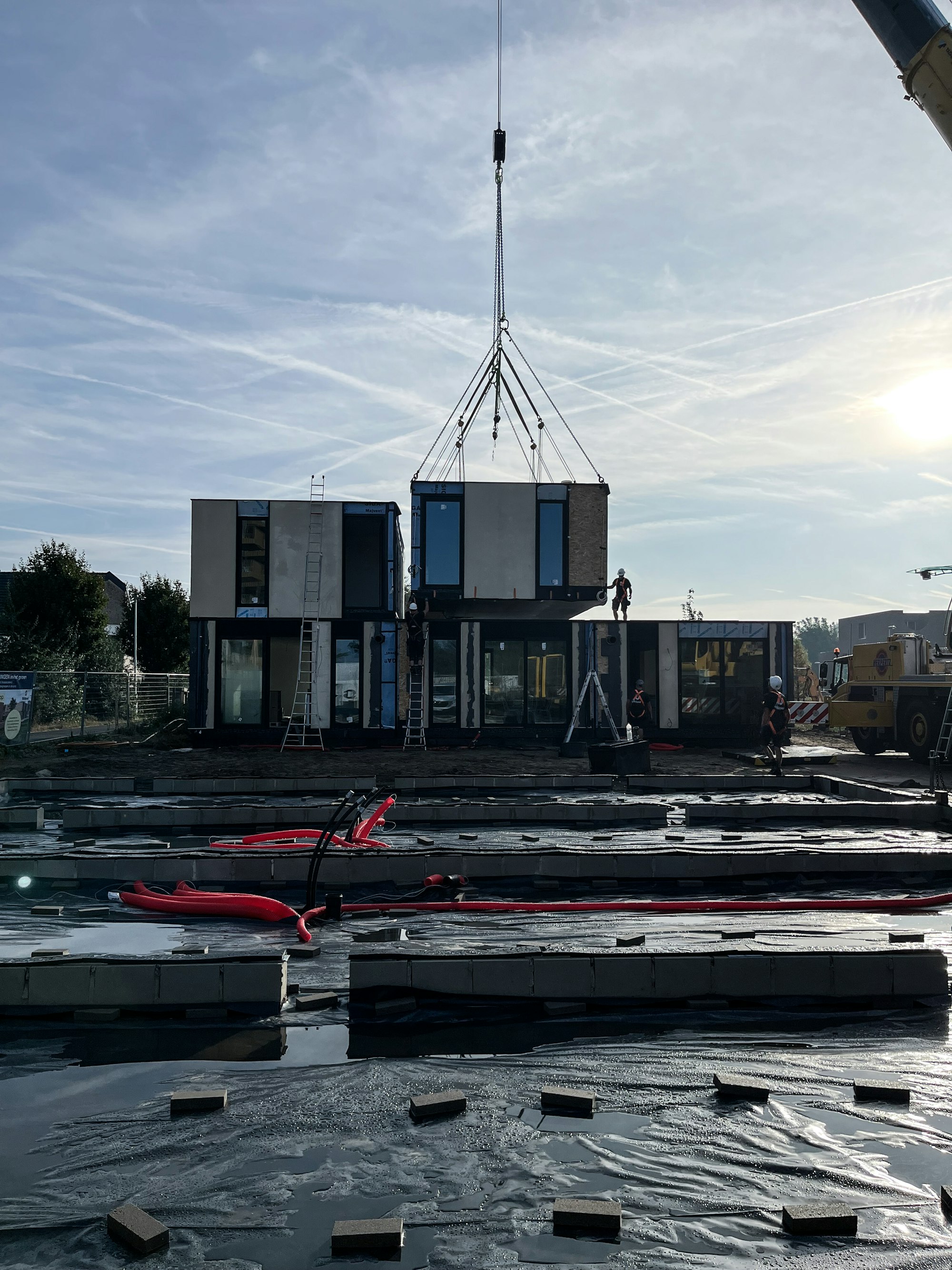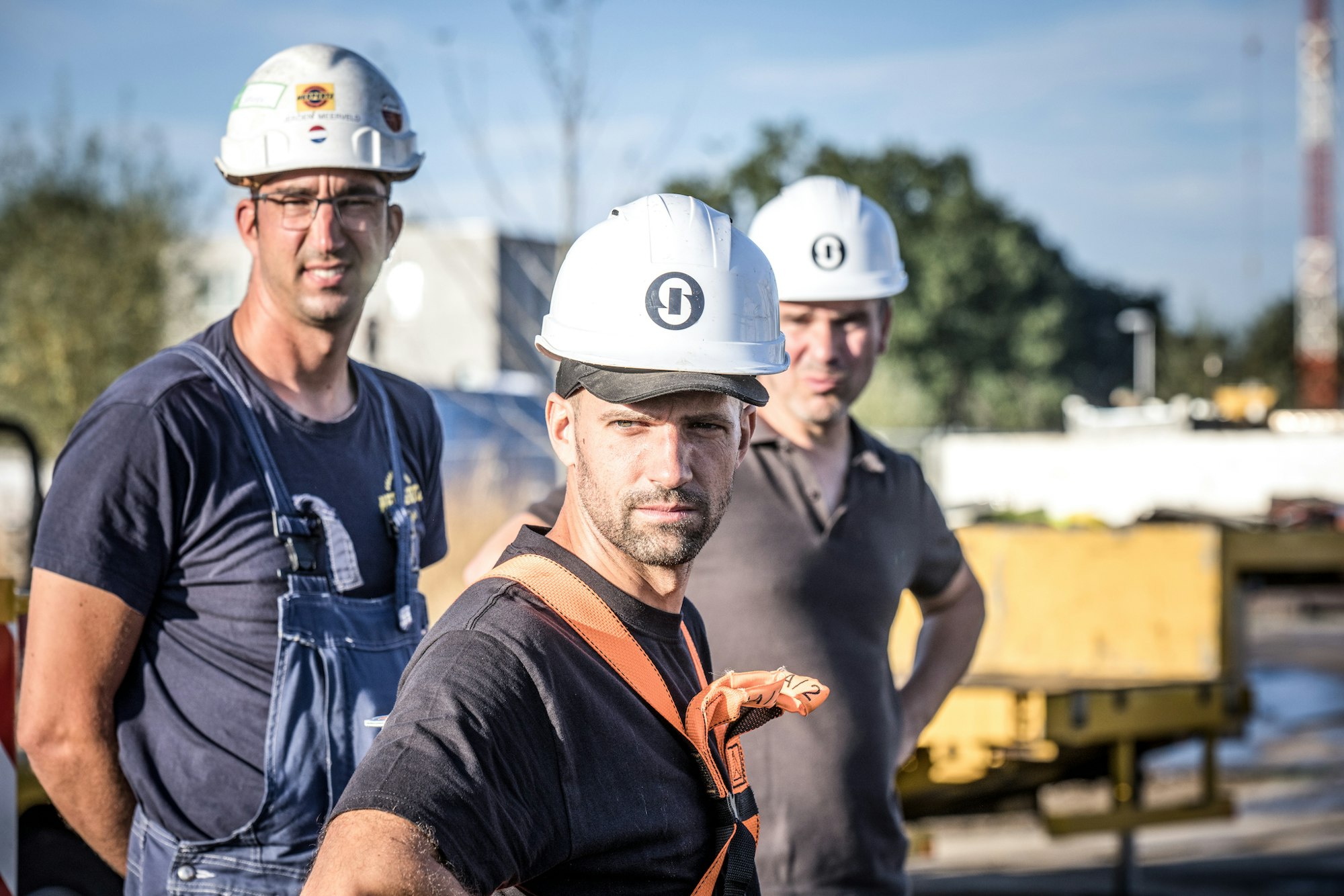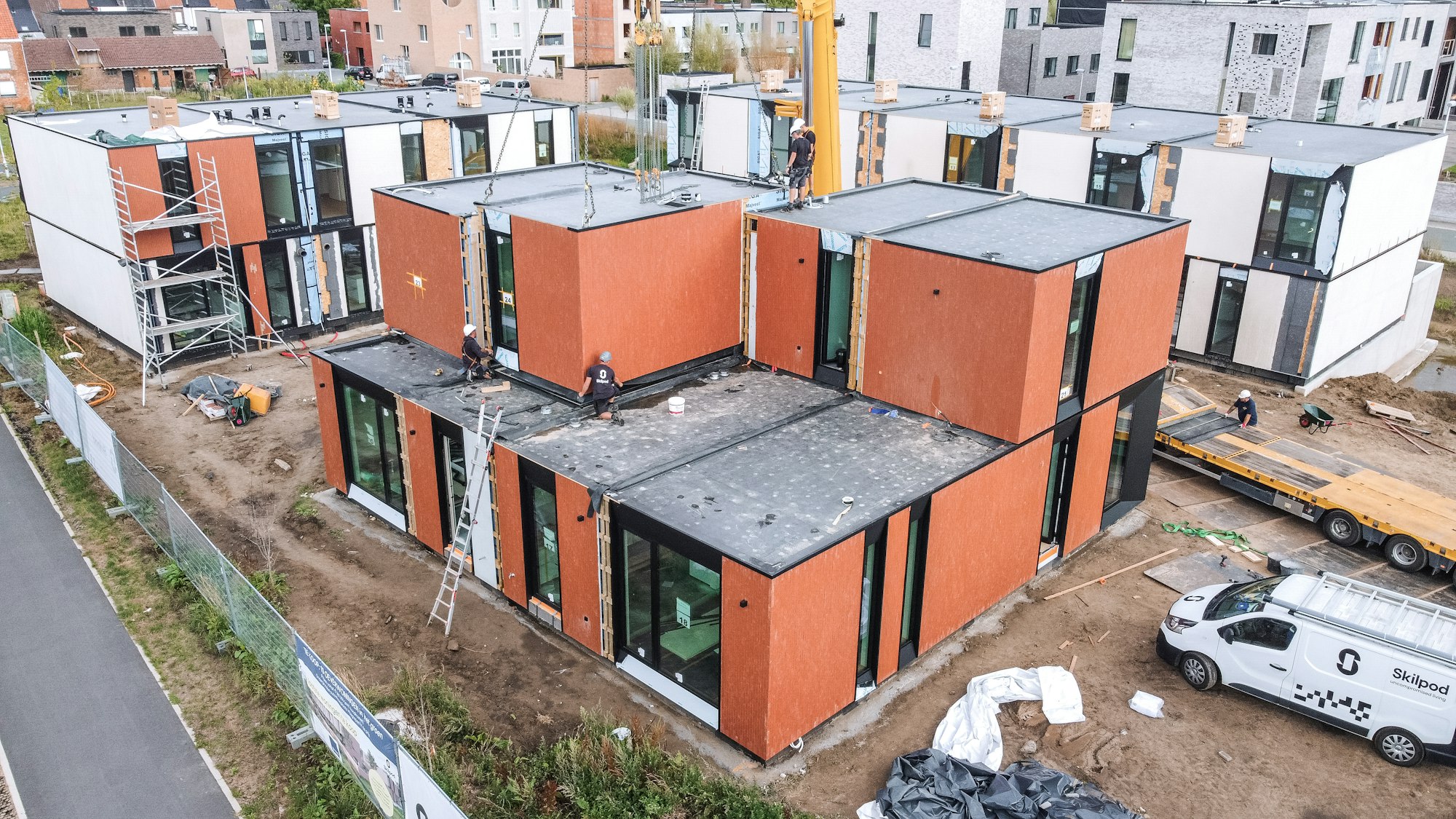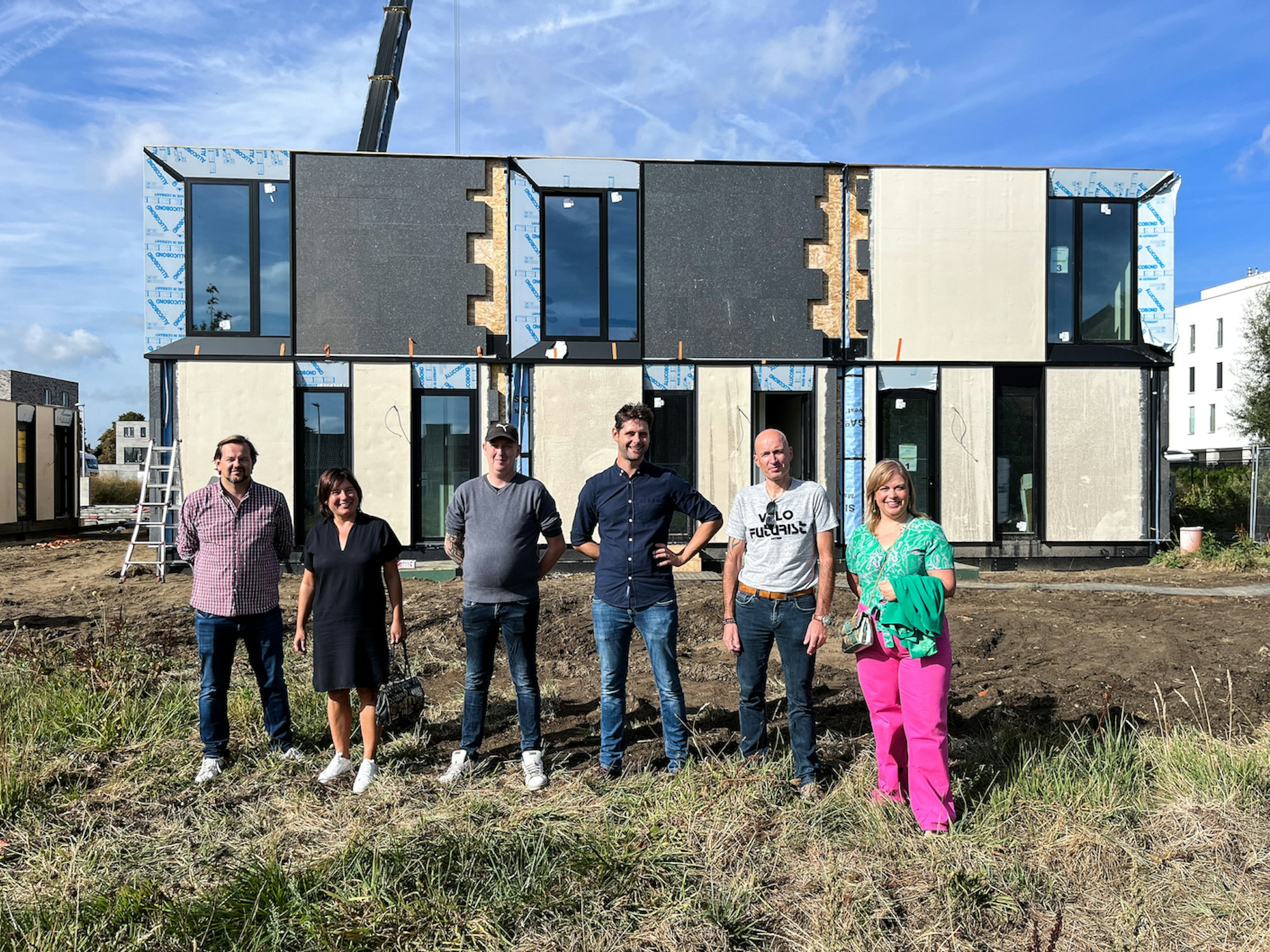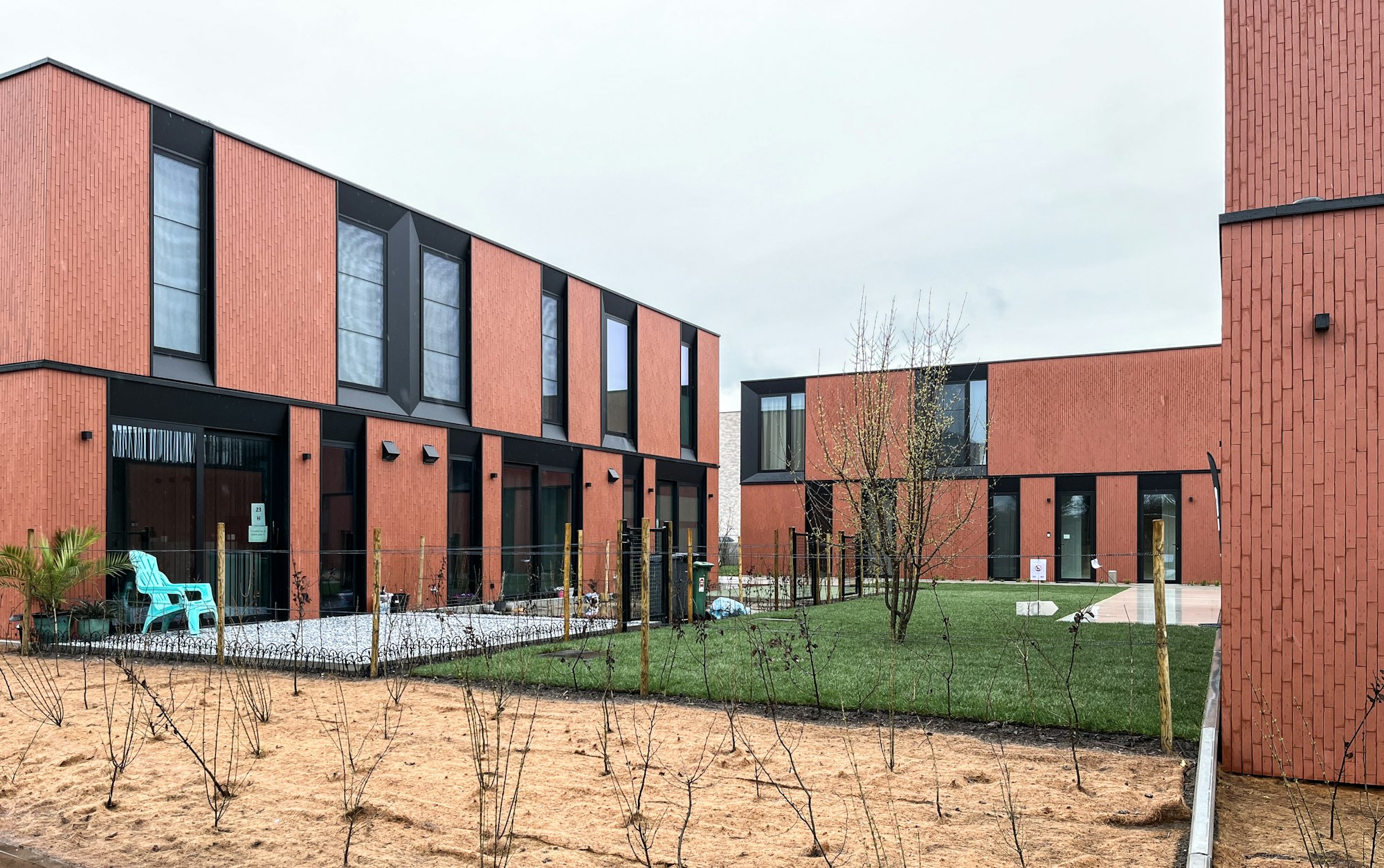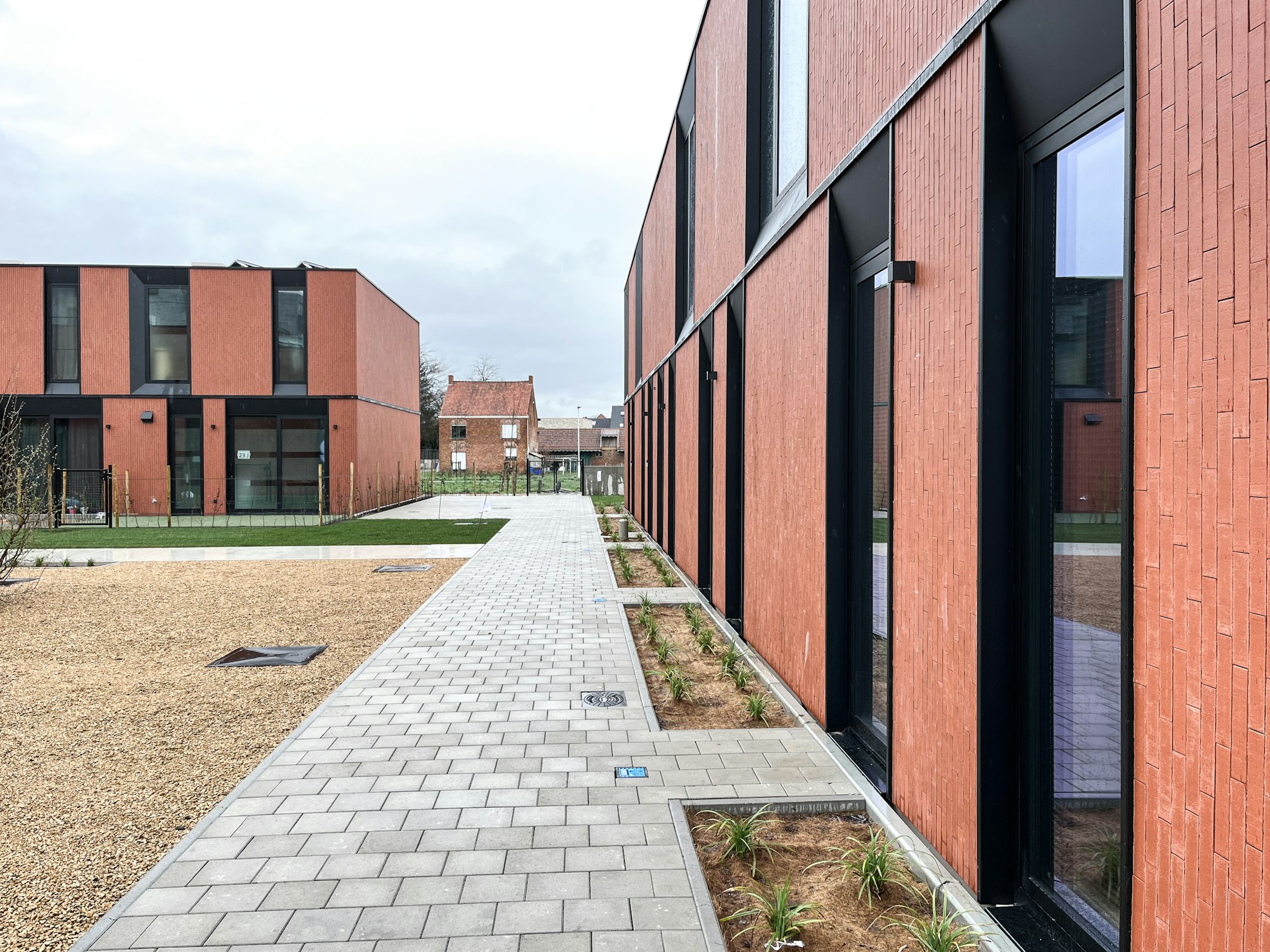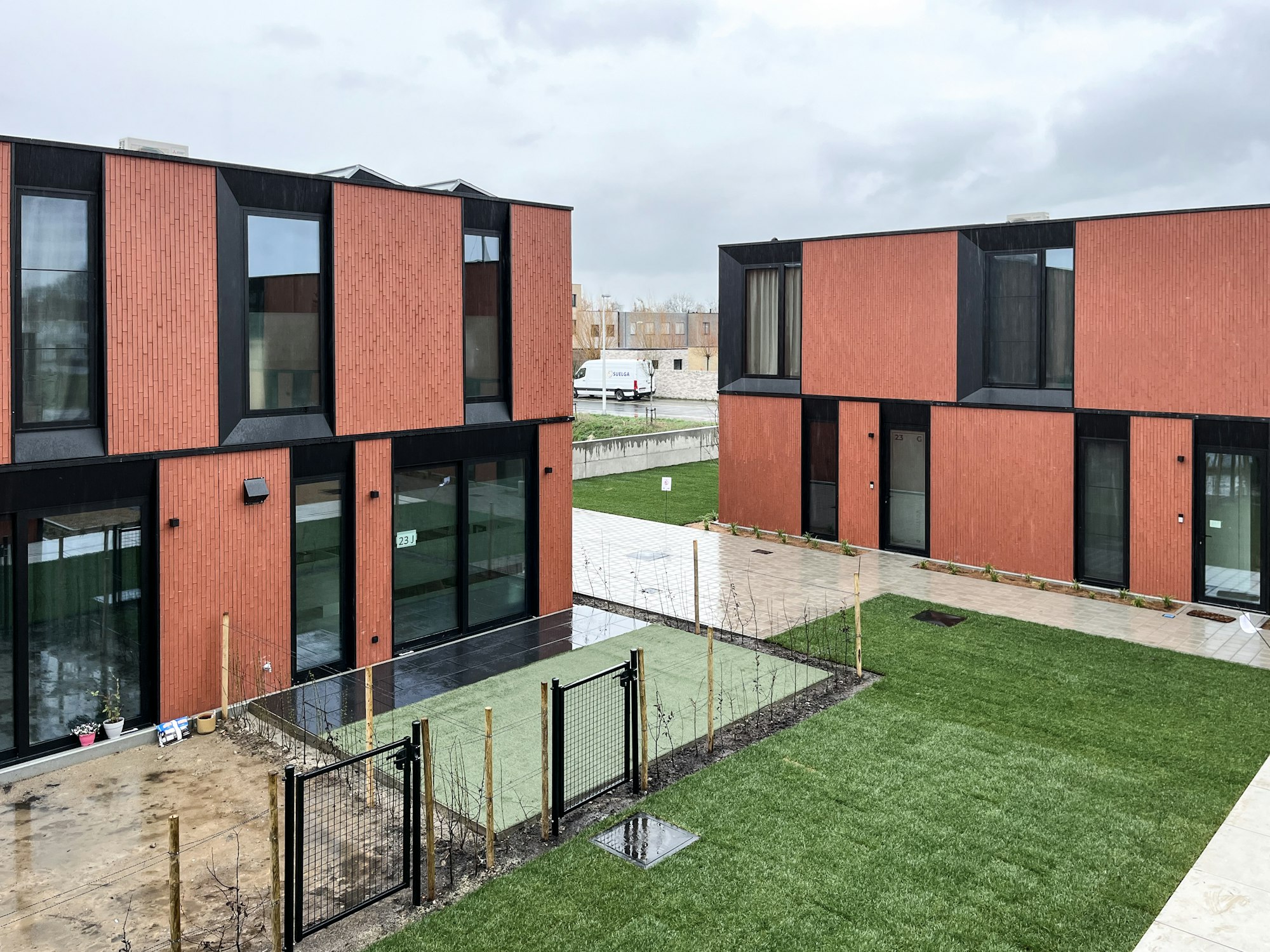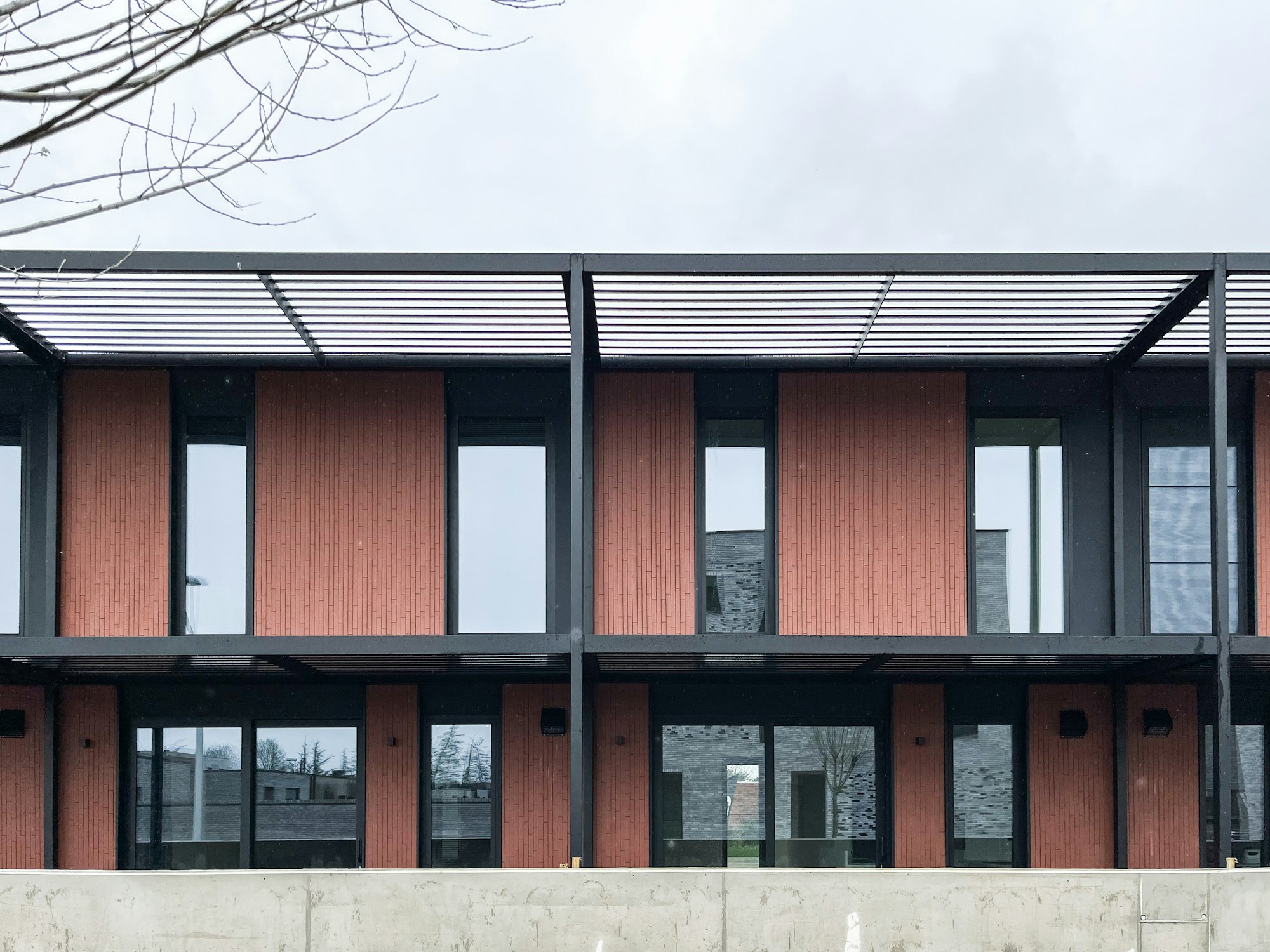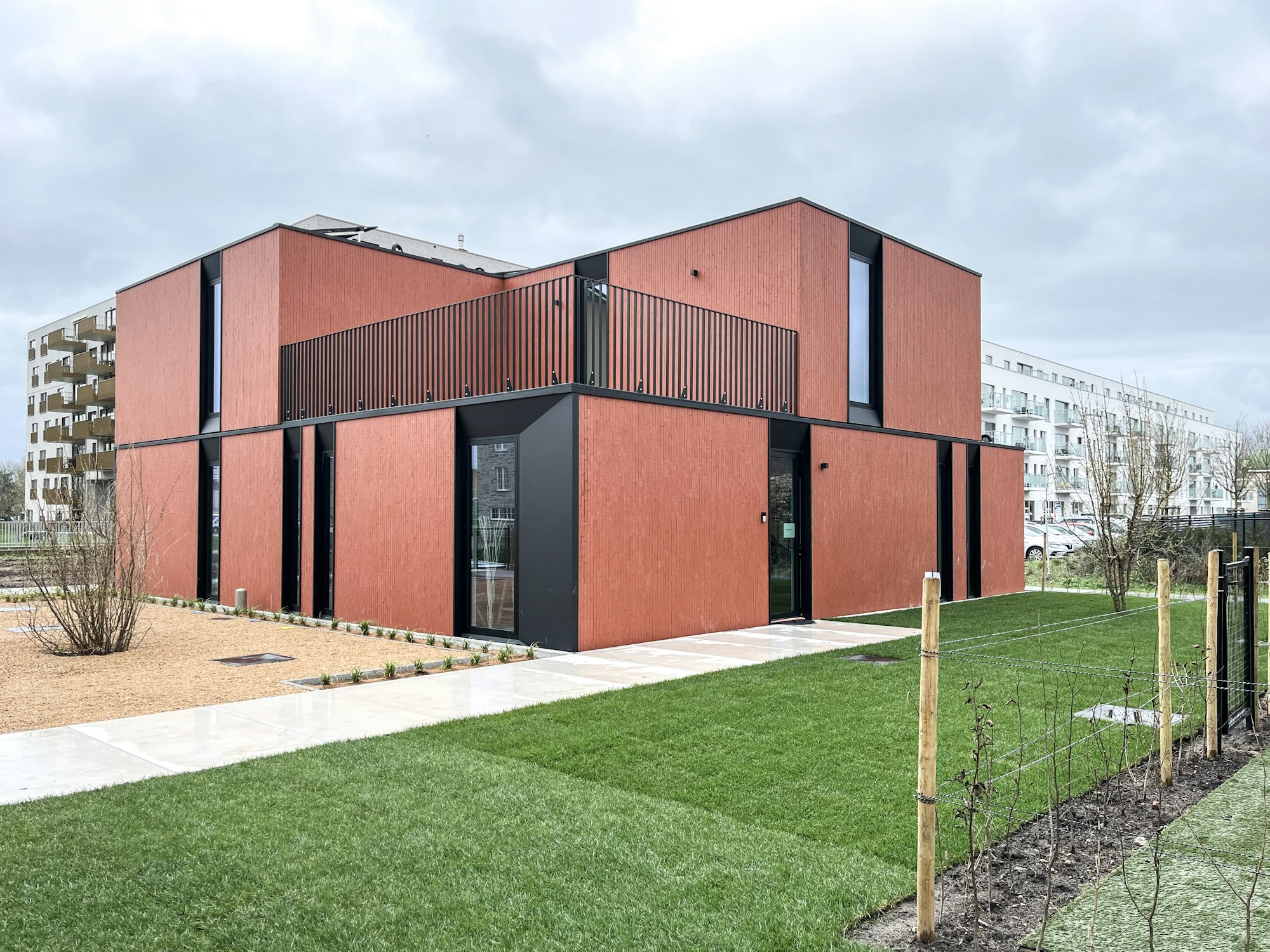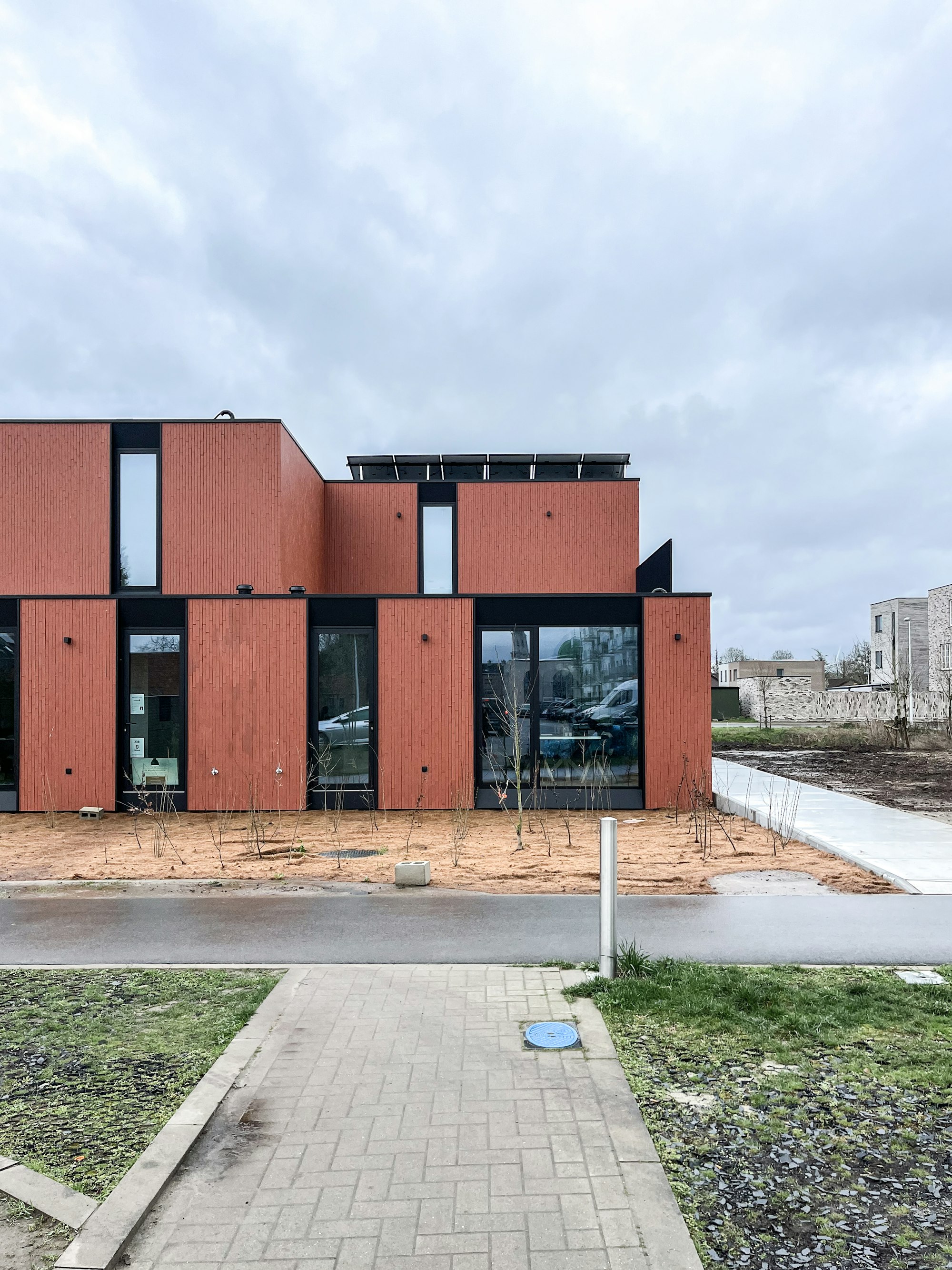 more about smart building