#144
#144 is a single story home with 4 bedrooms and 144m2 living space
The #144 is our biggest home and perfect for big families that don't like stairs. The extra-large open living space has a central cooking island, seating area and two extra wings with room for storage, a home office, play corners...
€255.868 excl. VAT | €309.600 incl. 21% VAT

building: €220.715
plot preparation: €24.753
general costs: €10.400
questions?
⬤ included
⬤ not included
what can you expect to find in this home?
4 bedrooms
Fully equipped kitchen with AEG appliances and kitchen island
Bathroom with walk-in shower and bathtub
Separate toilet
Big storage room with a connection for washer and dryer
A bright, extra-large, open living space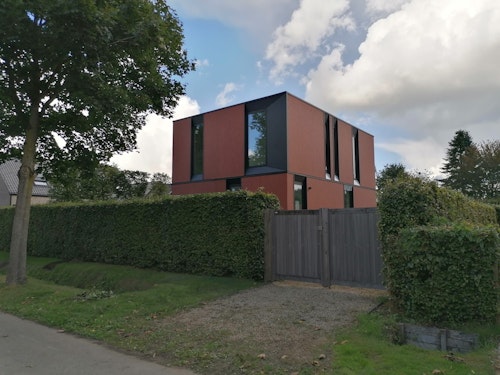 uncommon design
Skilpods have a unique, modern look. Perfect for the kind of people that like to stand out.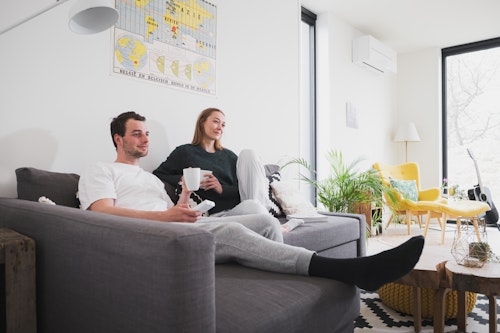 unusually fast
A turnkey home, ready in a couple of months. All that's left for you to do is move in and plan the house warming party.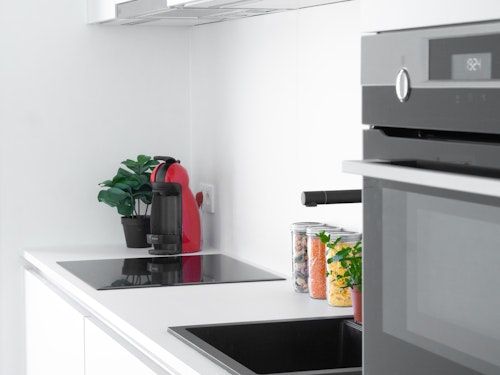 unexpectedly durable
Skilpods are not tiny houses or temporary care units, but a true home for life, with a quality finish to the last detail.
one all-in price, no surprises
It's important that, from the get-go, you know exactly what your new home will cost. That's why we give you one all-in price.
all-in means:
Your new home, fully ready for you to move in
Help at every step in the building process
Preparation of the building plot (foundation, cistern...)
General costs (connection to water supply, sewage, electricity, inspections and reports...)
Good to know: we adjust our prices regularly, so don't wait too long to request a quote for your project.
would you like more information about this home?
related questions
No. At this time, #144 is the biggest home we offer. We deliberately choose to design compact buildings. They are more environmentally friendly and will fit the ever-shrinking Belgian building plots.
We do aim to put every square meter to full use, so that you have as much space as possible. Nothing superfluous, only rooms that are designed to perfection.
No. Skilpod focuses on complete turnkey homes, finished to the last detail. This way, we can ensure you get a better package deal, for a lower price than you would if you finished the home on your own.
In addition, you don't have to waste time coordinating with different contractors and you can move into your new home much more quickly.
No, because of our unique building process, it's not possible to customize our Skilpods. This means it's not possible, for example, to put in extra windows, arrange the rooms differently, install a different kitchen, etc.
We do love customer feedback and we are always eager to learn from your suggestions. In fact, the Skilpods on offer now have been optimized based on pioneer customers and their experiences. So if you have an idea on how to improve our homes, please do send it. We'll research your idea and if it's an improvement all of our customers would benefit from, we will add it to our new homes.
You can always visit our workshop, where you can see all the Skilpods we're building. You can view them, touch them, sniff them as much as you'd like.
At the moment you can visit a #100 show house (Belgian design). This is always by appointment.
Yes, this house is part of our Dutch range. There are small differences between the Belgian and Dutch model, due to local regulations.