unsually fast — building a home in a few weeks
Building a home in only a few weeks. It seems absurd when compared to 'normal' building projects. But we don't like to get bogged down by what other building companies do. Why should we? Skilpod builds unusually fast.
So how do we do it?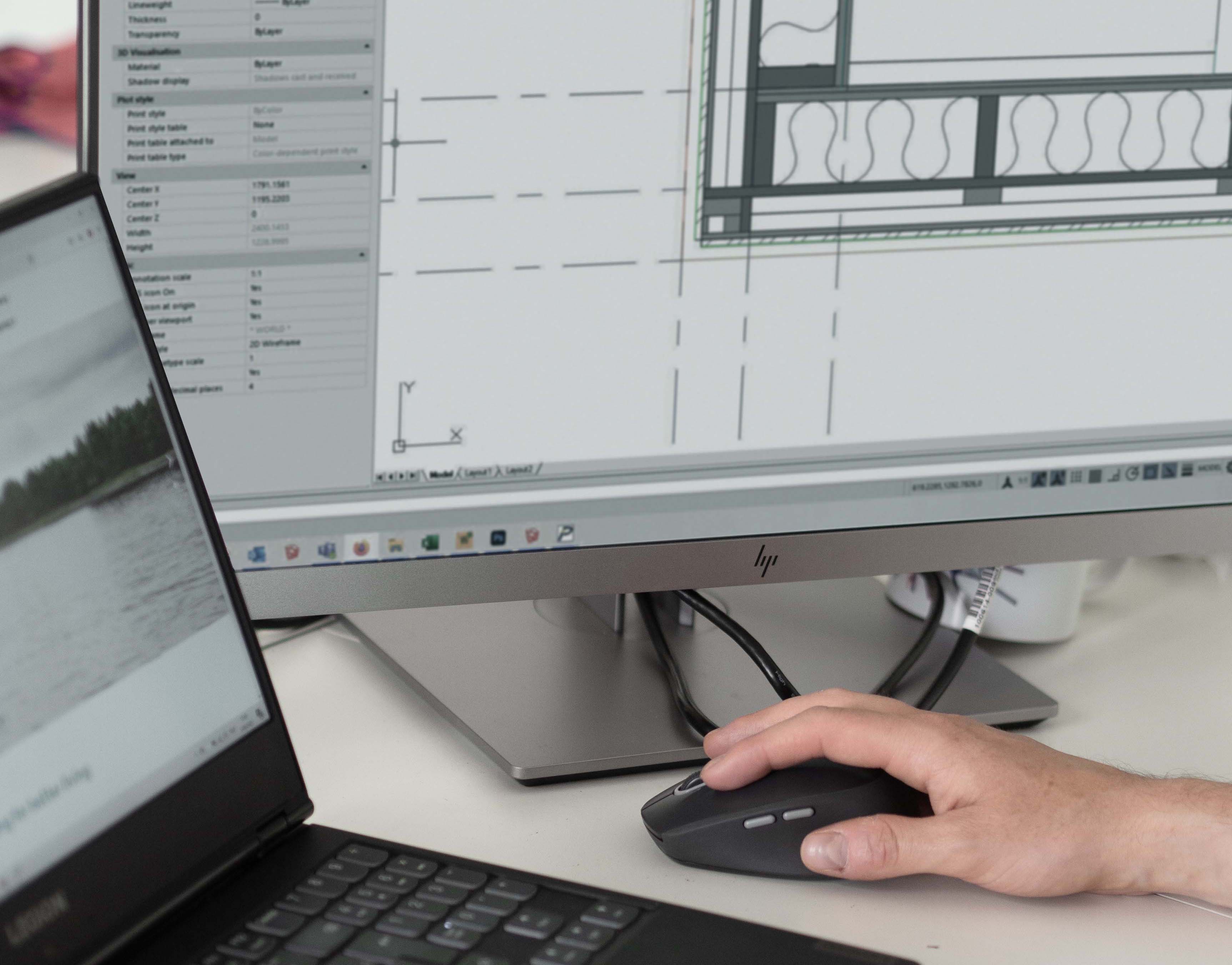 we do our R&D in advance
A standard building project always starts from zero. Meaning that every new home is a prototype. We at Skilpod choose a radically different approach.
Just like for an iPhone or a Tesla, the research and development is done in advance. We perfect our product first and then bring it to market. The result is a series of Skilpod homes, among which you can pick the one that best fits your family.
This is why we don't do made to measure projects or sell shell homes. We only produce homes that are 100% up to our standards and optimized to have the best price-to-quality rate. A Skilpod is a complete package.
By doing this, you have an enormous head start in your building project, because you can skip the entire design phase. All you have to do is pick the finishings.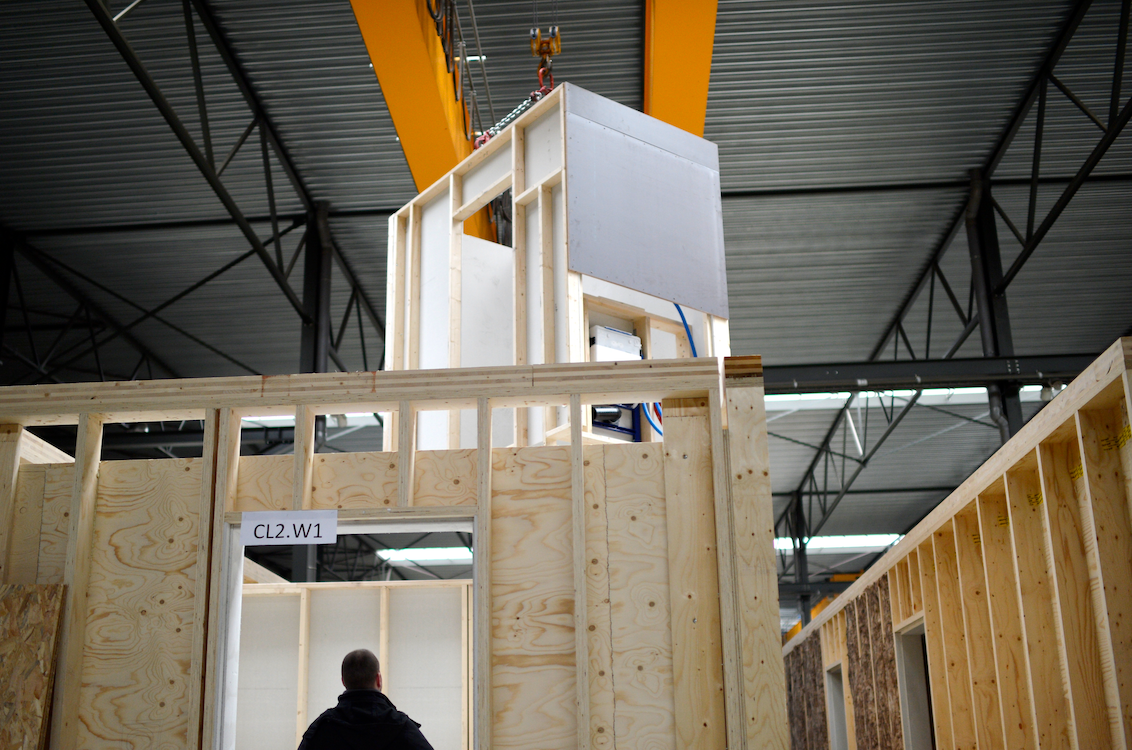 we build in a workshop
Skilpods are up to 95% completed in our workshop in Geel. Then we transport them to your building plot and install the home. We save tons of time this way:
We can prepare the building site and build the home at the same time
The weather in the workshop is always perfect. We don't have to wait for the goodwill of the Belgian weather gods. It never rains inside.
Alle materials and workers are centralized. We don't lose time in traffic all over the country and can set up our workshop in such a way that our craftsmen never lose time by searching for materials or waiting for deliveries.
We can use special machines that work in tandem with our craftsmen to delivery extremely accurate work at a very high pace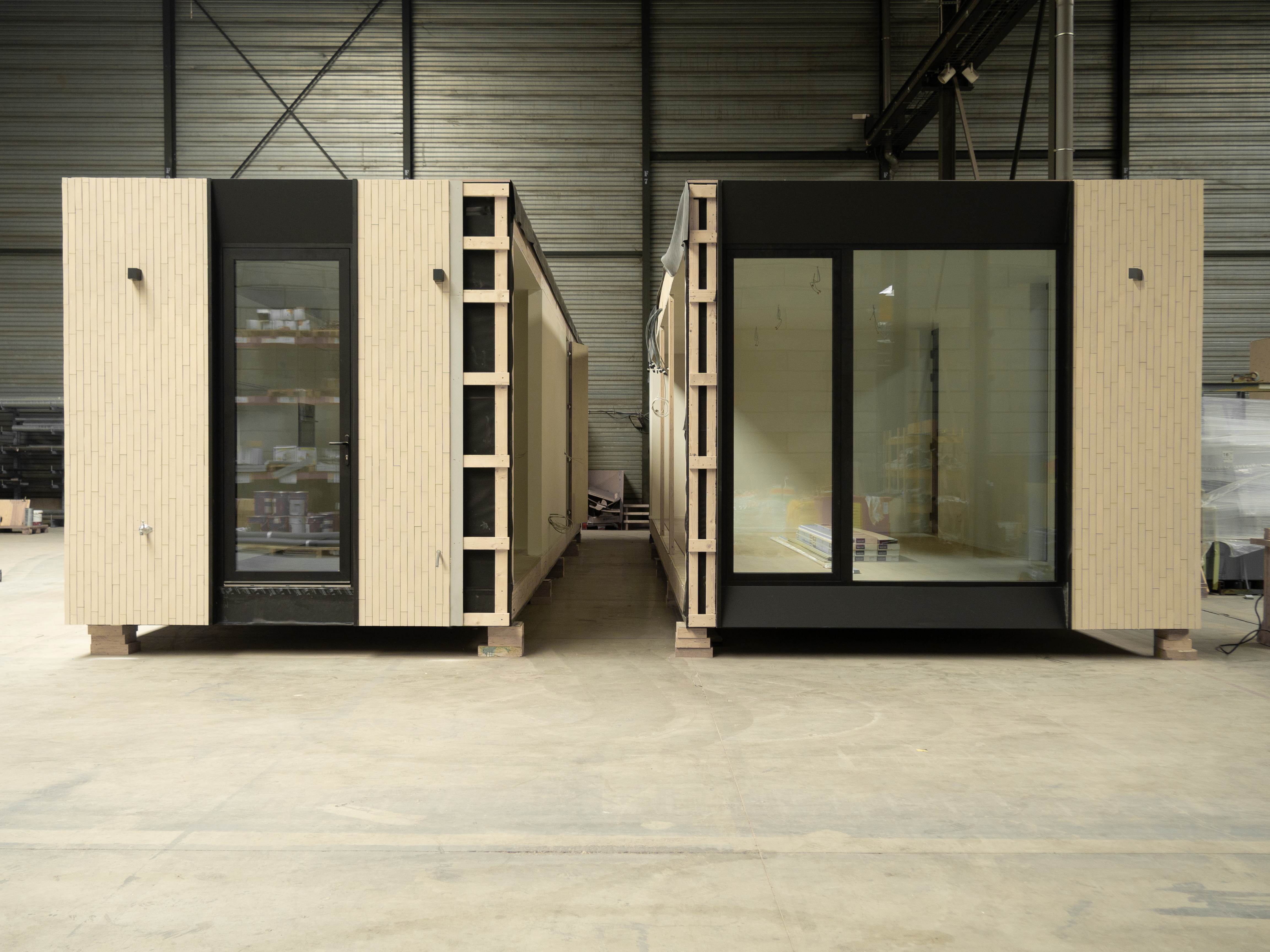 we use modular building techniques
Every Skilpod is made out of a lot of different puzzle pieces. We build walls, floors and ceiling in one piece and then connect them together to make the frame of your home. We then complete that frame with electricity, water pipes, flooring, insulation etc. At the end we have a series of complete modules, that we transport to your building plot by truck. At the building site, we place the modules on the foundations and attach them to each other.
Because every little detail is designed in advance, everything fits together perfectly. There are specific spots to connect pipes, the electricity cables follow a predetermined flow and the insulation fits perfectly in the walls. Nothing is left to chance.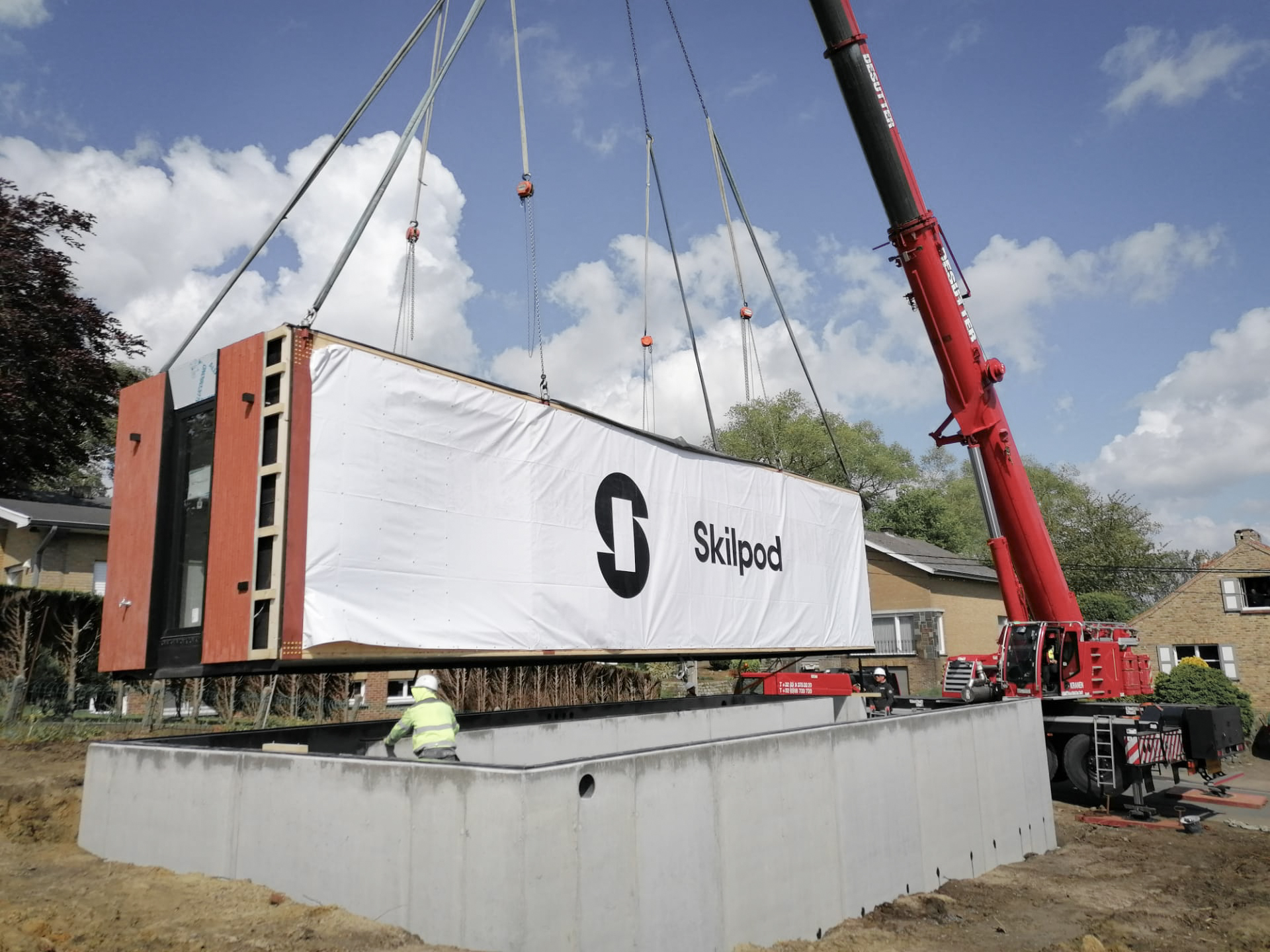 we finish up the interior in advance
Everything in installed in your Skilpod, before it gets moved to its final location. The kitchen, bathroom, floor, technologies, the exterior finishings.... We even paint the walls of your home.
This means that once we install the Skilpod on your building plot, there's almost nothing left to do. We only have to link the modules together, link them to the utilities and add some finishing touches.
A final visit by the cleaning team and your new home is ready for you. Completely finished in just a few weeks after getting your building permit.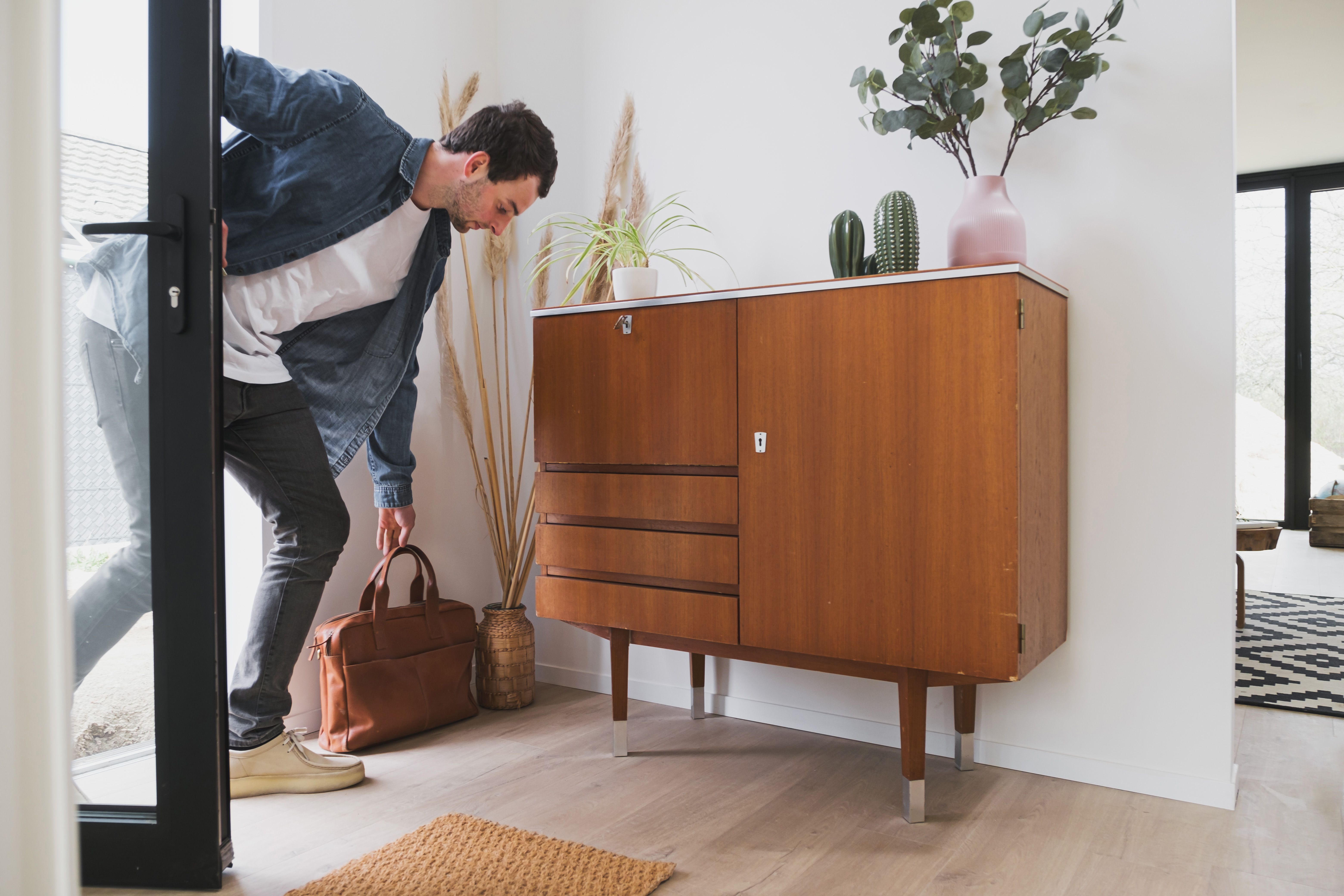 more about smart building