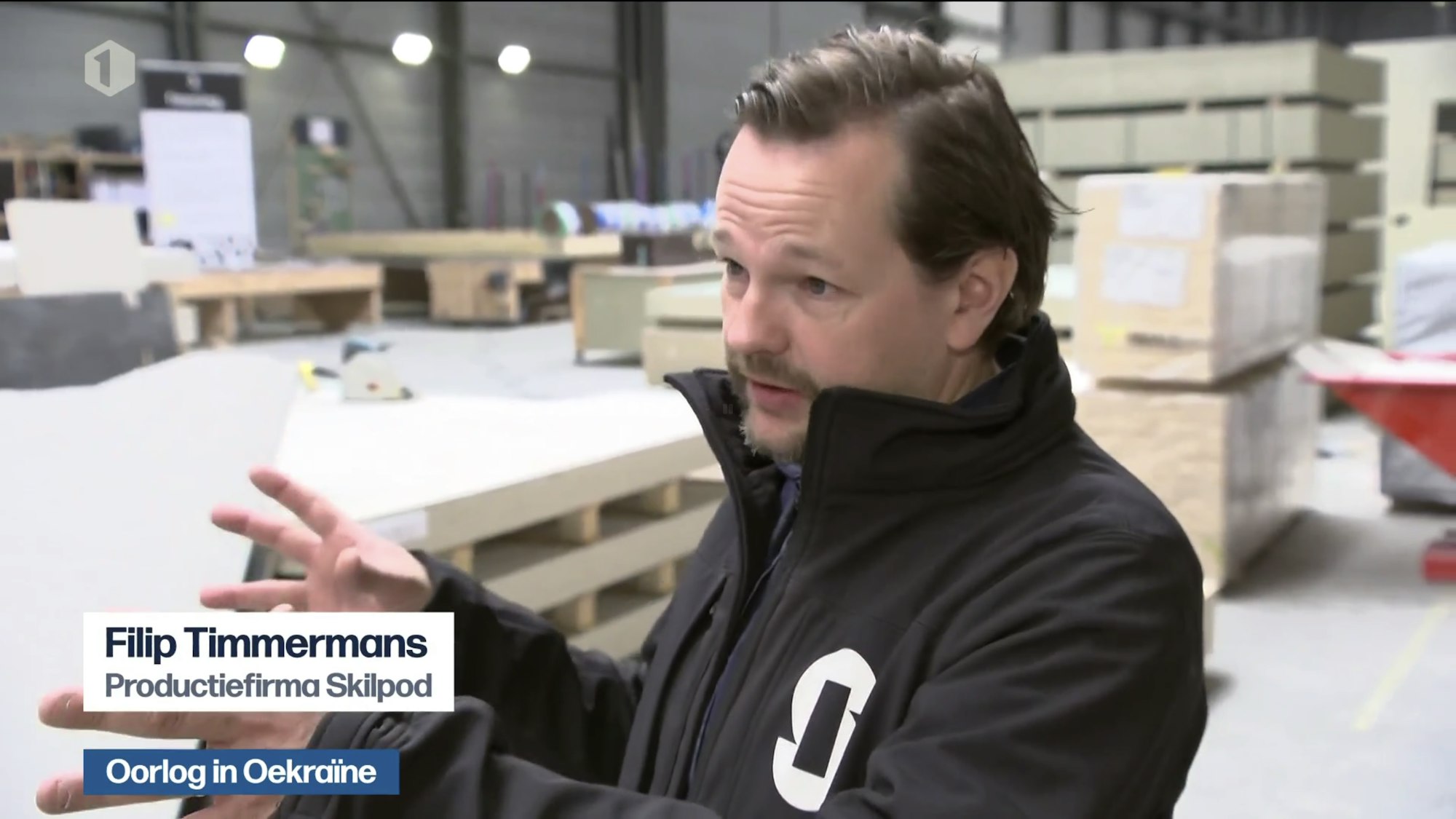 smart building — emergency housing for refugees
first things first
Of course we believe that everyone has the right to a decent and safe home. To live in dignified conditions. Both the current stream of refugees from Ukraine and all the other people fleeing from conflict situations.
So we're pleased that the government plans to intervene quickly and is looking at innovative solutions such as modular timber frame construction.
emergency housing
The government's plans have yet to crystallize, but there is currently talk of 15 residential villages, which are part of a larger set of shelter solutions.
There is a very wide range of what can be considered "emergency housing." Often the first instance is almost literally about a roof - read tent - over the head. The very first, very short-term goal is to meet the most basic needs of the refugees: protection from the elements and restoration of a sense of security.
In addition, there are logistical needs in a refugee camp, such as medical assistance, transport from and to the emergency housing, distribution of food, clothing, hygiene products, etc.
Timber frame construction can be used to quickly create a better situation, which goes beyond these basic needs. Think of doors that can be closed, so that the few things you have can be safely left behind. Separate bedrooms, so that not everyone in the family has to sleep in the same room. A base of plumbing and a kitchen in the unit, decent heating, electricity, etc.
Can Skilpod help?
Yes, but...
Because we have been working on the concept of living as a service for a very long time, we are very aware of the fact that living is more than four walls and a roof. We've been studying for years what factors are needed to make a house a real home, where you like to live.
It is precisely because we are so focused on this that we also clearly understand that the needs of a refugee and a village of emergency housing are very different from those of the average Belgian in a standard Belgian village.
We are honored that innovative companies like Skilpod are thought of to help, but there are some hurdles we still need to overcome to actually do so.
Our current Skilpod models are full-fledged single-family homes, detached or semi-detached, and so probably not suitable for an emergency village, where much more compact construction will be required. Moreover, the specific needs of a refugee population, as described above, must also be taken into account.
Fortunately, during the 10 years of our existence we have been able to realize various social housing projects and we have done a lot of research on timber frame construction for stacked houses. We certainly have the necessary expertise in terms of architecture, production and installation, with which we can contribute to a solution.
But even with this expertise, we cannot escape the fact that our production capacity is simply too limited. Building one house a day seems like a lot, but when the government wants to build 15 villages in a month, it's a drop in the ocean. For this, we would have to combine our architectural expertise with a company that has a much larger production capacity.
never waste a crisis
As mentioned, despite the hurdles we still have to overcome, we are very happy that the government is looking at innovative solutions. We hope that we will learn permanent lessons from this crisis. That we as a society realize that there is still room for progress and improvement in the construction sector as well.
Hopefully, in this way, we can contribute positively to a future where everyone can live in a comfortable home. These Ukrainian refugees, other refugees, Belgians in housing need, our children and their children. Everyone.
more about smart building