news — Jan Vrijs construction man of the year
On December 8, 2022, the Belgian Construction Awards ceremony took place. Skilpod co-founder Jan Vrijs won the Construction Man of the Year award there. Thanks to the many team members, partners, fans and other sympathizers who voted for him.
Jan is a lawyer by training, so it is an exceptional honor that he won this trophy with his distinctive view on building and living. A clear signal that the building world is ready for the much-needed revolution we are bringing with modular building and Living As A Service.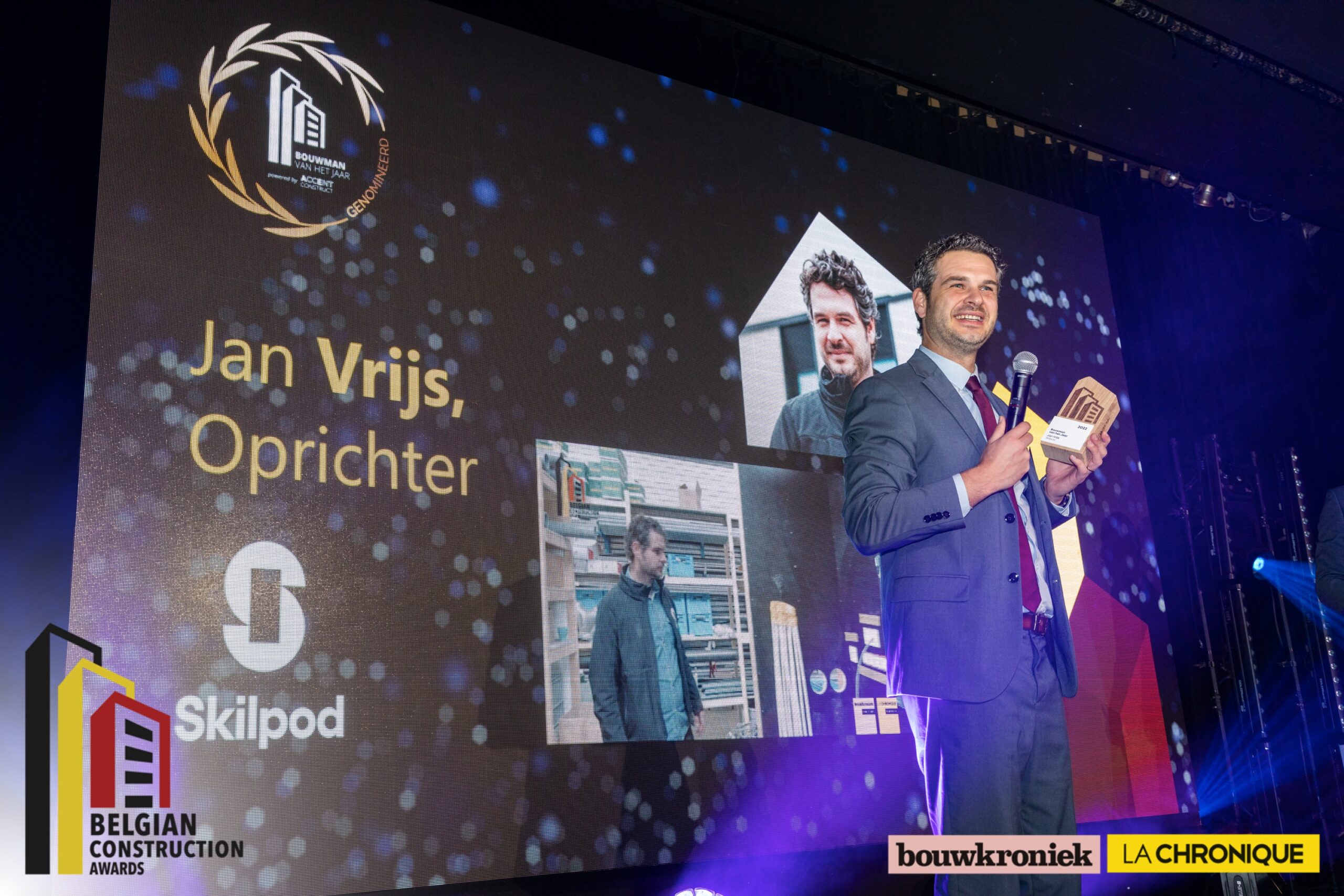 By the way, we were not the only acquaintances to win the awards. Our investor Van Roey also won two awards. Subsidiary Artem walked away with the gold in the project category and Catherine Vangilbergen became Construction Woman of the Year.
Needless to say, all of us had a great evening.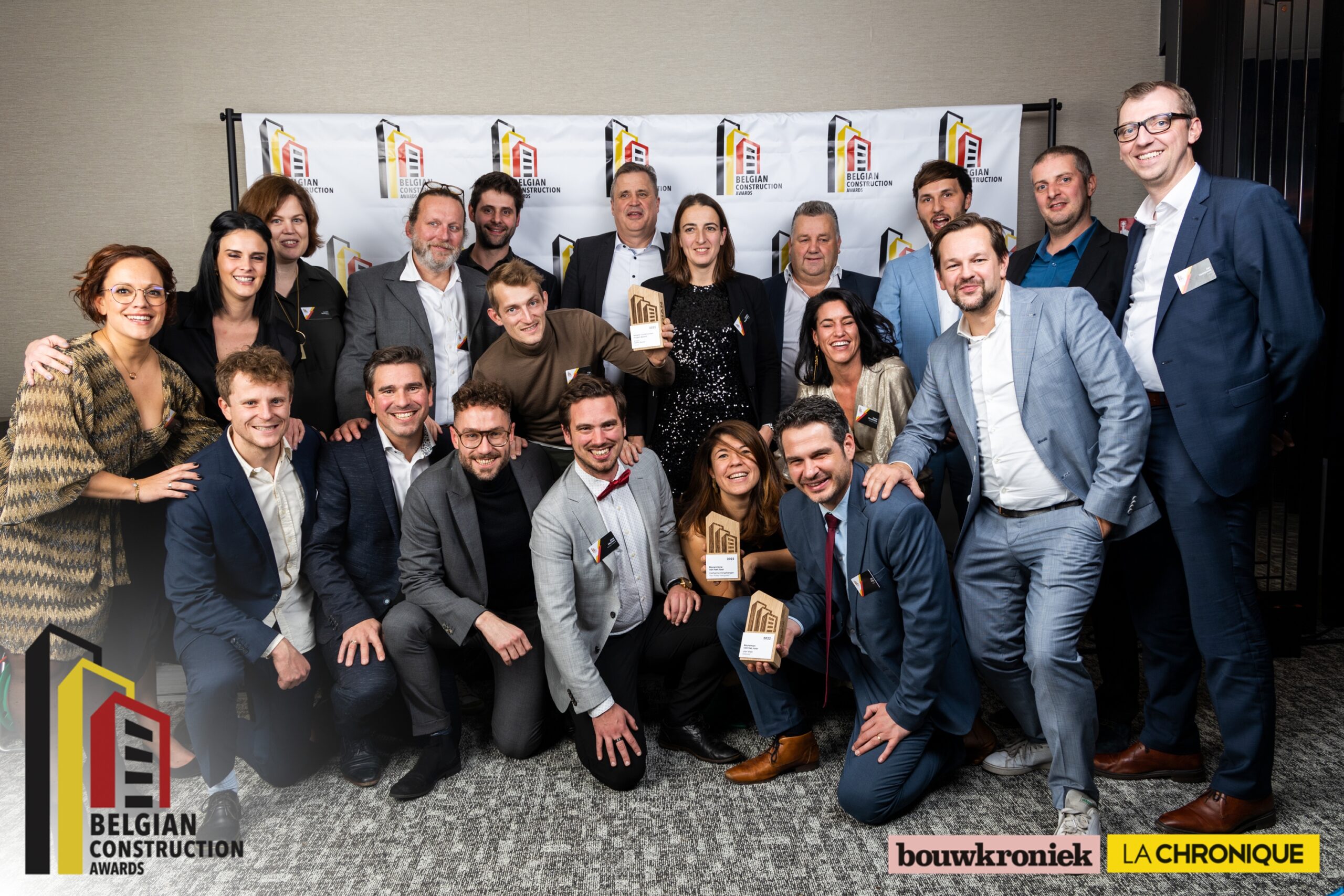 photos (c) Belgian Construction Awards / Bouwkroniek / La Chronique