Tongeren - Chocolate Factory
In rural Nerem, a borough of Tongeren, Skilpod is building 11 brand-new, energy-efficient homes on the site of the Chocolate Factory, also known as Factory Rosmeulen.
The Chocolate Factory is an iconic piece of heritage that has been converted into a residential project in recent years. The industrial building with its beautiful Art Nouveau entrance hall gives the site a fairy-tale vibe. The thriving community makes you feel right at home in this "village within a village.
contact us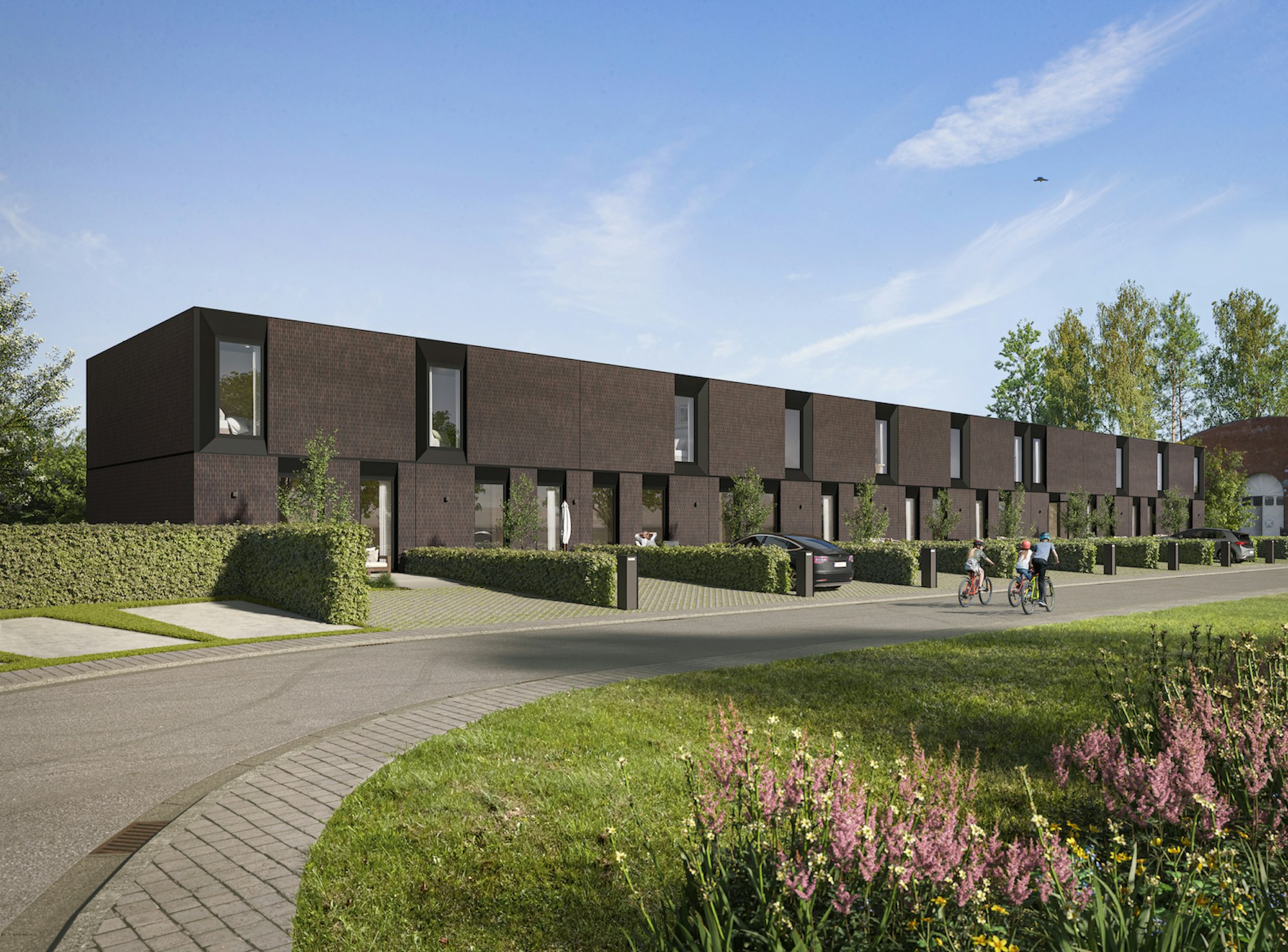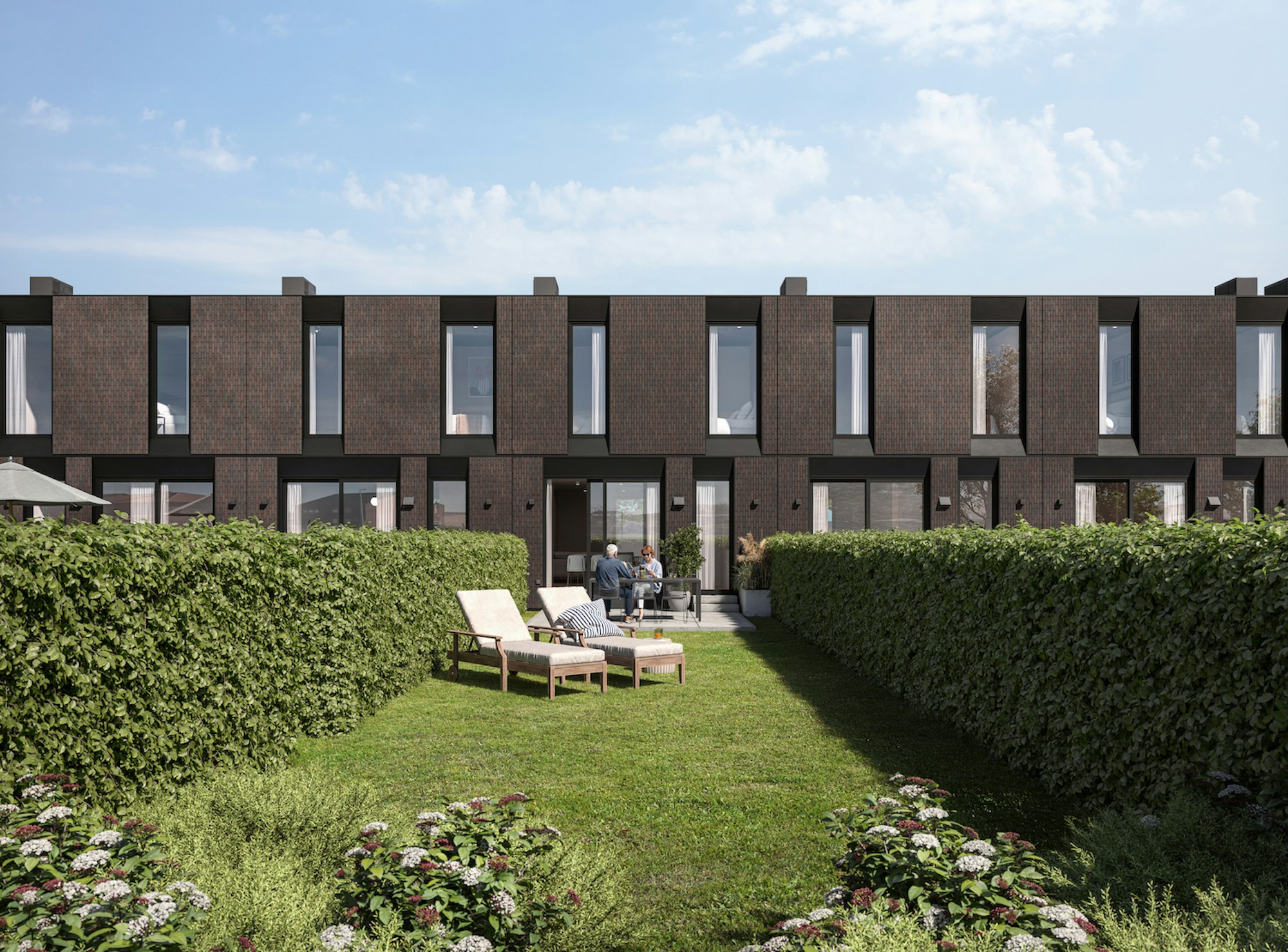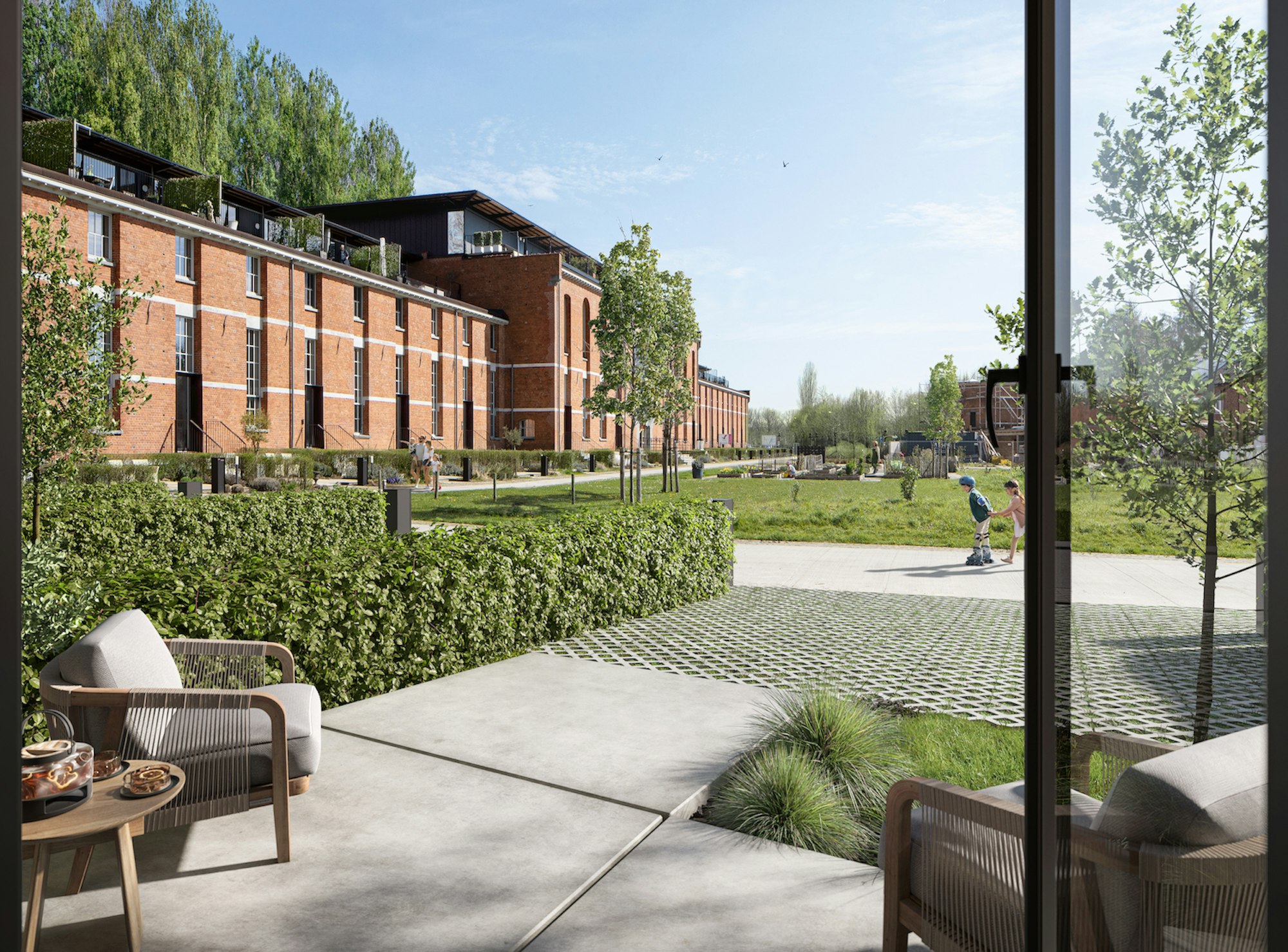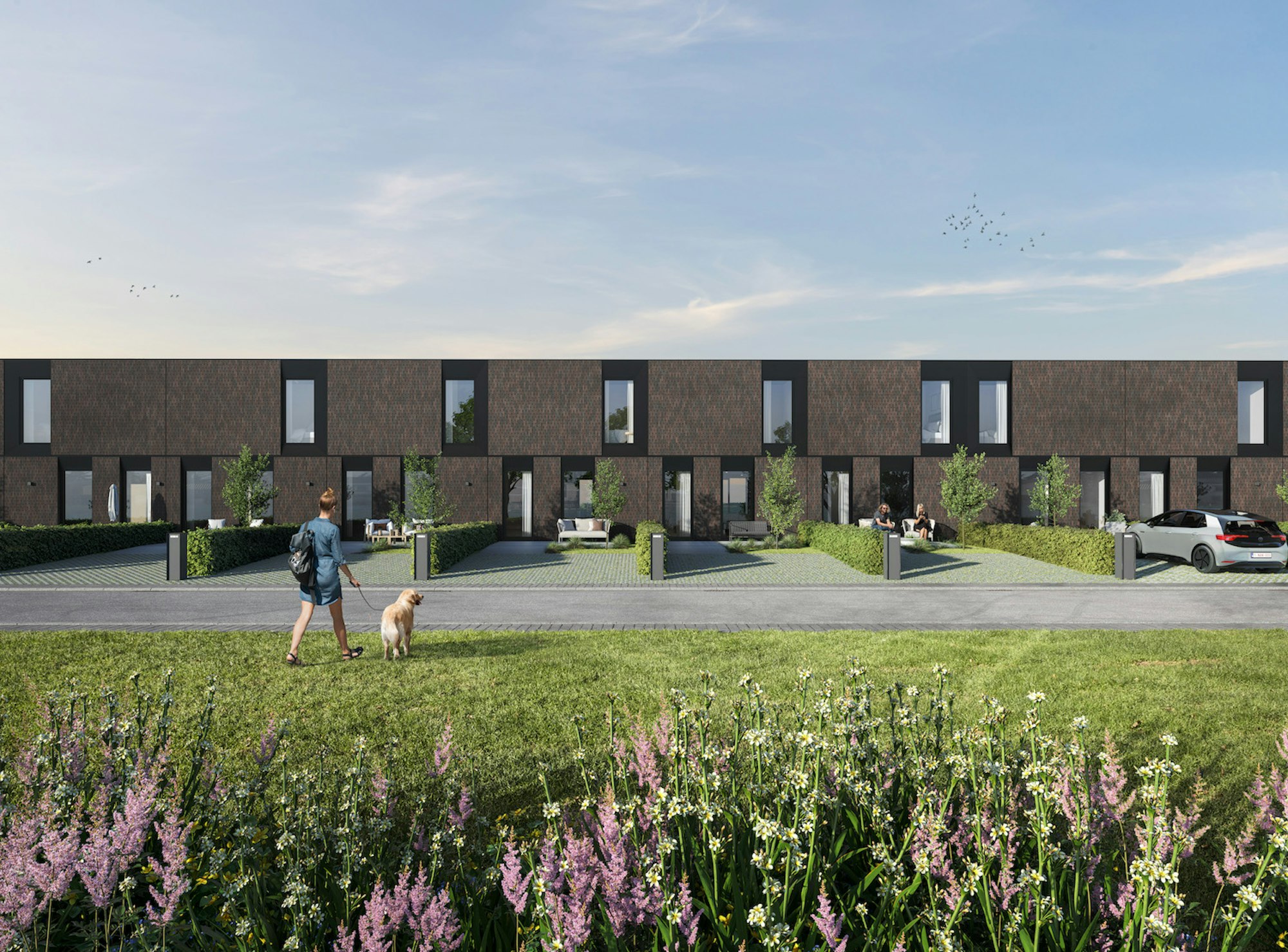 a family home in a flourishing community
On this site we are building a series of #110 row houses, each with its own front and back yard. These homes will be incorporated into the larger Chocolate Factory site and clad in special historic stone on the exterior.
The all-in price excluding VAT for these homes ranges between €298,888 and €325,717.
All homes have the same layout and area, only the area of the gardens differs.
The above prices include all of the following:
The home itself, ready to move in, including flooring, kitchen and bathroom

The building plot on the Chocolate Factory site

Preparation of the plot (foundation, cistern...)
Private parking with space for two cars in front of the door
Landscaping (terrace front and back, including plants)

Walls painted white

A clean-up before the hand-over

Architect's fee

Guidance and help with the paperwork at every step of the process

General costs (connection to utilities, inspections and reports...)
| | | | | | | | | | | | |
| --- | --- | --- | --- | --- | --- | --- | --- | --- | --- | --- | --- |
| | lot 1 | lot 2 | lot 3 | lot 4 | lot 5 | lot 6 | lot 7 | lot 8 | lot 9 | lot 10 | lot 11 |
| living area | 110m² | 110m² | 110m² | 110m² | 110m² | 110m² | 110m² | 110m² | 110m² | 110m² | 110m² |
| plot area | 235m² | 163m² | 179m² | 200m² | 222m² | 233m² | 182m² | 182m² | 182m² | 182m² | 187m² |
| house excl. costs | € 259.409 | € 252.983 | € 252.983 | € 252.983 | € 252.983 | € 252.983 | € 252.983 | € 252.983 | € 252.983 | € 252.983 | € 259.409 |
| land excl. costs | € 66.308 | € 45.905 | € 50.358 | € 56.219 | € 62.447 | € 65.575 | € 51.401 | € 51.401 | € 51.401 | € 51.401 | € 52.584 |
| total excl. costs | €325.717 | €298.888 | €303.341 | €309.202 | €315.430 | €318.558 | €304.383 | €304.383 | €304.383 | €304.383 | €311.993 |
contact us for more information
thank you for your message