smart investing — a Skilpod for rent
You may have encountered these posts on our social media: a Skilpod for rent. These always get a lot of positive reactions. There are many people who like our design, but for whatever reason are not ready to buy one.
This is a great opportunity for you as an investor. Will you become a Skilpod landlord?
We probably don't need to convince you that investing in real estate is a good idea. After all, people will always need a roof over their heads and there are so few quality houses for rent that yours will be rented out in no time.
But why exactly should you choose Skilpod?
renting without worries
You don't want to spend too much time on an investment. Fortunately, you don't have to waste days following up on paperwork or supervising the construction site. At Skilpod you have one contact who assists you in every phase of the building process. The house itself will be fully ready to move into, connected to utilities and walls painted.
Thanks to our special construction process, we can deliver your investment much faster than a traditional construction company. The plans are already there, the procedures are streamlined and production takes place in a few weeks.
As icing on the cake we can also boost your rental with our fans, by publishing your ad on our social media channels. Then you immediately speak to the right audience.
And all of this, for one clear all-in price.
smart, modern design
At Skilpod we start from a radically different philosophy than most traditional construction companies: we don't start from scratch with each new house or project, but do thorough research and development beforehand. This research is based on the latest building techniques and materials, combined with the tastes and needs of the typical Belgian.
In this way, you automatically benefit from a smart and modern design that will appeal to a wide audience. This obviously makes it easier for you as an investor to find tenants. You don't have to do any tedious research on what the current market standards are and which products have a good price-quality ratio.
Because a Skilpod has such an eye-catching look, your ad will stand out on real estate sites among all the other properties for rent.
Thanks to our extensive research, our Skilpods are also very environmentally friendly. An extra positive argument to convince your potential tenants.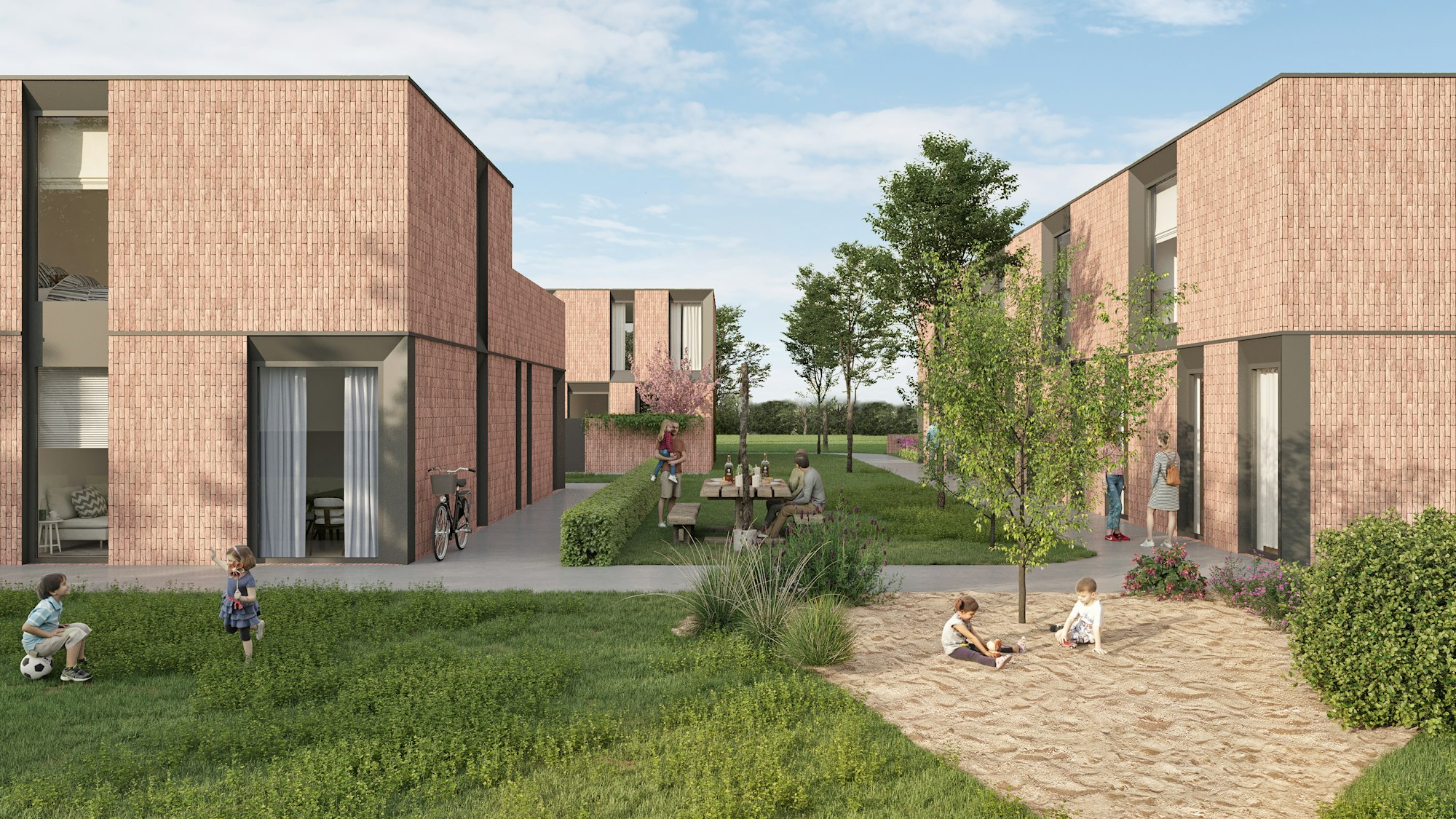 larger projects
Do you have bigger plans? Skilpod is not just for small investors, who want to get something out of their savings. We are also perfectly capable of producing housing for larger projects. A new neighborhood of homes, with combinations of detached and semi-detached houses? A block of Skilpod apartments or student dwellings? We can build it for you!
Take a look at some of our past projects to get an idea of what we have to offer. And don't hesitate to contact us for more information.
you might also be interested in: