Testimonial - Kenny invested in a Skilpod to rent out
As niece of one of our founders, Kenny has long followed the story of Skilpod. From the very beginning she could watch how we grew by trial and error and put prefab construction on the map in Flanders. So it was no surprise that she came knocking on our door when it was time for her savings to pay off.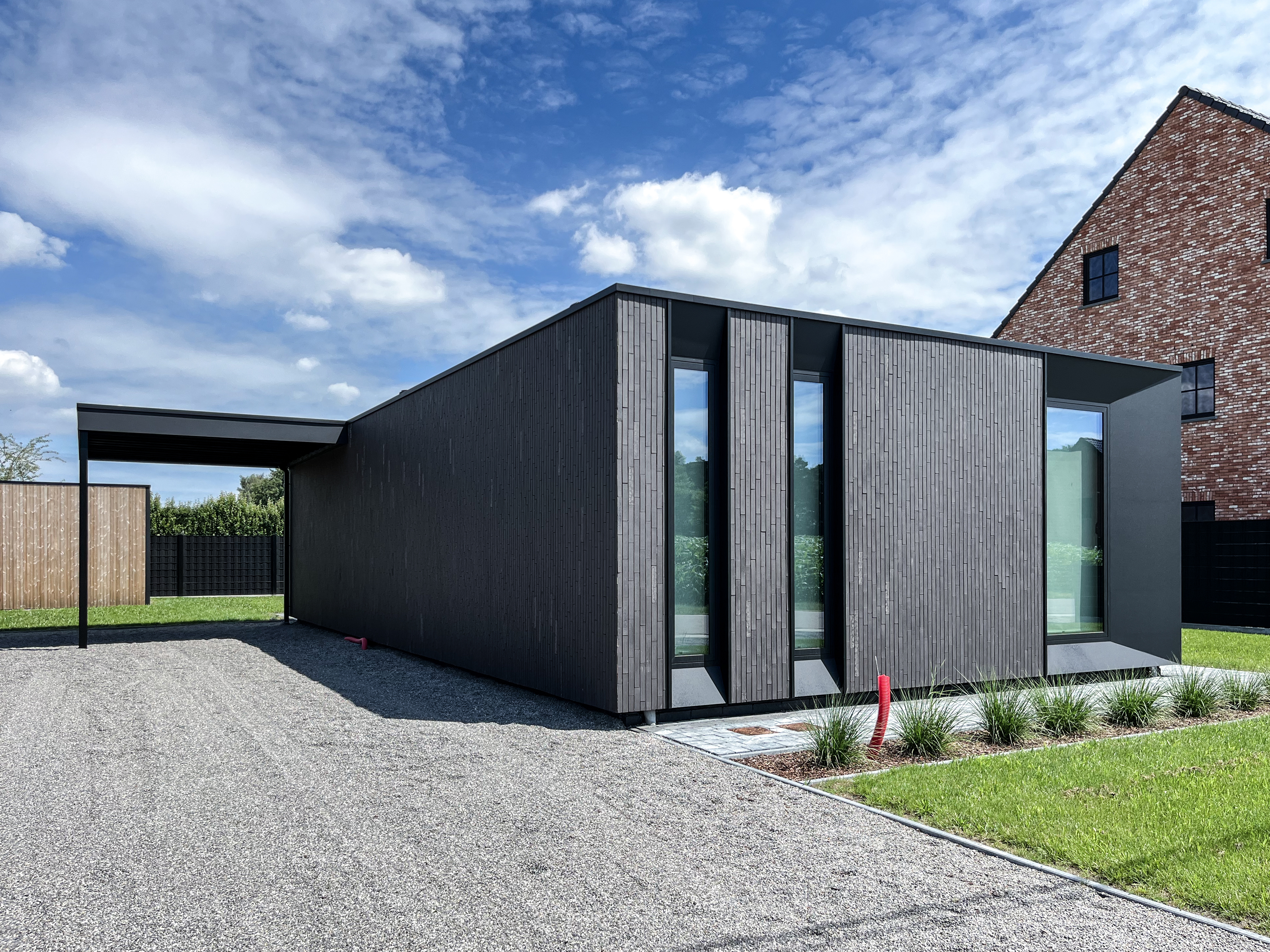 "In the very beginning I still thought, guys, where are you getting yourselves into?" says Kenny. The stacking and shape of the homes made it seem to her more like playing with Lego than building. But along the way, she saw the concept continue to grow and improve.
"After my own home was pretty much paid off I started planning ahead to invest in my daughter's future. When I saw the completed projects and how the company was growing, the idea grew in me too to work with Skilpod. Traditional construction was never really on the table."
Skilpod was a good fit from the beginning. With the plans of her lot in hand, she visited our workshop in July 2021. She was immediately explained what the options were for her situation, given a tour and explained the material choices. After that, it all went very quickly. In July 2022, her #100 Skilpod was already completed.
"I hesitated very briefly," Kenny says. Because of a personal setback, she put the project on hold for a while, but that was short-lived. "I had some people around me who could support me technically, because I thought that was going to be my pitfall, but I never had to call on them. If there was anything, I could always turn to Skilpod. Even for me as a woman with no construction knowledge, everything was clear." Before the installation, she wondered if there was anything she needed to pay attention to, anything else she needed to do, but again, everything turned out to be taken care of. "Even the workmen who did the placement were able to answer my questions."
The search for a tenant went relatively smoothly. She engaged a real estate agency, which filtered the applications for her.
"Exactly how many people responded has escaped me, but they organized five viewing days with dozens of interested people each time. If you want, you have a tenant right away."
"The man who lives there today is very happy with his Skilpod. For him, it is also an advantage that everything is practical and up-to-date." Upon completion, a few details were still not in order, such as the lighting in the garden shed. "After a phone call with the after-sales service, that was taken care of directly with the tenant."
After six months, the tenant sent her a message: If you're in the neighborhood just jump in, because I want to show you how nice I furnished the place and how much I like living here.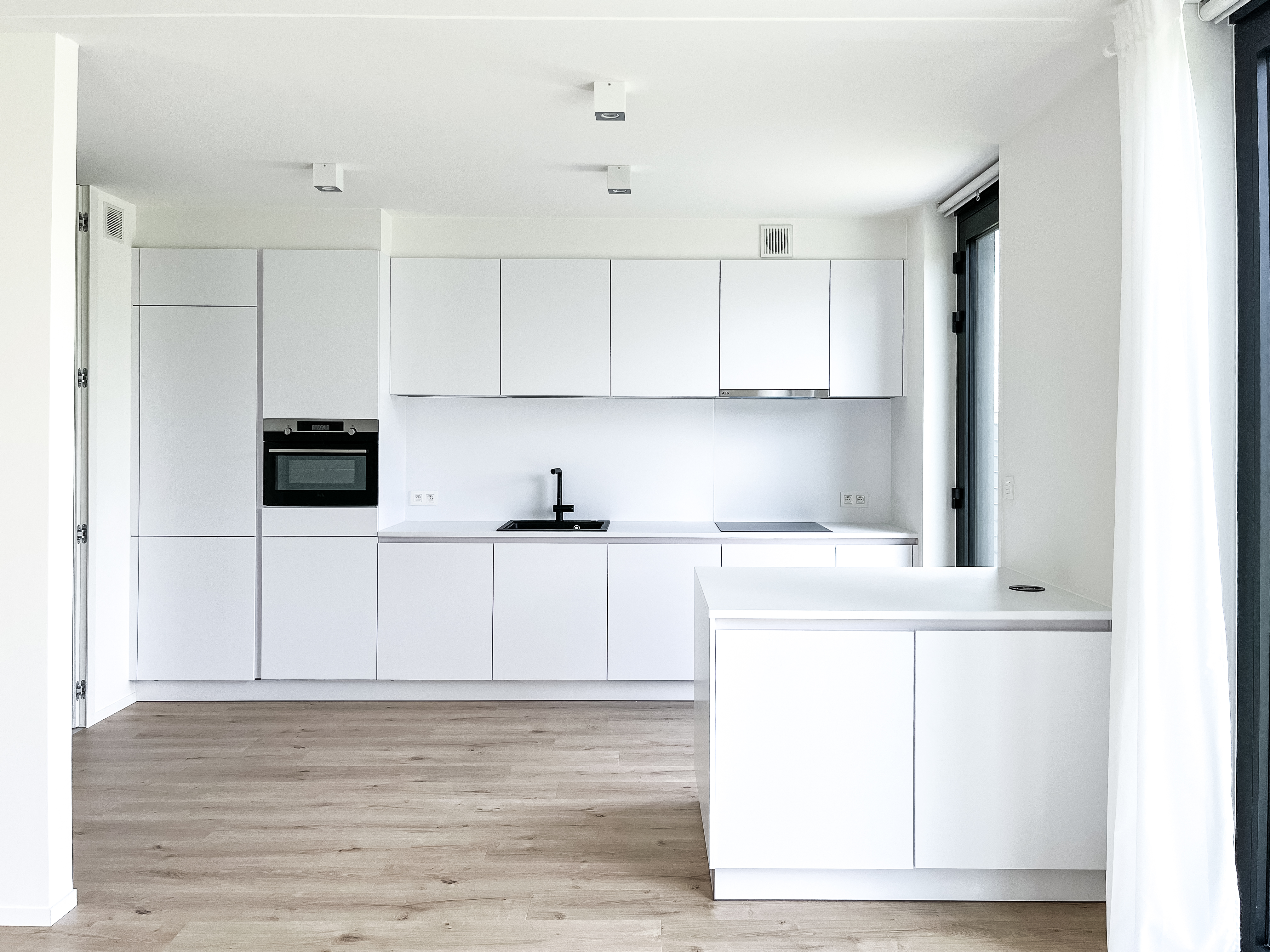 Whether she has any tips for other small investors? "Definitely do it! It's a good investment and if I had additional funds available I would do it again. I am confident that anyone can do it, there is good guidance which makes the whole process logical and practical."
why Kenny loves Skilpod:
A quick, easy, tax-deferred investment. In barely a year she went from first conversation to completion of the project.
The convenience and living comfort for the tenant. Everything is already in place: ventilation, heating, etc. The property is completely up to date.
Good communication with everyone on the team.
what caught our eye:
The sleek low-maintenance garden. A smart choice if you are going to rent. Kenny also let us know that every time she visits, everything is spotless, both the garden and the house.
How smoothly the house was rented out. At the end of July we went to take photos of the completed house, and by September the new tenant was already in.