building process — how do you know that you can trust Skilpod
Like many people, we watched the Pano documentary of February 2nd with growing frustration, anger and shock. We understand that this raises questions, also among our customers, potential customers and fans. How can you be sure you won't run into similar malpractices with Skilpod?
invoicing according to the Breyne Law
We work entirely according to the Breyne Law, which was created specifically to give you, the customer, the necessary protection. This means that you never pay more than 5% in advance and that invoicing is done in installments. Such an installment corresponds to the work actually carried out.
In addition, there's a completion guarantee. This means that even if we go bankrupt — and we have no plans in that direction — your home can still be finished by another contractor.
Note that the Breyne Law allows us to revise the total price of the project, but we don't use this provision. The price that is set in advance is the price you will pay in the end. There will be no bad surprises at the end of the ride.
If you want to read more about the Breyne law, you can do so at the website of the federal government. (link available in Dutch only)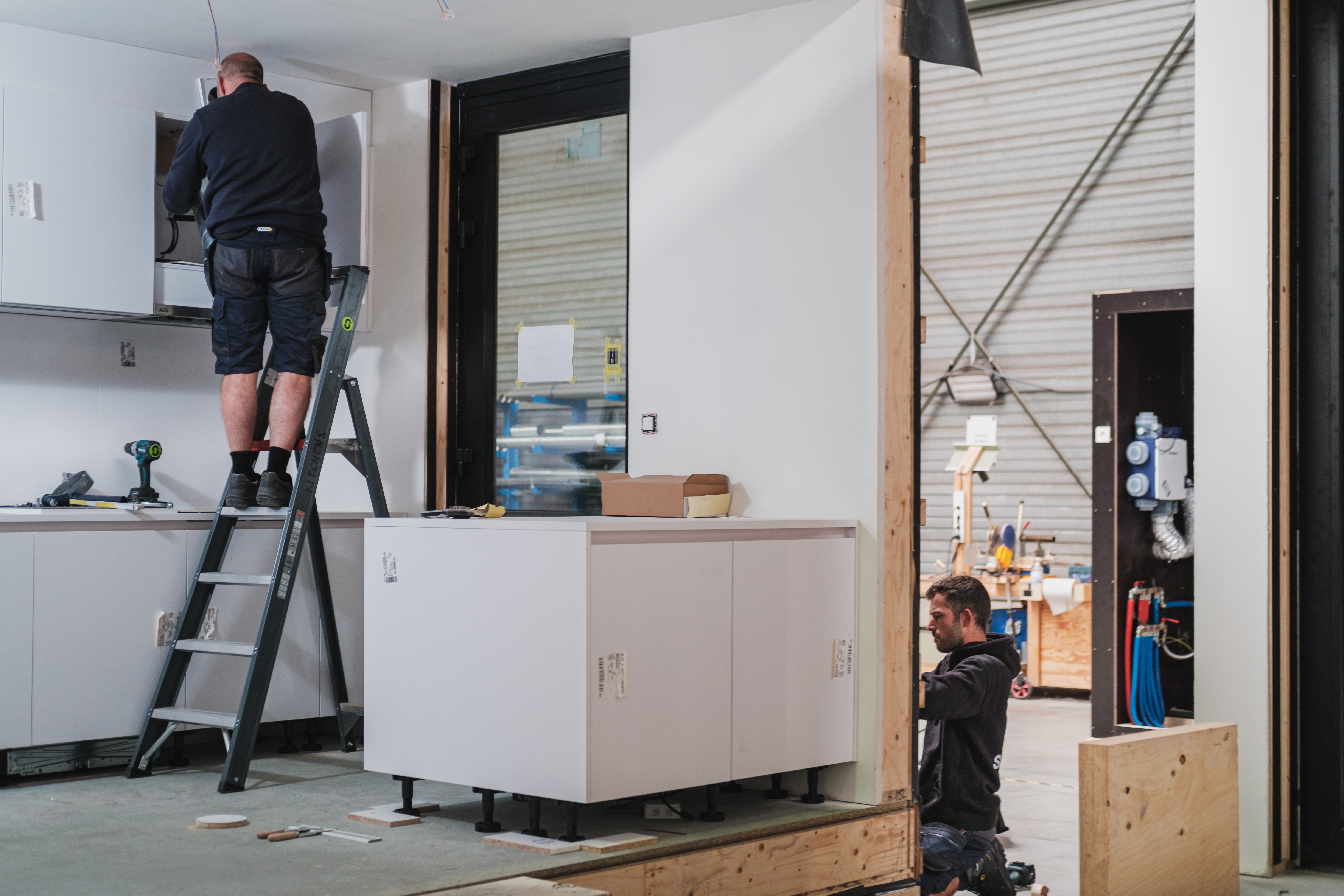 company visits: not an empty box
Everyone who wants to buy a Skilpod is welcome to visit our workshop. Rather than just show you a single showroom model, we let you visit all the modules under construction. You can go and look at them all, from the roughest structure to the finished modules that are ready to leave the workshop. You can see how the installations are done, check the inside of walls and roofs that still need to be finished, see how we store our materials... We have nothing to hide.
Don't have time to visit us during office hours? No problem, we regularly organize open days, open Saturdays, viewing days and all possible variations on that theme.
This way you'll see that we're not an empty box, but a busy workshop with lots of great people.
open lines
As soon as you come to us, you get one fixed point of contact, that follows up on everything for you. You can go to this person with all your questions, concerns, problems... The people in our sales team all have a technical background (engineer, architect...) and can thus assist you with their in-depth knowledge.
Once your Skilpod is delivered and installed, you get access to our separate, direct after-service line, exclusively for our customers.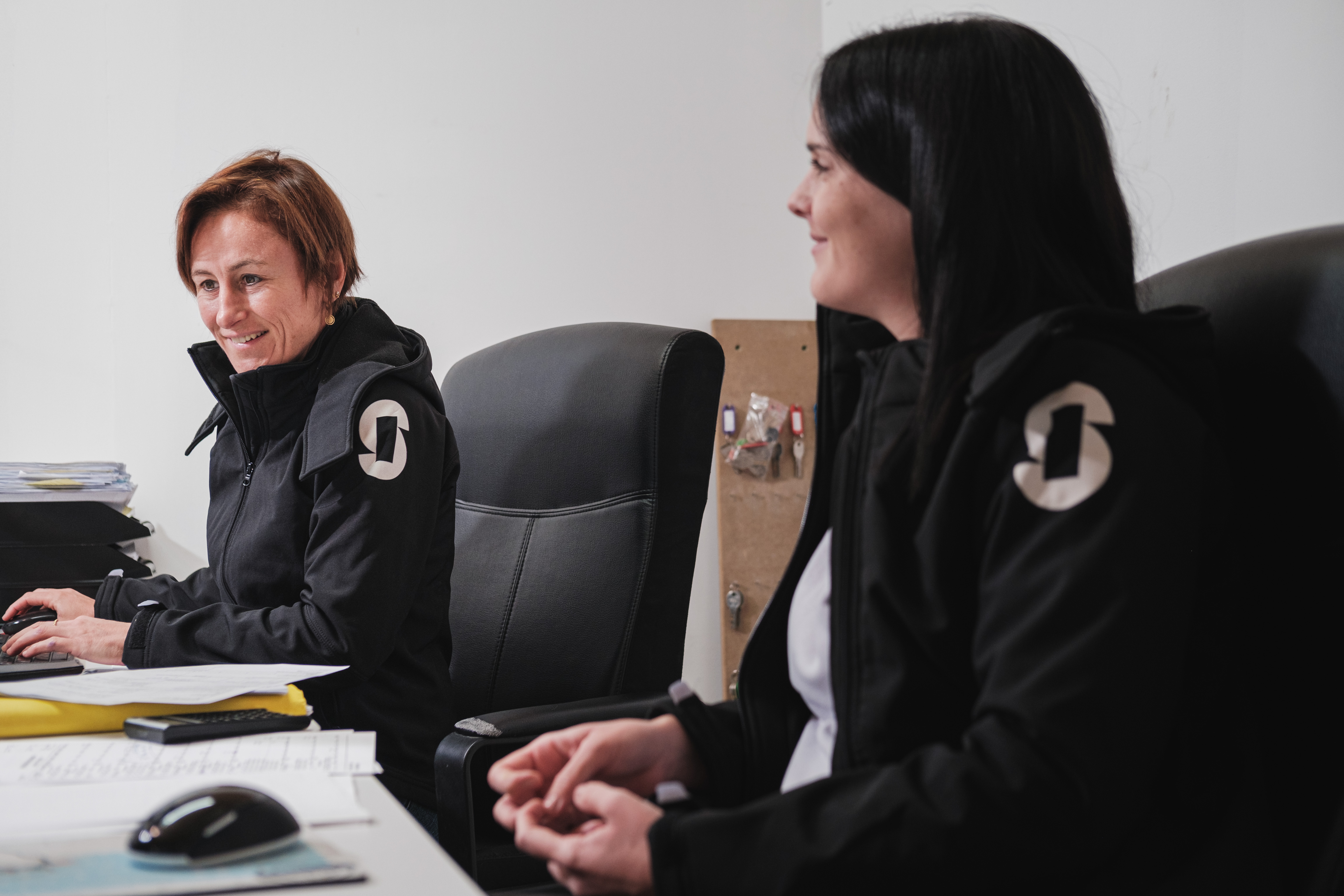 a decade of experience
Skilpod was founded in 2012 and can count on almost a decade of experience. We have a nice archive of achievements that we can look back on with pride. for those of you with a penchant for finance: our annual account can be found at the balance sheet centre, as they should be.
In all those years, we passed multiple levels of scrutiny, from different angles: by journalists, for all kinds of reports, by the construction sector itself, for our Thor Award and by the business organization JCI, for the JCI Award our founder Filip Timmermans won. You don't just get an award like that for a bit of tinkering. You have to be able to demonstrate tangible results.
We're also proud of the support from our investors Van Roey, Futch and the Innovation Agency of the Flemish government. Thanks to them, we are even stronger and we consider their support as an additional quality label.
an enthusiastic and fun community
But if we're completely honest, there's only one thing that counts: satisfied customers. For us, the ultimate proof that we're on the right path, is what we see in our mailbox every day: people who come knocking on our door, after friends, family or colleagues have already bought a Skilpod and recommended us.
We are very happy to have such a positive community behind us and hope to welcome many more people into that community.
Thanks fans!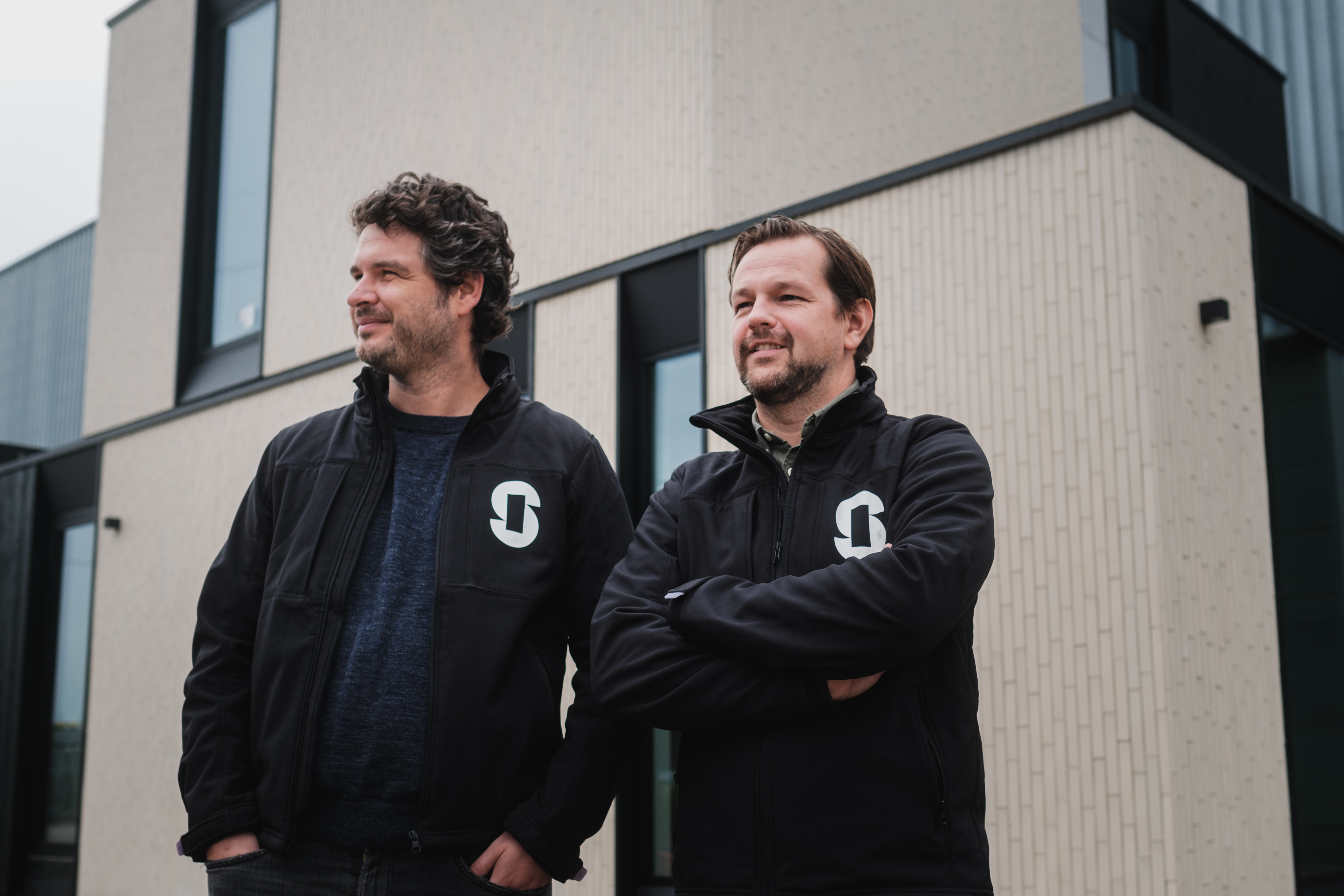 more about safely building